More Than Half the Tigers Rescued from Thailand Tiger Temple Are Dead
More than half of the 147 tigers rescued three years ago from a controversial Buddhist temple in Thailand have died, officials said on Monday.
Thailand park service officials are saying many of the 86 tigers died of a virus and were weakened by the stress of relocation. Officials also accuse the monks at the temple of inbreeding the tigers. The monks have denied this accusation, as well as accusations of animal abuse and trafficking while the tigers were under their care.
"They did not die because of inbreeding," temple caretaker Athithat Srimanee told Reuters.
"When they raided the temple three years ago, they did not say anything about infection, so this is just a blame game," he said. He accused the authorities of locking up the animals in small cages.
The tigers were held at two breeding centers and had a very low chance of survival in the wild. Many of the tigers had difficulty eating and breathing and died as a result, according to authorities.
Authorities maintain that the tigers were in good care under the Thailand park service and that they caught diseases like canine distemper virus or laryngeal paralysis because inbreeding had destroyed their immune system.
"Their genetics have made their body weak and susceptible to the risk of infection," Department of National Parks, Wildlife and Plant Conservation wildlife veterinarian Pattarapol Maneeorn said at a press conference.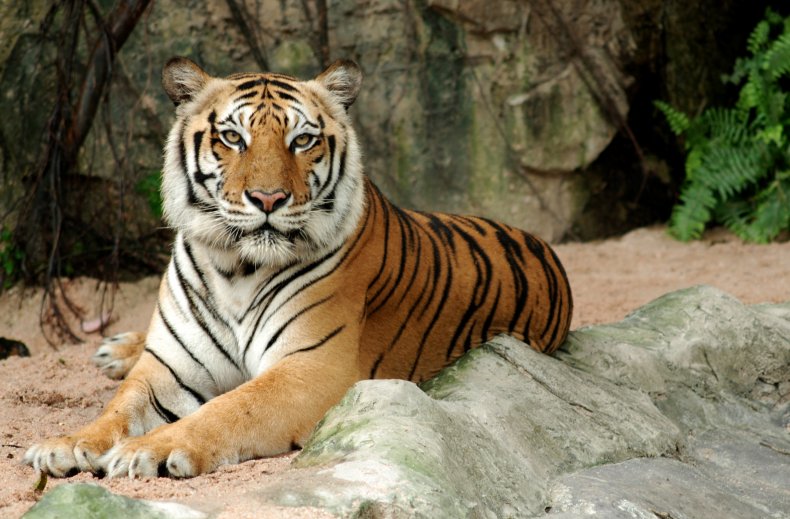 Conservationists are concerned about the treatment of the tigers under the authorities' care.
Edwin Wiek, founder of the Wildlife Friends Foundation Thailand (WFFT), told the BBC that the big cats were being kept in small, cramped cages, making it easy for disease to spread.
Canine distemper virus is curable with proper food and supplements, access to clean water, and enough space to move around, he said. But a limited government budget made this impossible.
"To be very honest, who would be ready to take in so many tigers at once?" said Wiek. "The authorities should have asked for help from outside, but instead insisted on doing all work themselves."
The tigers were moved from the Tiger Temple in 2016, after allegations of wildlife trafficking. The Tiger Temple was a popular tourist attraction where visitors could pay $16 to pet, feed and take photos with the tigers. Authorities found the bodies of 40 dead tiger cubs in a freezer along with other animal body parts. The tourist hotspot was shut down and legal cases were brought forward against the temple.