TikTok Comedian Makes Point About Depp-Heard Trial With Powerful Post
A comedian on TikTok has blasted others for making light of the Depp vs. Heard trial.
Today (May 27) is the final day of the court battle between Johnny Depp and Amber Heard. The defamation trial has captivated social media for the past six weeks, spawning countless viral moments and endless scrutiny.
What has made this trial stand out is the social media response, with the proceedings televised live every day.
Depp 58, sued his ex-wife Heard, 36, for defamation over an op-ed published by The Washington Post in 2018, in which she said she was a victim of domestic abuse. While Heard didn't name her ex-husband in the piece, his legal team has argued it was obvious she was referring to him. Heard, meanwhile, has countersued for $100 million for damages.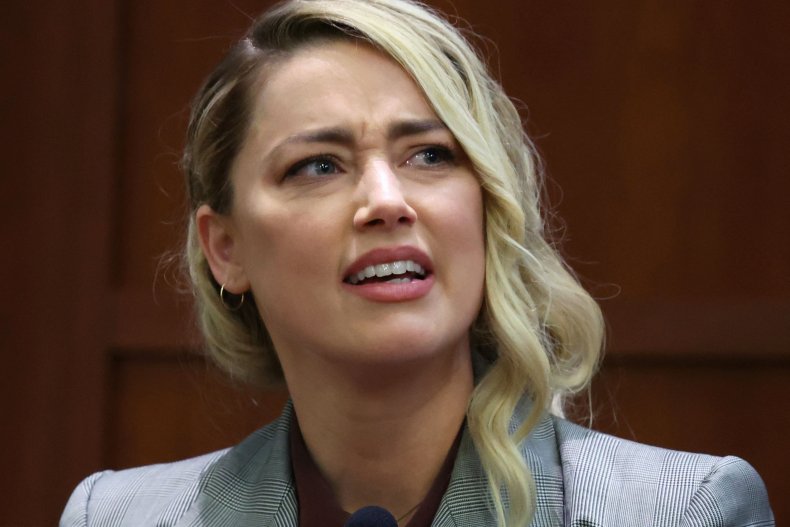 Thursday was the penultimate day of the trial with the jury set to hear closing arguments today.
In an era where content is king and TikTok reigns supreme, testimony from this trial has been reduced to sound bites and fan cams—and one comedian has had enough.
TikTok comedian SoupyTime, whose given name is Georgia, has blasted her fellow social media users for making light of the trial.
"you guys are weird," she captioned a video that has clocked up almost 600,000 views on the platform.
"It's the last day of the witness testimony for a certain trial that's highly televised in the media, and as a decently sized comedy creator on this app, I've put together a compilation of every video I've made regarding the domestic abuse trial that involves highly graphic testimonies of emotional and physical assault," the comic says sarcastically, the joke being that she hasn't made any such videos.
In another comment, she added: "i've learned a lot from informational videos on my fyp [for you page] but those "funny moments" compilations and all other jokes are usually so tone deaf."
During Thursday's proceedings at the courtroom in Fairfax, Heard broke down in tears as she revealed to the jury how she had faced death threats and mocking online from members of the public during the trial.
"I receive hundreds of death threats regularly, if not daily. Thousands since this trial has started—people mocking my testimony about being assaulted," she said while on the stand.
She later said: "This is painful, and this is humiliating for any human being to go through. Perhaps it's easy to forget that, but I'm a human being," adding: "I hope no one ever has to go through something like this."
Meanwhile, on May 19, social media forensic expert Ron Schnell testified that the millions of tweets using the "#JusticeForJohnny" hashtag were "all" negative toward Heard.
Follow Newsweek's live blog for trial updates.