'Messed Up Big Time': Amber Heard Reveals Online Depp Fandom to Jury
Johnny Depp fans have questioned whether Amber Heard did herself a disservice by revealing to jurors in her defamation trial that she has a large number of detractors online.
Heard, 36, will return to court on Friday for the final day of her legal battle with ex-husband Depp, 58, who is suing her for $50 million over a 2018 op-ed for The Washington Post, in which she said that she was a domestic abuse survivor.
While Depp was not named in the article, his lawyers have argued that it was obvious she was referring to the actor. Heard is countersuing for $100 million. Both have denied one another's allegations of domestic abuse.
During Thursday's proceedings at Virginia's Fairfax County Circuit Courthouse in Fairfax, Heard broke down in tears as she revealed to the jury how she had faced death threats and mocking online from members of the public during the trial.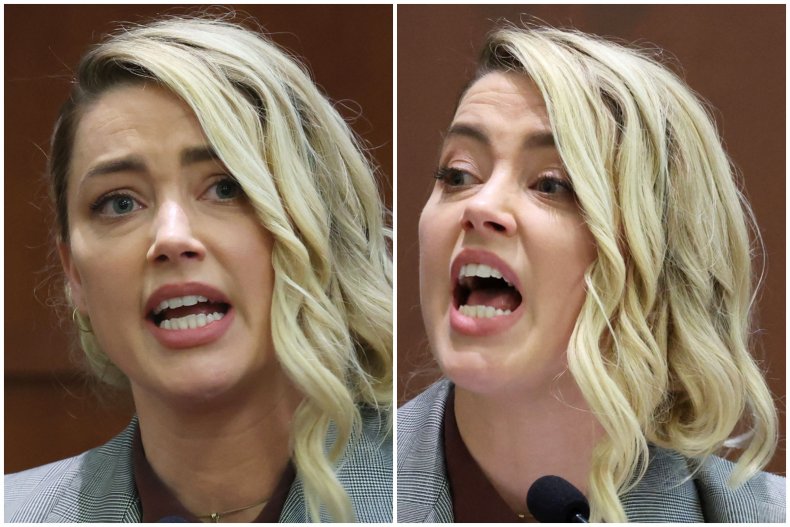 "I receive hundreds of death threats regularly, if not daily. Thousands since this trial has started—people mocking my testimony about being assaulted," she said while on the stand during the penultimate day of the trial.
That part of her testimony was highlighted in a viral TikTok video, which asked whether Heard has potentially hurt herself with the revelation to jurors, who are prohibited from consuming any media coverage of the trial while in progress.
Because of the law applying to jurors in active cases, those selected for the high-profile Depp-Heard trial should be unaware of any criticism, as well as support, that each star has received over the past several weeks.
A clip of Heard's emotional testimony was shared on TikTok, where it has been viewed more than 1.5 million times.
An accompanying screen caption read: "Did Amber mess up BIG TIME by saying she receives 'thousands' of death threats online??"
The screen text added that Heard "brought the internet to the courtroom" and "the judge and JURY are now aware that the whole internet is behind Johnny."
The uploader of the clip added of Aquaman star Heard that "now they know everyone doesn't believe her and hates her."
"It's tactical it's a method to try and sway the jury into thinking people just like Johnny so they feel sorry for her," wrote one commenter.
Another questioned whether Heard is seeking out the information, as she has limited comments to her Twitter and Instagram accounts.
"[Didn't] she turn off all the comments on her socials? Is she looking at edits making fun of her then," they wrote.
Meanwhile, another said of the jury: "Honestly they would have known when they entered trending twitter hashtags into evidence... they're all negative to Amber."
On May 19, social media forensic expert Ron Schnell testified that the millions of tweets using the "#JusticeForJohnny" hashtag were "all" negative toward Heard.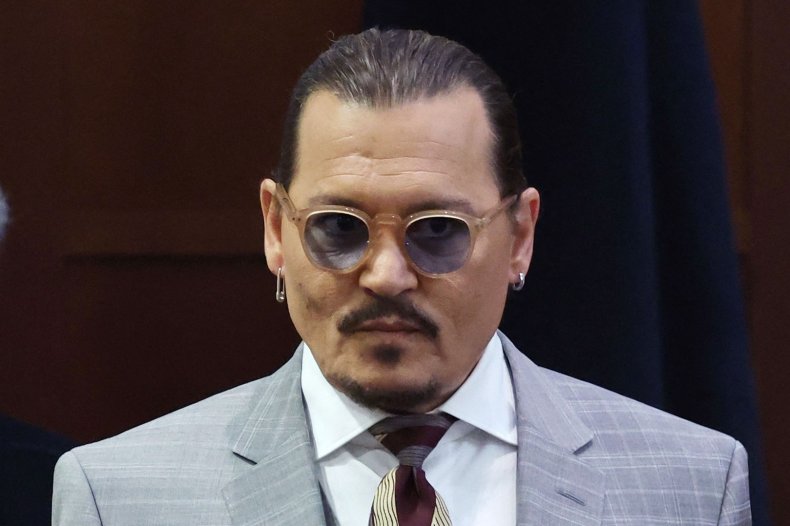 During her testimony on Thursday, Heard's attorney Ben Rottenborn asked her how statements made by Depp's former attorney Adam Waldman, who publicly accused Heard several years ago of making fake sexual assault allegations and conspiring to create an "abuse hoax," affected her.
She said she has felt "harassed, humiliated, threatened every single day."
"Even just walking into this courtroom, sitting here in front of the world," Heard said, "having the worst parts of my life, things I've lived through, used to humiliate me. People want to kill me."
"People want to put my baby in the microwave, and they tell me that," she continued. "Johnny... promised me that if I ever left him, he'd make me think of him every single day that I live."
Heard also denied she was snickering on the stand, saying: "I'm not sitting in this courtroom laughing, smiling and making snide jokes. I'm not. This is horrible.
"This is painful, and this is humiliating for any human being to go through. Perhaps it's easy to forget that, but I'm a human being."
She added: "I hope no one ever has to go through something like this."
Heard, whose divorce from Depp was finalized in January 2017, added that she hopes to reclaim her voice after the trial is over.
"Johnny has taken enough of my voice," she said. "I have the right to tell my story, I have the right to say what happened to me, I have the right to my voice and my name. He took it long enough."
The Depp v. Heard trial concludes on Friday, and Newsweek will be covering all the breaking stories from the Fairfax County courtroom on our live blog.