Who Is Adam Waldman? Lobbyist With Ties to Putin Testifying in Depp Trial
With Johnny Depp's defamation trial continuing to dominate headlines, one of the witnesses expected to testify has become a controversial figure in the proceedings.
Pirates of the Caribbean star Depp, 58, has filed a $50-million lawsuit against his ex-wife Amber Heard, who he has accused of defaming him in her 2018 op-ed for The Washington Post, where she said she was a survivor of domestic abuse.
Despite Depp not being named in the article, his lawyers have argued that it was clear Heard, 36 was referring to the actor. Heard is counter-suing Depp for $100 million.
During proceedings at the Fairfax County Circuit Courthouse, Depp and Heard have accused one another of domestic abuse. Both have denied the allegations.
As the trial draws toward its conclusion, one of the witnesses expected to take the stand and testify is Adam Waldman, who has started to make headlines of his own.
Who Is Adam Waldman?
Waldman is a Washington, D.C.-based attorney and lobbyist, who reportedly has ties to Russian President Vladimir Putin's inner circle.
The former chairman and president of Endeavor Group was previously a part of the ongoing case pro hac vice (for this case only) from September 2019.
However, Courthouse News Service reported in October 2020 that Waldman was thrown off the case by Judge Bruce White, amid allegations that he had allegedly leaked confidential information covered under a protective order to the press.
Among the information covered in the protection order was Heard and Depp's private information, such as medical records, passport numbers and phone numbers.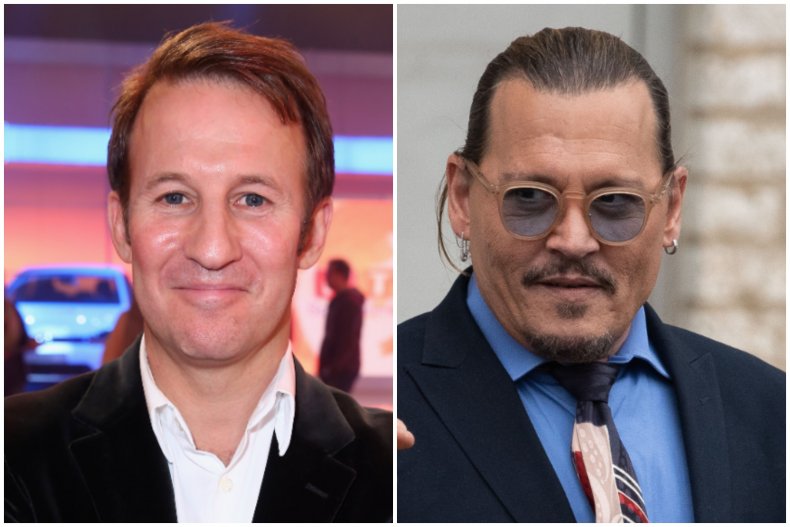 Heard and her team contended that Waldman leaked information to the press "on at least two occasions" as they moved for sanctions against the attorney.
Per Courthouse News Service, the actress accused Waldman of sharing surveillance pictures, audio recordings, and declarations from third-party witnesses to websites and Twitter, "leading readers and potential jurors to believe that these declarations are somehow official case documents, which they are not."
However, while Waldman's pro hac vice status was revoked, the judge declined to issue a gag order against the attorney, it was reported at the time.
Ties to Putin's Inner Circle
Waldman has also been linked to Vladimir Putin, who himself has dominated headlines over the past few months due to his ongoing invasion of Ukraine.
According to Insider, Waldman filed paperwork with the U.S. Department of Justice in May 2009, indicating that he would be working with Russian oligarch Oleg Deripaska, providing "legal advice on issues involving his U.S. visa as well as commercial transactions."
Deripaska's U.S. visa was revoked in 2006 amid concerns about his links to organized crime.
Months after he started working with Waldman, Deripaska was allowed to make two visits to the U.S. in 2009. There is no suggestion Waldman has any connection to any form of organized crime.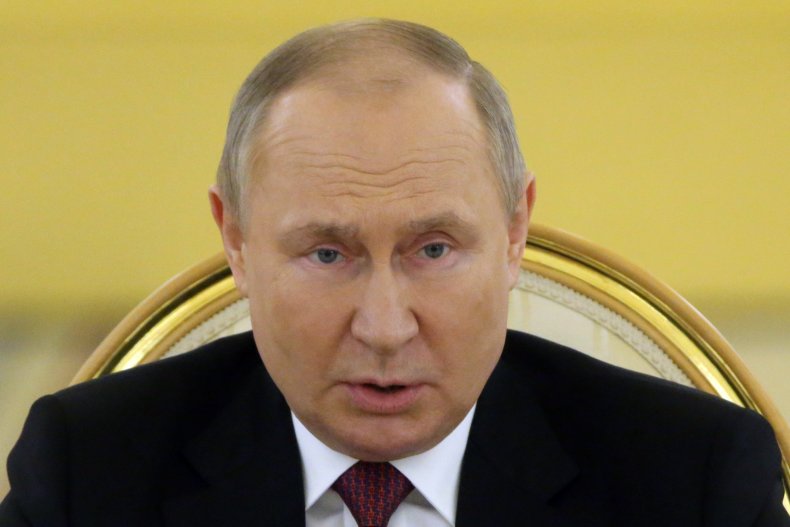 According to Insider, Deripaska met with FBI agents about an unspecified criminal investigation. The Wall Street Journal reported that Deripaska also had meetings with Morgan Stanley, General Motors, and Goldman Sachs Chairman and CEO Lloyd Blankfein.
Waldman and his company reportedly received "a monthly retainer of $40,000" for working with Deripaska, who he said was not under the direction or supervision of any foreign government.
In October 2010, Waldman then indicated in another filing that he would be working with Russian Foreign Minister Sergey Lavrov, "gathering information and providing advice and analysis as it relates to the U.S. policy towards the visa status of Oleg Deripaska."
As part of this work, Waldman said Endeavor would "engage in correspondence and meetings with U.S. policymakers" about Deripaska's visa.
Both Deripaska and Lavrov have this year been hit with sanctions in the U.S. and U.K., respectively, following Russia's invasion of Ukraine.
Visits to Julian Assange
The Guardian reported in 2018 that according to visitor logs, Waldman visited Julian Assange nine times at the Ecuadorian embassy in London in 2017.
At the time, it was not made clear why Waldman had repeatedly visited Assange or whether the meetings had any connection to his Russian ties. Waldman had not registered himself as a lobbyist for Assange.
Assange is wanted in the U.S. on 18 criminal charges in connection with the publication of thousands of leaked documents relating to the Afghanistan and Iraq wars. Assange has always maintained that he did nothing wrong.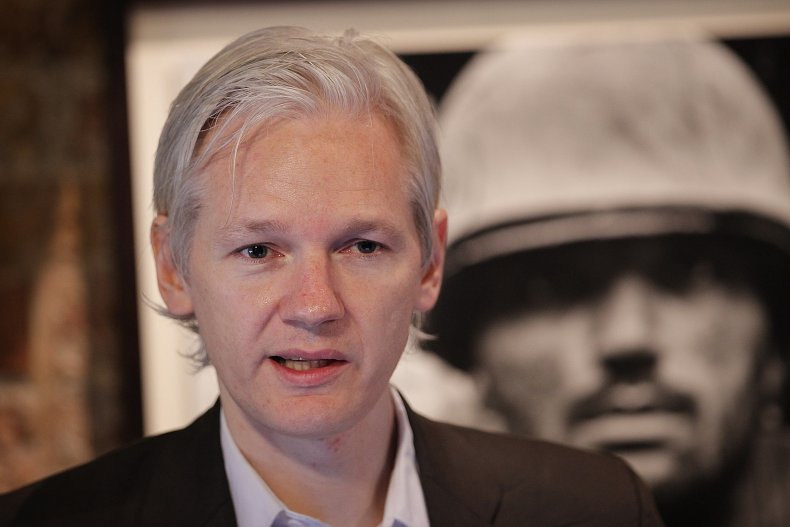 Last month, a British court ruled that Assange be extradited to the U.S from the U.K, a British court ruled last month, meaning he could face a 175-year prison sentence if convicted on espionage charges.
British Home Secretary Priti Patel will now decide whether to authorize Assange's extradition. Assange's lawyers had until May 18 to make submissions to her to try to stop the move.
Assange is currently being held in the high-security Belmarsh Prison in London. He has been held there since being taken out of the Ecuadorian embassy, where he had taken refuge three years ago.
Jennifer Howell Declaration
Another factor that has kept social media abuzz in recent days is the resurfacing of a declaration from Jennifer Howell, founder of the non-profit The Art of Elysium.
Depp fans have been circulating the July 2020 declaration, which alleges that Heard was violent toward her sister, Whitney Henriquez, and her ex-husband, Depp.
Although some versions of the document bear a Fairfax County Government letterhead, it has not been admitted as a piece of evidence in the trial.
Heard's lawyers have argued that it was falsely procured and passed off as evidence to mislead the public. The document's claims have not been verified and the declaration has not been admitted as trial evidence.
While the declaration is included in the more than 250 court documents on Virginia's Fairfax County Circuit Courthouse's website, it is stated early on in the file that Heard's legal team want the declaration to be excluded.
The declaration, it says, "was never produced to Defendant and was procured by false subpoenas never served on Defendant's counsel. Instead, Plaintiff's counsel Adam Waldman 'leaked' this declaration created by him on his [Twitter] account.
"The Court Ordered Plaintiff to produce this document and all documents transmitted to the press or social media users, but consistent with his conduct in this case Plaintiff refused to produce it, so Defendant only possesses the screenshot from Mr. Waldman's tweet.
"Because of the violation of this Court's Order, the Declaration and all information included, should be excluded as a sanction."
Newsweek has reached out to Waldman's representative for comment.
The Depp v. Heard trial continues on Thursday, and Newsweek will be covering all the breaking stories from the Fairfax County courtroom on our live blog.
Update 5/19/22, 09:20 a.m. ET: This article was updated to include information on Assange.