Trump's Proposed TikTok Ban Would Be a 'Danger to Free Expression' and 'Technologically Impractical,' ACLU Says
President Donald Trump's threat to ban the video app TikTok from the U.S. has been criticized as a move which would curb freedom of speech.
"As far as TikTok is concerned, we're banning them from the United States," Trump said on Friday on board Air Force One, adding that he had the authority to do so, "with an executive order."
TikTok, which is owned by the Chinese firm ByteDance, and has up to 100 million users in the U.S. and hundreds of millions worldwide, has faced scrutiny over security concerns. It has denied that it is controlled by or shares data with the Chinese government.
Trump's threat comes after the platform was used to inflate expectations for turnout expected at Trump's rally in Tulsa, Oklahoma, which was embarrassing for the president's campaign, USA Today reported.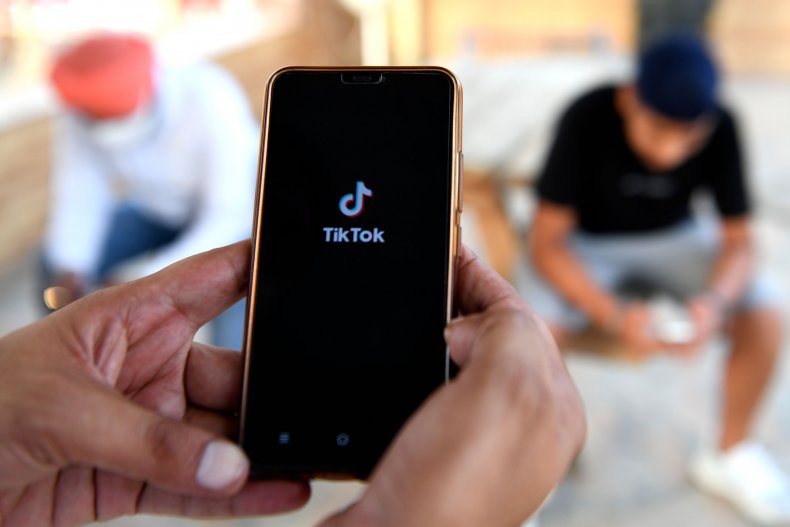 The American Civil Liberties Union was among those who raised concerns about a ban of TikTok on freedom of speech.
In a statement, the ACLU tweeted: "Banning an app like TikTok, which millions of Americans use to communicate with each other, is a danger to free expression and technologically impractical."
Trump's threat has also seen as a move, which could alienate a significant proportion of the electorate ahead of the election.
The author Kurt Eichenwald tweeted to his nearly half a million followers: "50% of @tiktok_us users are 18-34. That's 35 million voting age folk Trump just p***d off."
#PresidentSnowflake banning TT cause he's mad about Tik Tok teens & Tulsa. If it was "national security" he wouldn't stop Microsoft from buying it," he added, referring to the move by the company to buy the app from ByteDance.
However, if ByteDance did sell to Microsoft, it might have to shed TikTok's U.S. operations, the BBC reported. Trump is not favor of such a deal, saying according to Reuters "we are not an M&A [mergers and acquisitions] country."
Meanwhile, in a statement in which it highlighted that it had hired 1,000 people and that it "supported U.S. creators who are building livelihoods from our platform," TikTok said that its U.S. user data is stored in the U.S, "with strict controls on employee access."
"TikTok's biggest investors come from the U.S. We are committed to protecting our users' privacy and safety," it added.
Earlier this week, TikTok CEO Kevin Mayer had said in a blog post his company would be transparent and that "we are not political."
"Our only objective is to remain a vibrant, dynamic platform for everyone to enjoy," he said, adding, "TikTok has become the latest target, but we are not the enemy."
The Committee on Foreign Investment in the United States is looking at the company's operations in the U.S. and the spat with the app comes amid tensions between the Trump administration and Beijing over trade and China's handling of the coronavirus. Newsweek has contacted the White House for comment.