TikTok stars Bryce Hall and Jaden Hossler were arrested in Giddings, Texas on Tuesday morning. Now, their legions of fans are waiting for them to do what they do best: share every detail of how it went down.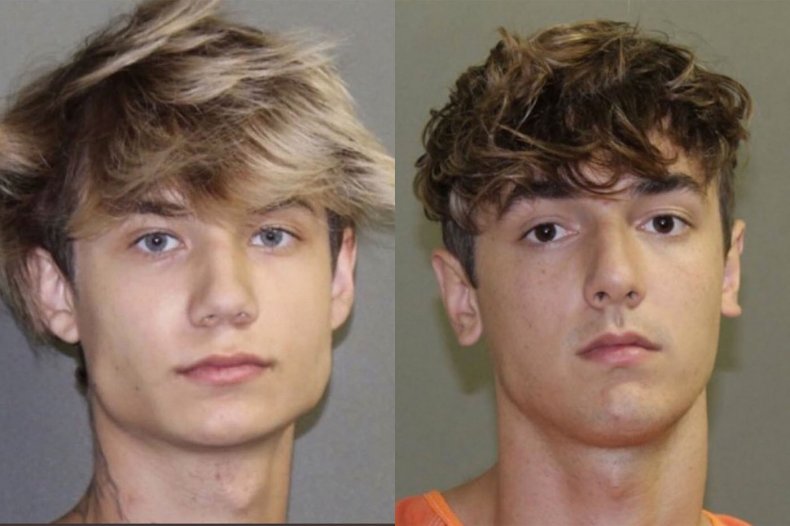 On Monday, Hall tweeted that he and Hossler had made their way to Texas on the next leg of their planned cross-country road trip. Apparently while traveling through Lee County the pair were pulled over and arrested, with the interaction being caught on camera and uploaded to TikTok. According to screenshots circulating online, both were arrested for possession of marjuana. In Texas, having possession of two ounces or less of marijuana can lead to a misdemeanor charge and potentially 180 days in jail or a $2,000 fine.
A representative for the Lee County sheriff's department told Newsweek that the pair have both been "bonded out."
The Lee county sheriff's website is currently struggling to load under all the people currently checking to see the whereabouts of the influencers.
Hall and Hossler are both current members of the LA SwayHouse, a collective of TikTok stars who film and post a constant stream of content in the form of their antics. The pair has over six million followers between and have quickly risen to be two of the app's top content creators.
But this isn't Hall's first run-in with controversy. In December of 2018, YouTuber Zach Clayton claimed that Hall had physically attacked him, leaving multiples bruises and a cut lip behind. The drama eventually grew, with creators like Tana Mongeau getting involved, before Hall eventually apologized publicly and the hate subsided.
Both Hall and Hossler have remained silent on social media since the arrest. Twitter users watching this drama unfold have been quick to share their takes. Many hope the pair get released soon with others just curious about what actually happened.
Newsweek will update this story with any new information.