'From Fat Nerd to Beast': Fitness Fanatic Goes Viral With Video of New Body
An incredible fitness transformation has inspired TikTok users and amassed over 2.8 million views on the platform.
The page Gray's Fitness was created and is curated by brother's Tom and James, who share their fitness journey, hopefully inspiring others to do the same, and also run a business helping people achieve their goals.
In the video entitled 'From Fat Nerd To Beast' Tom Gray shares a montage of his transformation from 2014 until now.
The video shows him in the first slide as a young teenager, standing in a self-conscious pose with the text, "In 2014 I was bullied for being the 'fat, nerdy kid...so I decided to set myself a goal...months of training led to few results...it was so hard I nearly gave up...but I didn't I kept going," which is followed by a still of a genuinely impressive pose known as a human flag, "I fell in love with my training, my confidence soared, and now I help others do the same."
Before And After Imagery
Before and after images have become a powerful tool on social media, specifically in the health and fitness industries.
According to BCS Website Services: "One of the many advantages of using before and after photos is to show just what a product can do to dramatically change that person's life. For products that promote weight loss or beauty, showing such a dramatic change can help you convert visitors into customers quite easily."
Fitness Software argues that creating an emotional connection between yourself and the audience is a good way to inspire people to seek out your services.
"Fitness product photography is one of the major sectors in the fitness industry. Many fitness brands focus only on their brand name and values. However, it is helpful to focus on emotional appeal to involve more customers."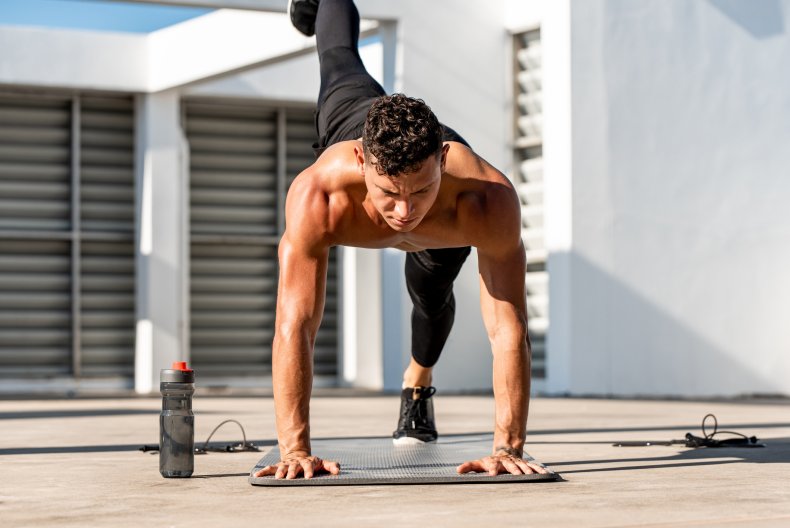 They also recommend several fitness brand photography tips:
Fitness Brand Photography Tips
Many popular fitness brands include plus-size models to help demonstrate their values. It also signals to people that their brand stands for everyone.
Successful companies humanize their brands. They connect their fitness brand photography with human beings. They use motivational slogans and words in their photography.
Another key point is diversity, which includes models of different sex, age groups, skin colors, and body types.
Using an emotional scene will help to engage more audiences, as some people have been there. For instance tears of happiness, disappointment, or fearless smiles evoke a reaction from the audience. They also include models that represent their brand. Key points for fitness brand photography success are diversity, inclusion, and values.
Many fitness companies create pictures of important occasions in people's lives. You can be super creative here, and bring your own approach. For instance, you can organize a photo book based on fitness styles, including several fitness movements and fitness looks.
The video gathered positive and complimentary comments on TikTok, with some crediting the transformation video with kick starting their own fitness journey.
User Tayla wrote: "Great job!!! Today was my first day in a long time getting back into a workout routine. 🥺 Feeling uneasy but this video helps."
User866278156511 agrees writing: "This is without doubt the best transformation that I've seen on Tik Tok. You've just shown that with hard and perseverance, you can achieve your goals."
Some users praised Tom's ability to overcome his experience with bullying. Vladicahdarda wrote: "😁 People dont understande the power of words an how can effect anyone lifes. sorry for grammar mistakes. great job!!!!well done!" and user lintymcginty said: "Actually hurt me to see how sad you looked. Well done for having the strength to achieve your goals, even better you're using it to help others x."