Satellite images taken before and after Hunga Tonga volcano erupted near the pacific archipelago of Tonga have revealed the devastating impact of the eruption.
Ash appeared to blanket the island nation in the days after Hunga-Tonga-Hunga-Ha'apai erupted at around 5.30 p.m. local time on January 15. The satellite images showed typically bright colors of the vegetation and buildings on the main island of Tonga turned to dark browns and greys after the eruption.
Similarly, bright green vegetation on the small island where Hunga-Tonga-Hunga-Ha'apai rises from the ocean was captured in satellite photographs taken in April 2021, and then again just before the main eruption, but after several smaller eruptions that had taken place in the weeks before. An image taken on January 6 showed it appear blackened from the ash and other material ejected by the volcano.
In the moments before the eruption, large plumes of smoke could be seen rising from Hunga-Tonga-Hunga-Ha'apai. The explosion itself created enormous ash plumes that rose almost 20km into the sky, according accounts reported to the World Health Organization, which is helping coordinate relief efforts in the area.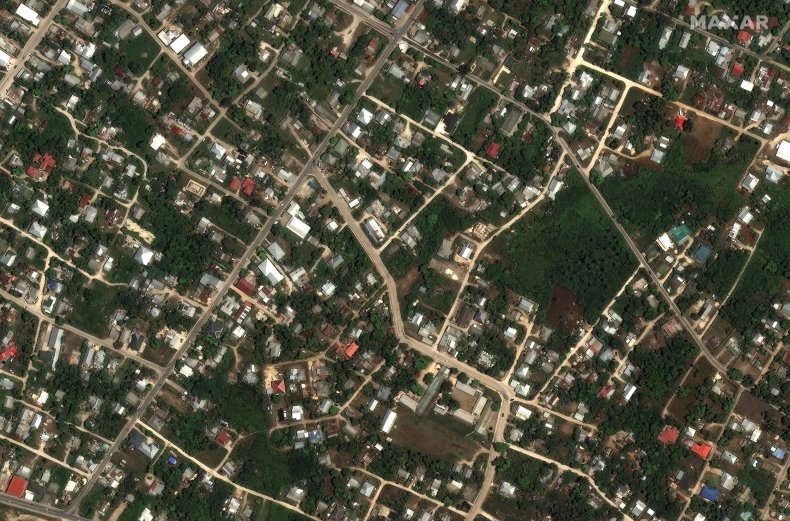 Tonga is an archipelago in the Pacific Ocean comprised of 176 islands of which 36 are inhabited.
The immense seismic activity generated in the eruption at Hunga-Tonga-Hunga-Ha'apai also triggered a tsunami that prompted warnings from nations across the world. This included Pacific coastlines such as the U.S., where warnings were issued across the West Coast from Alaska through California.
Authorities closer to the eruption are working to coordinate a response to the disaster with the full scale of the devastation wrought by the volcano still unclear.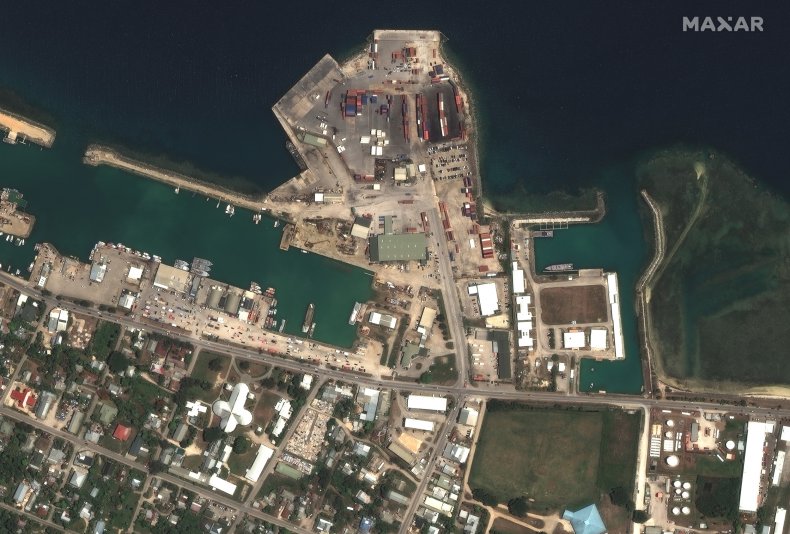 On Monday (January 17,) New Zealand's Red Cross reported that communication lines connecting Tonga to the world had been disrupted by the eruption, with no clear timeframe for restoring them.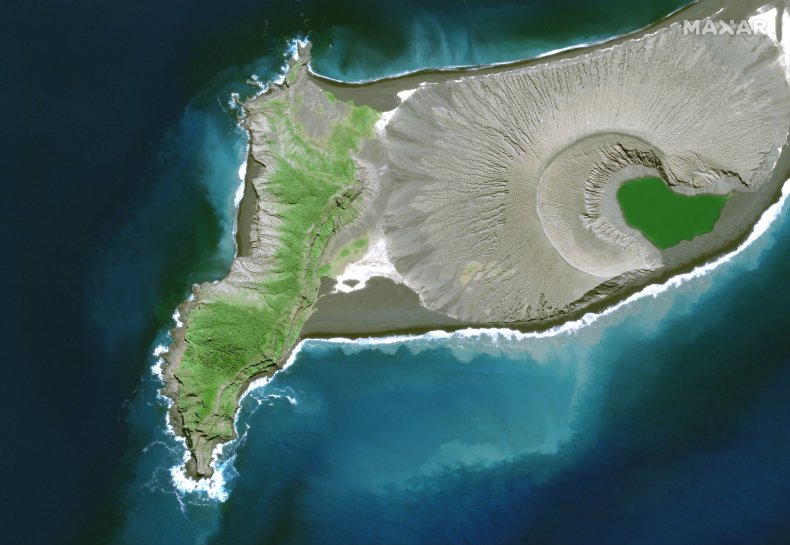 In a statement, Katie Greenwood, thte International Federation of Red Cross' Pacific Head of Delegation, said: "We are trying hard to establish contact with our colleagues at Tonga Red Cross and establish the scale and specific nature of the support they need."
A major concern is the potentially significant impacts on some of the outer lying islands that have been out of contact since the eruption.
Greenwood said Tonga Red Cross teams will be on the ground supporting evacuations, providing first aid if needed, and distributing prepositioned relief supplies. "Red Cross currently has enough relief supplies in the country to support 1,200 households with essential items such as tarpaulins, blankets, kitchen sets, shelter tool kits and hygiene kits," she said.