TikTok Who? Meet Triller, the App Looking to Unseat The King of Video
Move over, TikTok. Triller, a sophisticated content creating app, is on the rise. Amid conversations of TikTok being banned in the United States by President Donald Trump, it could be poised to take over the video-creating app landscape.
Newsweek spoke to Ryan Kavanaugh, a principal executive at Triller, who explained how their app differs from TikTok, what the future of these video creating apps could be, and whether or not President Trump could come after it next.
Triller touts itself as a platform where "users can express themselves and show the world their talent." It relies solely on organic growth, and is powered by artificial intelligence (AI). When users edit videos, the AI is programmed to create the videos by breaking apart songs by their beats. The result? Studio quality music videos.
One major difference between TikTok and Triller, Kavanaugh explained, is the natural age gate. Typically, kids between the ages of eight and 14 years old use TikTok, where they do dances, lip-synch to music and send it to their friends. "The real age gate for us is that because we're music first, because we're rap, hip-hop, urban, a little more risque. If a 13 or 14 year old goes on and looks at our site and they see that it's a little more risque, there's a little more stuff going on, they're kind of generally turned off," he said. "So TikTok is their thing."
"We say TikTok helps us because they train kids eight to 13 [years old] to get used to consuming short form social media with music. So the next natural step for them is to go from the kids version to the adult version."
Meanwhile, Triller is more focused on music and the artists who create it. Its feed is separated into music and social videos, as opposed to TikTok which sorts by accounts you follow, along with others you may be interested based on what you like.
"That's our words, music first," Kavanaugh noted. "We created and trademarked the term social streaming, [which] means by virtue by participating on our site, artists get streaming credits."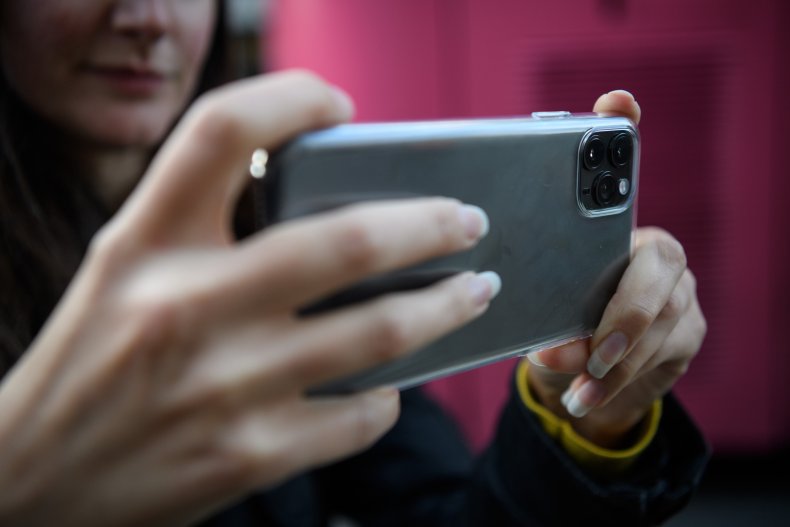 Kavanaugh explained that when Triller was created, they worked with the music industry to help it, not hurt it. "So we made partnerships with the three major labels, Warner, Universal, and Sony, which is 95 percent of the world of music, and we have unlimited use of that music," he noted. "And we created this ecosystem where their owners are within the company, as are the top 20 streaming artists. On top of that, just by third parties participating, it's generating streams, it's generating gold and platinum, and it's generating revenue."
Another big difference between Triller and TikTok is where the companies are based. "We're US based, US owned, by artists, for the artist," Kavanaugh told Newsweek. TikTok, meanwhile, is based in China, which has been a major security concern. "Because we're owned by the artist community, we're a place where people express their voices openly."
That being said, the most popular uploads on Triller aren't music, but music challenges. For example, when Eminem dropped a song exclusively on Triller, they did something called the Godzilla challenge that went "massively viral," Kavanaugh revealed.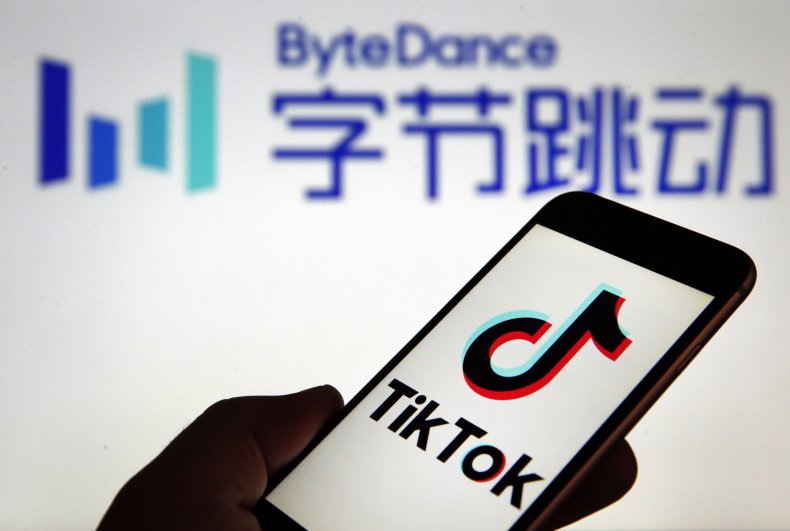 According to Kavanaugh, celebrities prefer Triller over other apps like Facebook or Instagram, too. "One of the things is that celebrities tend to feel free on our site, you get a much more raw experience, organic experience," he explained. "They care more about 10,000 likes on Triller more than 10 million likes on Instagram because they know it's their real audience."
"So when you look at DJ Khaled or 21 Savage, they're doing just fun stuff. 21 Savage is on there lip-singing into a broomstick with no shirt on to someone else's song," he said. "DJ Khaled is on there washing his car, so I feel like that's something people really like a lot too. The ability to see their favorite celebrities just in their real moment, not like posting a politically correct thing for the moment. It's a free-flowing art form."
After TikTok was banned in India, Triller saw an uptick in users. Kavanaugh said the app is at 55 million monthly active users and 139 million downloads, as of July 15. About 15 percent of users on Triller are creators, compared to the three or four precent on TikTok.
Amid rumors of banning TikTok in the U.S., however, has some influencers making sure they have a platform and transitioning to Triller. "Some of them are just worried because it's a career for them, they need to make sure that that doesn't get interrupted, so we're helping them transition smoothly." he explained. "So having such a big influx of TikTok influencers, basically all the top ones, is obviously changing dynamic a bit."
As far as safety concerns go, Triller has elected not to be available in China, Kavanaugh said. Triller is very protective of the data. "We've put in place all the same precautions we can from a technical perspective. Hardware, software, encryption, non-localized data, so no one can really hack us and get user's data, so to speak," he explained.
"We also create as much encryption as humanly possible. So if for some reason we were ever hacked, it's not like none of our users are going to get an email from us that say, oh by the way, your birthday and social security and driver's license number was just disclosed. Worst case, they'd be like by the way there's information that went out, but there's no way to piece it together what it was," Kavanaugh told Newsweek. "They might see music names, but they wouldn't even know what those music names meant because of the way we encrypt, we couldn't even tie it back to a user."
Triller also doesn't collect the same type of data that other companies do, and the most important thing for them is the music users listen to. "Most of what we care about is your music listening behavior, because we want to give you the best music and interactive experience possible," Kavanaugh said. "We've built an app that's much more focused on your music patterns so we can tailor what you're seeing and hearing around music more than anything else."
Overall, Triller wants their users to have an enjoyable experience, and help artists engage with their fans. "We really want this to be a place where artists are free to be artists," Kavanaugh said. "Whether it's a TikTok influencer or the biggest movie star or a rap star, we really are proud that they are comfortable enough to make this their chosen place to just be real."