TikToker Calls TSA 'Transphobic' After Sharing 'Horrible' Airport Experience
A video posted to TikTok on Saturday has gone viral after creator Rose Montoya used the platform to discuss the "horrible" experiences she faces while traveling as a transgender woman.
In the video, which has amassed over 16 million views and 3 million likes, Montoya describes the "immense anxiety" she feels whenever she has to pass through airport security—despite her privileges as a "cis-assuming" person whose documents reflect her correct gender identity.
"I totally recognize the privilege of having all my documents correct—so the gender marker on my license, for example, says female." Later, she adds, "And looking at me, you know, I look like a woman, and I am a woman, so that's great. I love having cis-assuming privilege when I feel unsafe, such as in an airport."
Montoya explains that her issues with the TSA arise when passing through the airport security checkpoint: as she puts it, "there's a male scanner and a female scanner in the TSA checkpoint."
"Going through the scanner, I always have an 'anomaly' between my legs that sets off the alarm."
In this particular instance, Montoya describes the TSA agent asking her if she "had anything in [her] pants" that would cause the alarm to go off.
"I told her no," says Montoya. The TSA agent then suggested Montoya pass through the scanner again, attributing the alarm to the metal buttons on her shorts. Montoya attempted to pass through the checkpoint for a second time, but once again, the alarm was set off.
At that point, Montoya recounts telling the agent, "Look, I'm trans, just pat me down"—but instead of doing so, the agent asked Montoya if she would prefer "to be scanned as a man instead."
"I didn't," Montoya says in her video, "but I ended up doing it, and then my boobs set off the scanner, because of course."
"I tried to make a joke out of it. I was like, 'Yeah, there's a lot of plastic in there. It's fine.'"
The TSA agent then told Montoya that she would have to go through a pat-down. She then asked if Montoya wanted "a man to do it."
"I said, 'No. Absolutely not.'"
Of the video's over 24,000 comments, the messages are overwhelmingly ones of support and solidarity. "No one should ever have to go through that," wrote user @southpawjohnny. Another user, @i_am_eri_marie, thanked Montoya for her vulnerability, writing, "Whoa I would have never considered this. Thank you for sharing with us, despite your anxiety about it."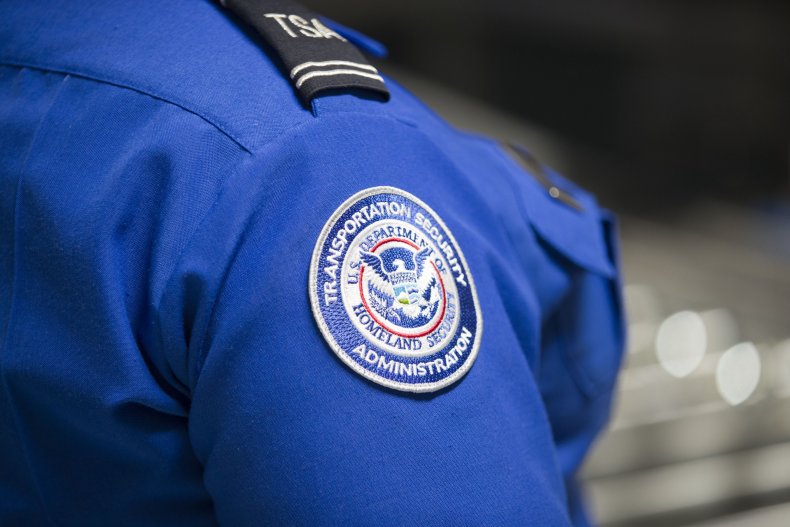 Montoya is hardly the first person to point out the struggles that transgender individuals face at airports. According to a report published by ProPublica in 2019, "Shortcomings in the technology used by the TSA and insufficient training of the agency's staff have made transgender and gender nonconforming travelers particularly vulnerable to invasive searches at airport checkpoints."
Montoya has a message for those who doubt or question her experiences.
"My body is normal," she wrote in the comments. "My body is perfect. My body is not an anomaly. My body is not alarming."