TikToker Spearfishing in a National Park Arrested After Sharing Clip Online
A tourist in Thailand was arrested after posting a video on TikTok showing himself illegally fishing in a national park. The video prompted outrage from local citizens who saw the clip online.
Roslan Benedia shared the video last week, featuring himself with two parrotfish, three unknown fish and an eel, all stabbed in the head, on a boat in Hat Noppharat Thara-Mu Ko Phi Phi National Park, Fishing in national parks is illegal in Thailand. Benedia later deleted the video from his TikTok account, but not before Thai officials saw it, prompting an order for his arrest.
Natural Resources and Environment Minister Varawut Silpa-archa shared the news of the arrest on August 15 in a social media post, reporting that a Special Operations Team brought Benedia in for questioning in Phuket.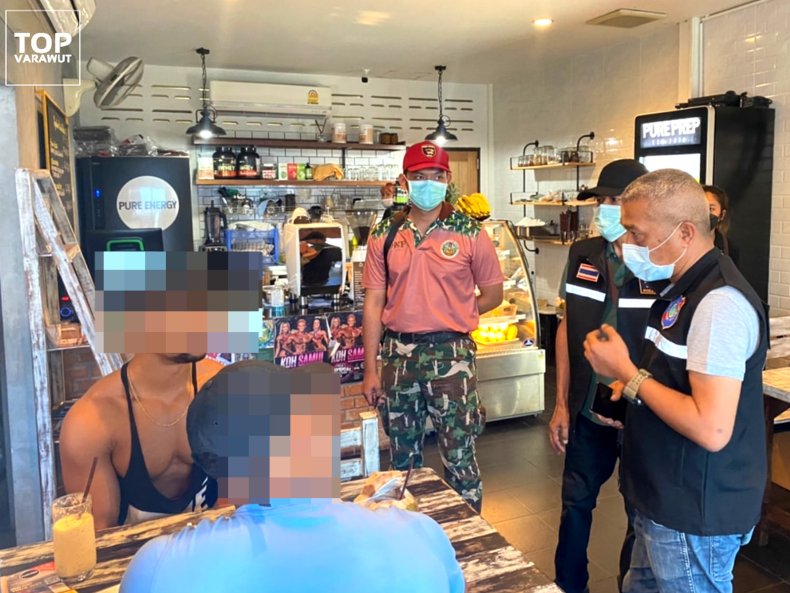 According to Silpa-archa, Benedia admitted to renting a Hua Tong boat from Phi Phi Don to Phi Phi Leh Island as well as renting a speargun nearby. He claimed that he was unaware that the area was a national park.
Images shared online by Silpa-archa showed Benedia inside of a police station with officers.
Police are currently continuing to investigate and collect evidence, and will prosecute according to the law, according to reports. The minister confirmed that Benedia will face legal consequences, along with the boat owners and the speargun provider as well.
Last week, various officials spoke out against the video, seeking the arrest of Benedia. "I have ordered local officials to find the boatman and the foreign tourist quickly for punishment because this is a very serious issue," Sophon Thongee, director-general of the Department of Marine and Coastal Resources told the Bangkok Post.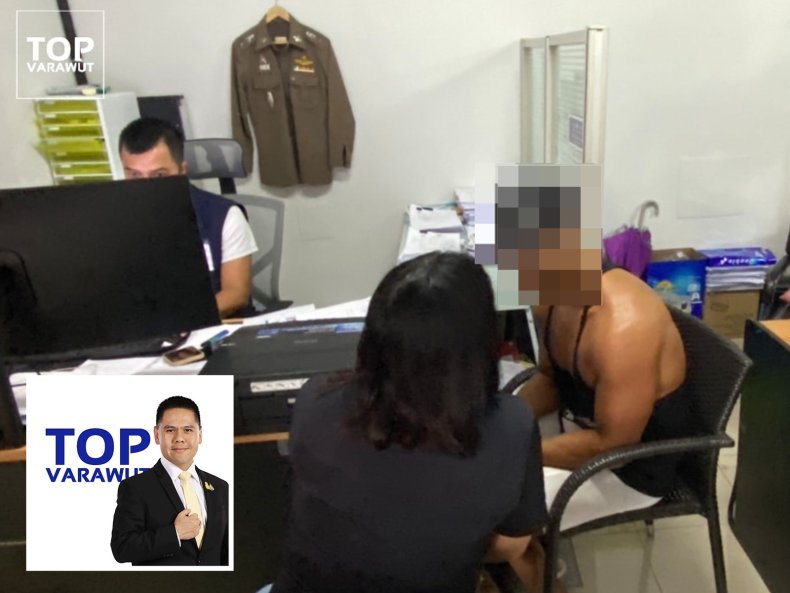 Benedia deleted the initial video, but has since posted an apology video, where he apologized for his actions and claimed to have been unaware that it was illegal at the time.
"I just want to say I'm deeply, deeply sorry for what I did. I did not know anything about this and it was absolutely not my intention to catch those fishes or even fish in an area like that where it's not allowed to fish," he said.
Benedia said that he usually checks the rules before spearfishing—something he does regularly while traveling the world. He however said that Thailand is the "first time I've felt so free and loved and welcome" that it made him forget about checking.
He also claimed that there was a miscommunication with the boat driver who Benedia said spoke little English and did not warn him against fishing in that area.
"I want to deeply apologize to the national wildlife, the police, the citizens of Thailand who I hurt," he said.
Newsweek has reached out to Roslan Benedia, the Department of Marine and Coastal Resources and the Department of National Parks, Wildlife and Plant Conservation for comment.