Tillerson Insists He Will Continue With Diplomacy in North Korea 'Until First Bomb Drops'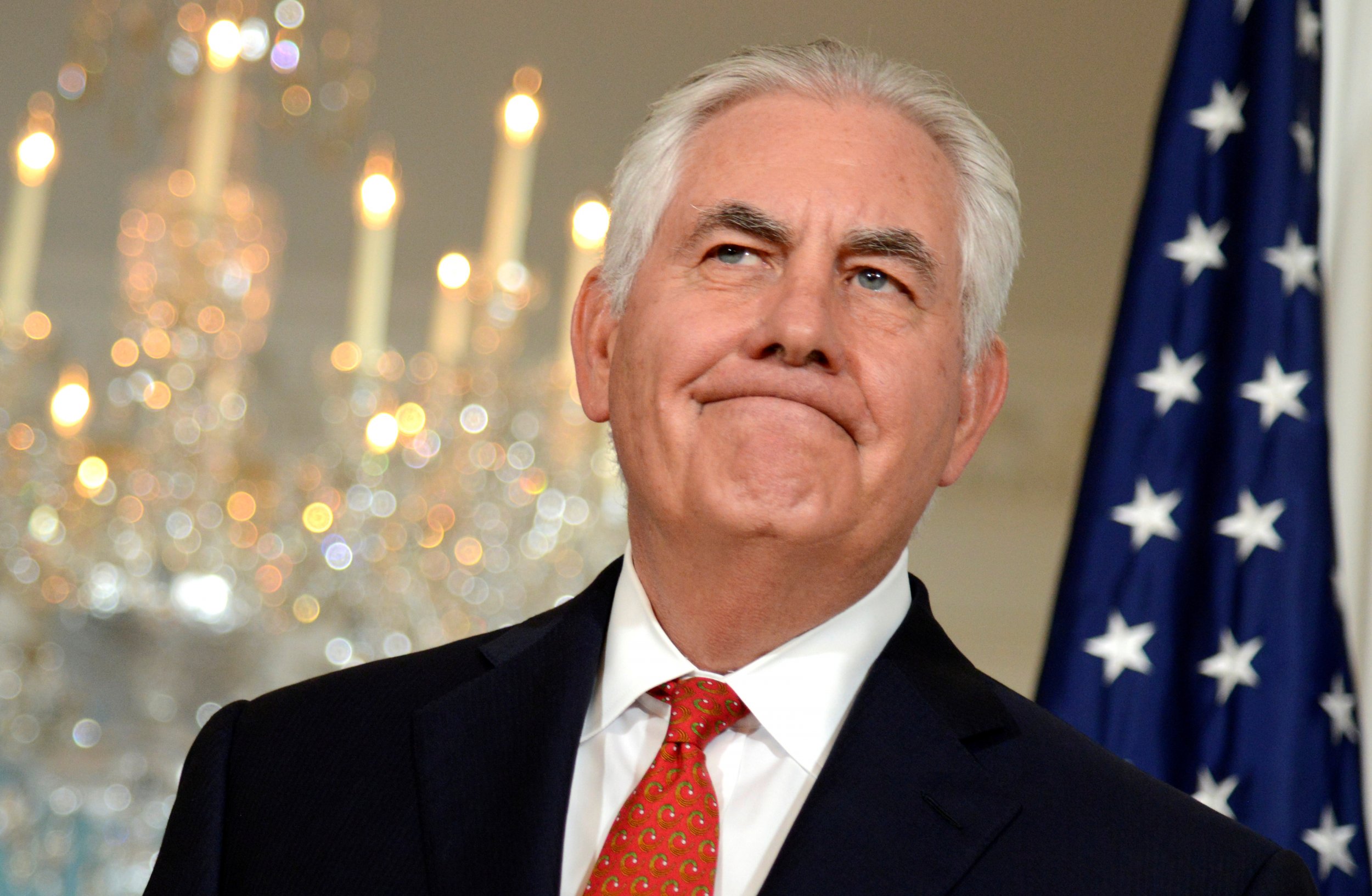 Rex Tillerson has announced the U.S. will continue to attempt to find a diplomatic solution to the situation with North Korea "until the first bomb drops."
Speaking to CNN's State of the Union on Sunday, the secretary of state underlined there was no desire from himself or President Trump to go to war with the isolated nation, but explained there were military options available.
"The president has also made clear to me that he wants this solved diplomatically. He is not seeking to go to war," Tillerson told host Jake Tapper.
He added Trump had also urged him to continue in his diplomatic attempts with Pyongyang, explaining: "Those diplomatic efforts will continue until the first bomb drops."
It is a slight softening of rhetoric from the Trump administration, with the president himself previously taking a hard line on North Korea and promising to respond to threats from the country with "fire and fury."
In a number of tweets on the topic, Trump previously hit out at Tillerson's negotiation tactics over North Korea on October 1, stating: "I told Rex Tillerson, our wonderful Secretary of State, that he is wasting his time trying to negotiate with Little Rocket Man."
"Save your energy Rex, we'll do what has to be done!"
And shortly afterward, the president added on October 9: "Our country has been unsuccessfully dealing with North Korea for 25 years, giving billions of dollars & getting nothing. Policy didn't work!"
White House National Security Adviser H.R. McMaster on Sunday underlined Trump's previous statements rather than Tillerson's more conciliatory tone.
Speaking to Fox News Sunday, McMaster said: "Our president has been really clear, he's not going to permit this regime and Kim Jong Un to threaten the United States with a nuclear weapon."
"He's going to do anything necessary to prevent that from happening and what Kim Jong Un should recognize is that if he thinks the development of this nuclear capability is keeping him safer, it's actually the opposite," he added.