Tim Allen's Yacht Forces Marina Closure After Gallons of Fuel Spill
A marina in northern Michigan was forced to close over the July Fourth weekend after a diesel spill from a yacht owned by famous actor and comedian, Tim Allen.
The Northport Village Marina in Northport, Michigan, shut down about 5 p.m. Sunday after it was noticed that fuel was leaking into the water, according to the Traverse City Record-Eagle. Approximately 10 to 30 gallons of diesel are currently estimated to have leaked from the yacht owned by Allen.
Speaking with the Record-Eagle, Allen, a native of Birmingham, Michigan, said that he was unaware of the leak until it was noticed by others as he pulled in. He suspected that the leak was caused by a blown fuel filter gasket while he was taking his boat around nearby Omena Bay. Leelanau Township Fire Chief Hugh Cook confirmed that the leak was the result of a broken filter, which caused fuel to be pushed out of the craft by the bilge pump.
"I felt very uncomfortable closing the harbor down for everybody," Allen told the Record-Eagle.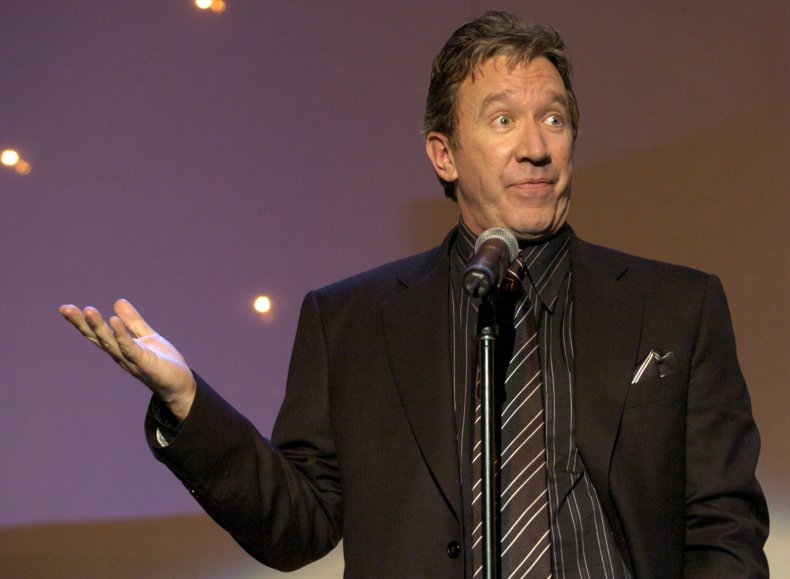 Bill Rosemurgy, harbormaster at Northport Village Marina, explained that because diesel fuel is oilier in composition than standard fuel, a smaller amount can spread farther and more quickly, thereby causing greater damage.
The marina was opened later on Monday following a cleanup effort. A nearby beach will remain closed until the effort is complete and environmental safety tests deem the waters safe. Rosemurgy noted that Allen will be handling the full cost of the cleanup.
Whether the leak has caused any noticeable damage, however, is disputed. Allen told the Record-Eagle that no wildlife in the area appeared to be adversely affected. Some residentsin the area made conflicting statements, telling the outlet that they had seen several dead fish and ducks as a result of the spill. Northport officials have not confirmed or denied the actor's statement about wildlife.
Newsweek reached out to Rosemurgy for comment.
Allen has had a long career in comedy and show business, dating to 1975. He is perhaps best known as the voice of Buzz Lightyear in Pixar's Toy Story animated film series and as the main character in the '90s sitcom, Home Improvement. His other notable works include films like Galaxy Quest and Wild Hogs, and he recently wrapped up nine seasons on the network comedy, Last Man Standing. He will next appear in a Disney+ continuation of the Santa Clause Christmas film series.
Allen has also maintained a connection with his Michigan roots throughout the years. In the late 2000s, he became the voice of a widely broadcast series of tourism ads for the state, known as "Pure Michigan."