Does Tim McGraw Appear in 'Yellowstone'?
Country music singer Tim McGraw is joining the Yellowstone universe as another member of the infamous Dutton family.
McGraw is best known for being a Grammy Award-winning musician but is now also an accomplished actor in his own right, having starred in movies like Friday Night Lights, The Blind Side and Tomorrowland.
Yellowstone and its upcoming spinoffs rely heavily on themes of country westerns and cowboys, so McGraw looks like he'd be a natural fit in the world Taylor Sheridan created. While he's set for a starring role in the new spinoff 1883, he's actually already appeared in an episode of Yellowstone in Season 4.
Who Does Tim McGraw Play in 'Yellowstone'?
Preparing Yellowstone fans for what's to come, Season 4 has teased viewers with glimpses of other locations, characters and time periods that will be featured in the upcoming spinoffs, 1883 and 6666.
While rancher Jimmy has been getting to grips with life on the Four Sixes ranch in Texas, which will set up the show 6666, a flashback in Yellowstone Season 4 Episode 1 "Half The Money" introduced us to characters from 1883.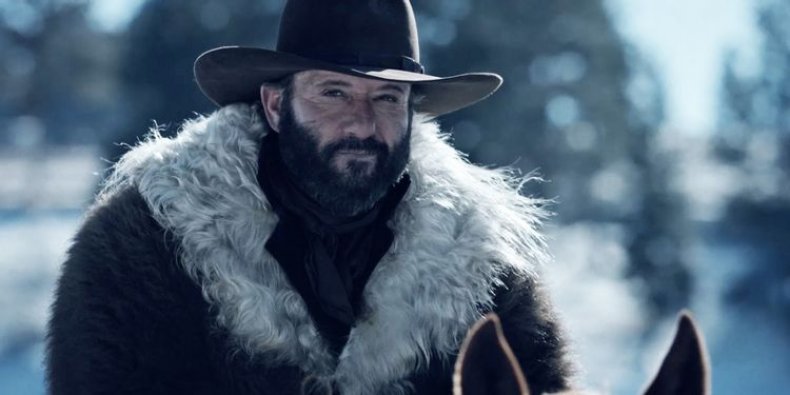 In the brief flashback clip, which took us to 1893, 10 years after when the new series will be set, we met James Dillard Dutton (McGraw), and his sons John Dutton Senior (Jack Michael Doke) and Spencer Dutton. The clip shows McGraw on horseback communicating with a group of Native Americans.
While a flashback showed McGraw in Yellowstone, it's not likely to be a regular occurrence, as the new spinoff show starts soon on Paramount+.
What Is '1883' About?
The new Yellowstone spinoff show has been marketed with different names ahead of its launch. It's been known as Y: 1883, 1883: A Yellowstone Origin Story, and simply as 1883.
Recent trailers for 1883 revealed that the show will follow the Dutton family as they embark on a journey west, to the last bastion of untamed America. Presumably, the journey will take them to Montana where they encounter and begin their feud with a group of Native Americans living on the land.
McGraw plays the lead while the supporting cast includes his wife in real life Faith Hill, Sam Elliott, Isabel May and Billy Bob Thornton.
The most recent trailer features flashes of love, violence and battles. The finishing text within the preview sets expectations by saying: "The Road West, Was Paved With Blood."
How and When to Watch '1883'
While Yellowstone starring Kevin Costner airs on Paramount Network, 1883 will air exclusively on the streaming service Paramount+.
1883 gets underway on Sunday December 19 with each new episode airing weekly afterwards.
The next planned Yellowstone spinoff, 6666, will also air exclusively on Paramount+, though an air date for this series has yet to be confirmed.