Tim Sale, Beloved Batman Artist, Mourned by Comics World: 'Legendary'
Tim Sale, a beloved comics artist best known for his work on Batman, was mourned by the comics world after dying at the age of 66.
The death was announced on Sale's official Twitter account on Thursday morning. A short time later, DC Comics paid tribute to "his groundbreaking page designs" that "changed the way an entire generation thinks about comic book storytelling." Sale, who was based in the Seattle, Washington, area, died three days after DC's Chief Creative Officer Jim Lee tweeted that he had been "admitted to the hospital with severe health issues." The exact cause of his death was not announced.
Sale, a Will Eisner Comic Industry Award winner, was known for illustrating popular DC Comics stories including Batman: The Long Halloween, Batman: Dark Victory and Superman for All Seasons. He also did notable work for Marvel, including Spider-Man: Blue, Captain America: White and Daredevil: Yellow. Much of his work was done in collaboration with writer Jeph Loeb. The duo also collaborated on the television series Heroes.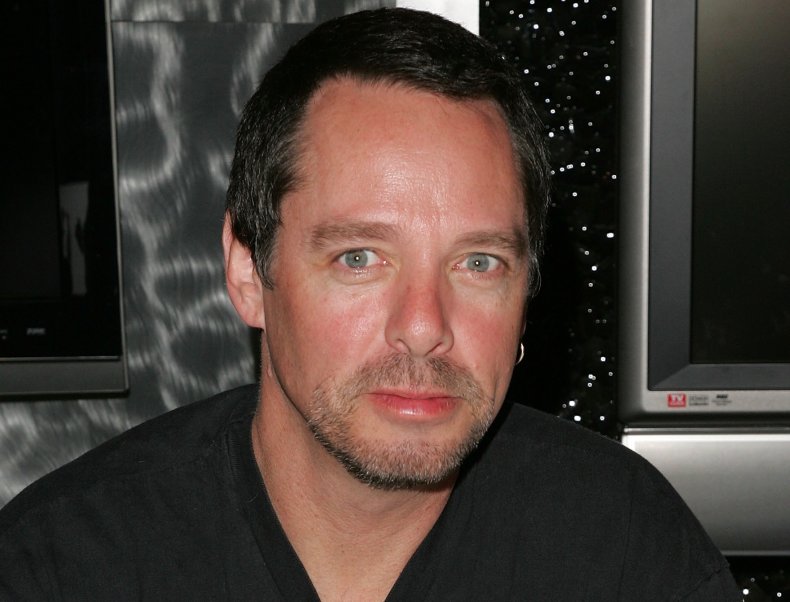 Lee said that the "entire DC family" was "heartbroken at the news of Tim's passing" in a statement obtained by Newsweek.
"Tim was an extraordinary artist, who was masterful at storytelling and panel layouts and his compositions were second to none," Lee said. "I was always so impressed and inspired by his use of lighting and shadows which infused his work with foreboding gravitas and dramatic noir sensibilities."
Fans and colleagues memorialized Sale and celebrated his artwork after news of his death was announced. A Twitter fan account for Batman: The Animated Series shared a tweet that featured a broken heart emoji and an animated GIF of the Caped Crusader laying two roses in tribute.
"Tim contributed innovative ideas to every project he worked on," added DC Editor in Chief Marie Javins. "His work always surprised with artful compositions and graphic use of contrast and negative space."
"I especially loved his Batman villains, whose attributes Tim sometimes highlighted through exaggeration and caricature," Javins continued. "We will miss Tim, and we consider ourselves lucky to be a partner in his legacy."
Marvel Entertainment called Sale "a legendary artist who created comic book masterpieces across and beyond the industry" on Twitter.
"At Marvel, his Color series became stunning classics and remain just a glimpse at his acclaimed legacy," the company tweeted. " We mourn his loss today, and our thoughts are with his family & loved ones."
Comics artist Christian Ward paid homage to Sale by tweeting, "RIP in peace Tim Sale you were a singular artist, comics will be poorer for losing you."
Screenwriter Mattson Tomlin, who penned a Batman comic and did uncredited work on the script for The Batman, tweeted that he was "deeply sad to hear that Tim Sale is no longer with us."
"A master of his craft who always showed how complex simplicity is," Tomlin wrote of Sale. "His work means a tremendous amount to me and I feel like I learned the lions share of my understanding of pacing in visual storytelling from him."
"For those who enjoyed The Batman, Tim Sale's work on 'The Long Halloween' inspired the story," tweeted NFL analyst Brent Sobieski. "Another comics icon gone."
"We lost a mega-talent in Tim Sale," comics artist Patrick Zircher tweeted. "An artist whose expressiveness and strong graphic style really did 'leap from the page'. Condolences to his friends and family."
"Tim Sale was one of the great artists. In any medium," film critic William Bibbiani tweeted. "I'm going to revisit one of his many masterpieces, SUPERMAN FOR ALL SEASONS, and savor his incredible compositions and storytelling. Rest in peace, sir."
"Tim Sale is for my money the best comic book artist ever and he was also incredibly kind to my wife and I at Cons," tweeted sportswriter Mike Guardabascio. "Took us out to lunch in San Diego one year and let me interview him when I had no business doing so. A great person and a great artist. RIP and love to his family."