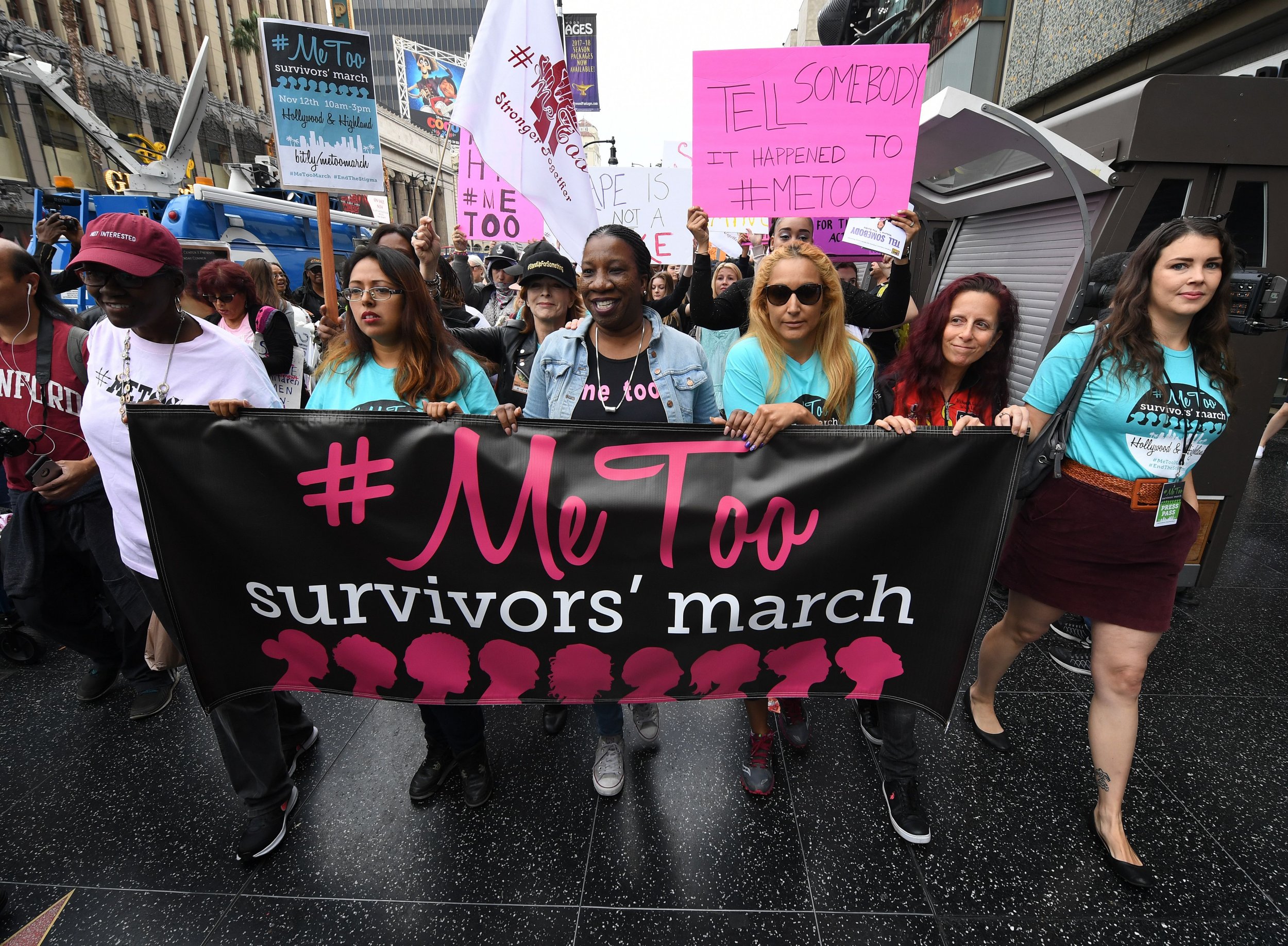 The Silence Breakers—women nationwide who spoke out against sexual harassment in the #MeToo movement—were named Time magazine's "Person of the Year" Wednesday, beating President Donald Trump weeks after he bragged about being considered for the honor.
The #MeToo campaign exploded after more than 80 women stepped forward to accuse Hollywood producer Harvey Weinstein of sexual assault starting in October. Since then, there have been dozens of other male leaders in politics, media and entertainment called out for alleged or confirmed misconduct. The movement fueled "a moment of reckoning about the treatment of women in the workplace," noted Time.
"It began with individual acts of courage," said Time's editor-in-chief Edward Felsenthal. "This is just the beginning."
The annual award is granted to a person, group or organization that had an outsized influence on the world "for good or ill." Other contenders for the magazine's 95th title included Trump, for fundamentally "changing the presidency," and Chinese President Xi Jinping, Felsenthal said.
Trump took second-place to the #MeToo movement that has kept him in its crosshairs, as women and opponent continue to note the accusations against him from about a dozen women. The Time article about the Silence Breakers even mentions Trump as an alleged wrongdoer and a motivation for women to speak out.
Trump abruptly announced on Twitter last month that he was a finalist for the title, but said he did not want to agree to an interview and photo shoot. "I said probably is no good and took a pass," he posted on Twitter. "Thanks anyway!" Trump was Person of the Year in 2016.
The movement was recognized on NBC's "Today," whose former anchor Matt Lauer was fired last week for over accusations of harassing and abusing colleagues. The morning show aired a segment about women in popular culture who voiced their hopes that other women will realize they have the power to speak out against sexual assault and continue the conversation.
"This is just the start. This is not just a moment, it's a movement," Tarana Burke, an activist credited with the creation of the #MeToo movement, said on "Today."
A recent "Today" poll showed there is still much work to be done. Only 9 percent of Americans believe sexual harassment is a problem in their own workplace, but 80 percent say it is a problem in other workplaces, the survey said.
The magazine will go on sale December 8.