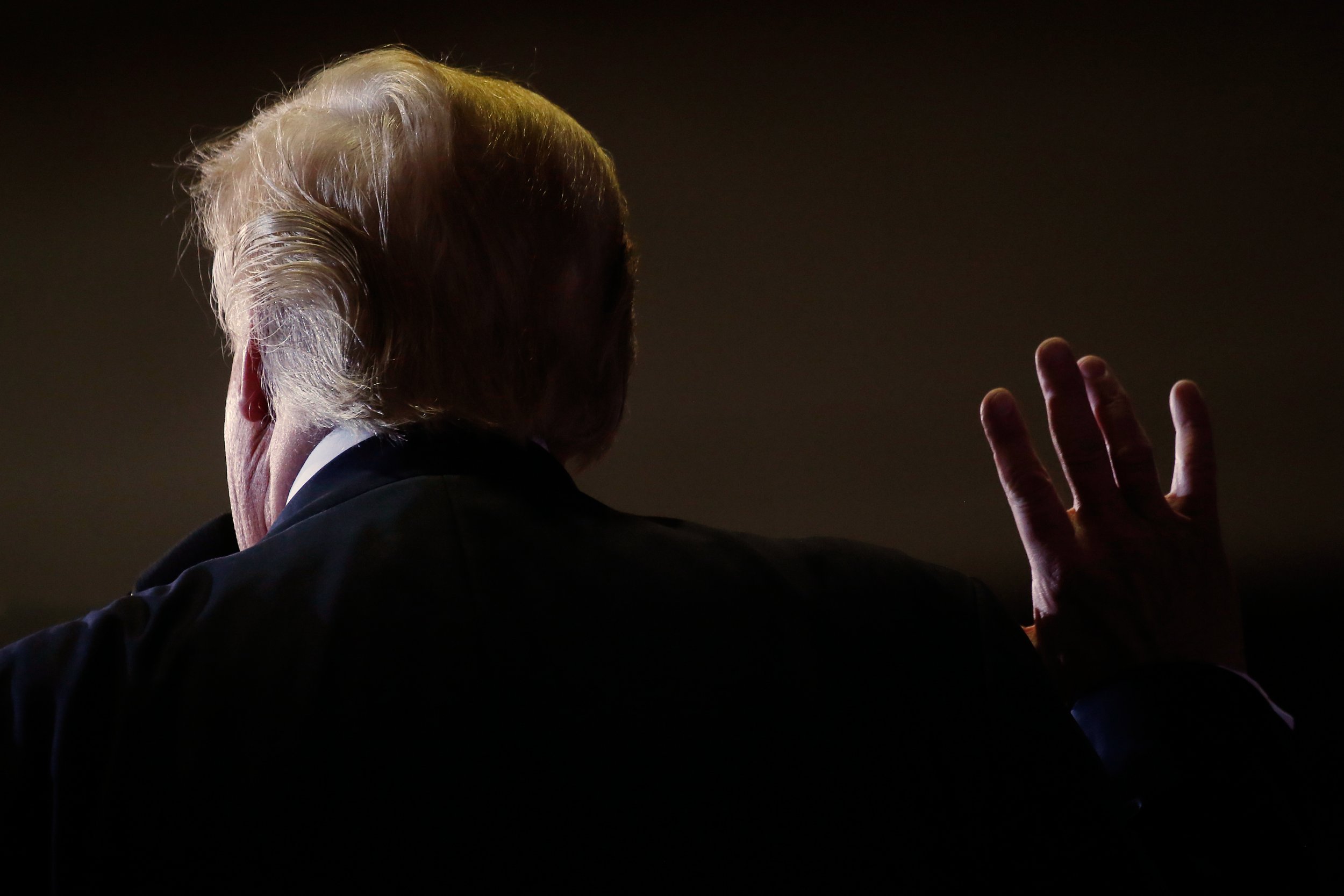 I'm tired. You're tired. We're all pretty tired.
There's just too much. Every day a new thing, a fresh Donald Trump controversy that, like some sort of indomitable T-1000 liquid metal, seeps its way into every nook and cranny of our collective now-miserable existence.
Remember last week, when The New York Times reported former FBI Director James Comey wrote a memo in which he alleged the president asked him to stop an investigation into former National Security Adviser Michael Flynn? That wasn't last week. It was yesterday.
I can't complete half of the subway ride from the office to my apartment, or vice-versa, without major news breaking. With that in mind, I've begun setting aside time for activities or excursions that are fool-proof, guaranteed-on-the-box, 100 percent effective at distracting myself from the Trump presidency and the never-ending brouhaha that surrounds it.
Here are four things I'm doing that maybe could work for you:
1. I've started playing racket sports. I've grown fond of tennis. There's something in the angles, the interplay of opponents, how the decision you make on one shot can dictate your options three shots later in a rally—it's challenging and the focus required can be soothing.
I've started playing a regular match with a new pal named John. He's got a solid backhand—I think I'll always have to be working on mine, hah—honed over the years playing at his club. He's invited me to play there. It's not super hoity-toity, but it does have a beautiful golf course. John loves golf, but I've kind of moved away from it—too expensive. John actually just got back from a Florida buddies' trip where he played a few rounds. Funny story, he actually ended up playing at a club where Trump is a regular...OH, DAMN IT.
2. Drinking with friends is always fun. Just the other day, I made it a point to go out with some pals for Cinco de Mayo, which, sure, isn't really about drinking, but a few Coronas never hurt anyone. Fun can really take your mind off the crushing weight of the news.
So we—myself, Jim, Jack, John and Terry—go out for a few drinks at this cheesy place with bad Mexican food. It's fun. It's a reason to be out. But, as is often the case, after a few drinks we get hungry. Drunk munchies. I fire up some nachos, while Jim, Jack and John all order a few tacos from a really nice waiter. "Could I get the taco bowl?" said Terry, WHO I NOW HATE.
3. I've picked up whittling, which, sure, is a bit odd. I mean, who whittles, outside of old-timey guys in Westerns? But YouTube has a tutorial for just about anything, and when I stumbled onto whittling it fit me like a glove. I'm drawn to the deliberate nature of it, each slide of the knife along the block of wood bringing one just a shaving closer to an end-product that exists only in the mind.
I'm working on this big piece, an unwieldy chunk of wood I'm trying to turn into a star-shaped decoration for my front door. The trick is in the angles—you've got to swipe the blade just so to round an edge or sharpen a point. I'm having trouble because I don't think I was blessed with a whittler's body. I've got these long, crooked fingers and meaty, fumbling palms. If only they were more delicate, if only I were blessed with small hands. NO! NO! FOR THE LOVE OF GOD.
4. I first gave meditation a chance through a podcast I like called, You Made it Weird. It's hosted by one of my favorite comedians, Pete Holmes, and he talks about meditation quite a bit—how it has become a crucial part of his daily routine but it doesn't need to be some big to-do with scented candles, a pitch-black room and perfect, never-veering focus. I treat it as quiet time to simply go blank—like the moment between dreaming and waking, the hushed near-nothingness between two states of being.
I like meditation best when I squeeze in 15 minutes after work—sitting, peering out the window at the sunset. I think to myself: I'm home now, this is my time, enjoy it. Then I shut my eyes. I try to imagine myself as this wonky, tied-up, overheated machine that just needs someone to hit the reset button. I hit that button.
And when I open my eyes 15 minutes later, there's the sun disappearing across the horizon, splaying brilliant light across the sky. It's this wonderful color, a tropical sort of hue that I can't pinpoint exactly. It's a vivid orange that, come to think of it, looks just like...OH, COME ON.