Titanic II to Set Sail 110 Years After The Disaster and Will Retrace Ship's Original Route
A billionaire businessman has announced that a replica version of RMS Titanic his company is building will retrace the route of the ill-fated vessel.
HMS Titanic, built by Northern Ireland's Harland & Wolff, sank in the North Atlantic on April 15, 1912, after sideswiping an iceberg, killing more than 1,500 passengers and crew.
The chairman of Blue Star Line, Clive Palmer, said that the ship his Brisbane, Australia–based company will own and operate will start sailing the journey again from Southampton, England, to New York starting in 2022.
The project was first announced in 2012 and was due to be operational by 2018. This was delayed due to a dispute with a Chinese company over royalties, raising questions over whether it would ever go ahead.
But the Cruise Arabia & Africa blog reported that the vessel will be constructed to the specifications of the original, although it has not confirmed when the construction, expected to take place in China, will start.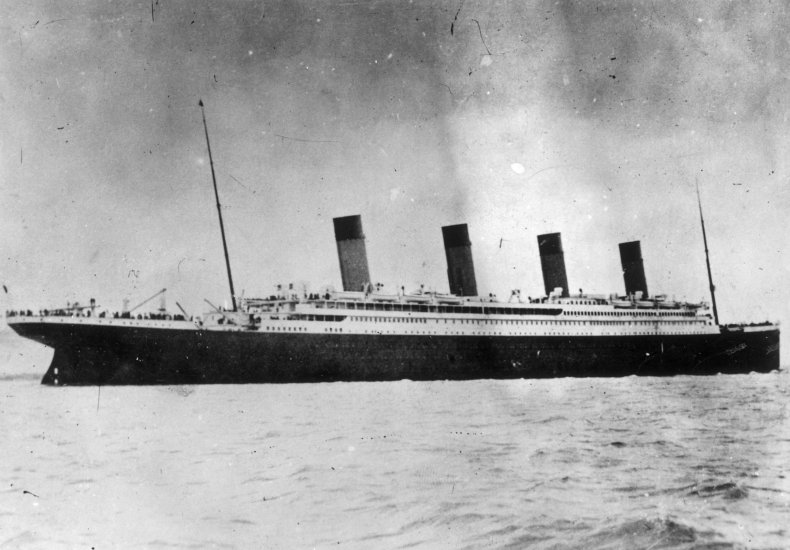 Palmer said that Titanic II will have the same interiors and cabin layout as the original vessel. The dining rooms will be the same, and the level of detail even extends to the menu, which will be the same one offered to passengers over a century ago.
The ship will also have four smokestacks, like the original, but they will be powered by diesel fuel rather than coal. It will have a welded rather than riveted hull, modern lifeboats and digital navigation, and satellite and radar systems.
When completed, there will be a shakedown cruise from Dubai to Singapore and then a maiden voyage back to Dubai, United Arab Emirates, from where it will sail to Southampton.
The vessel will sail to New York during the summer and will cruise around the world in the other months, with Dubai a regular port of call. There will be nine decks and 840 staterooms to accommodate 2,400 passengers and 900 crew members.
"The ship will follow the original journey, carrying passengers from Southampton to New York, but she will also circumnavigate the globe, inspiring and enchanting people while attracting unrivaled attention, intrigue and mystery in every port she visits," Palmer said.
Interest in the original vessel has had a resurgence since the hit film about the voyage by James Cameron in 1997.
Last week, the United States bankruptcy court in Jacksonville, Florida, ruled that 5,500 artifacts from the ship's wreck could be sold to a hedge fund consortium, the BBC reported.
In August, a watch belonging to one of those who died as the Titanic sank was sold at auction for $57,500.