Today in History: William Kemmler Became the First Person Executed by Electric Chair 129 Years Ago
The first electric chair execution happened 129 years ago on August 6, 1890, with the death of William Kemmler, who was convicted of murdering his wife.
Because the execution was the first of its kind, Kemmler's electric chair death was a public spectacle. But it didn't go as planned. Kemmler's execution was incredibly gory, with reports stating Kemmler's end was bloody, "firey," and that his skin was entirely charred, according to Britticana.
A New York Times reporter covered the event for the publication and wrote "the witnesses were so horrified by the ghastly sight that they could not take their eyes off it." Viewers also noted the ghastly smell of Kemmler's burnt body.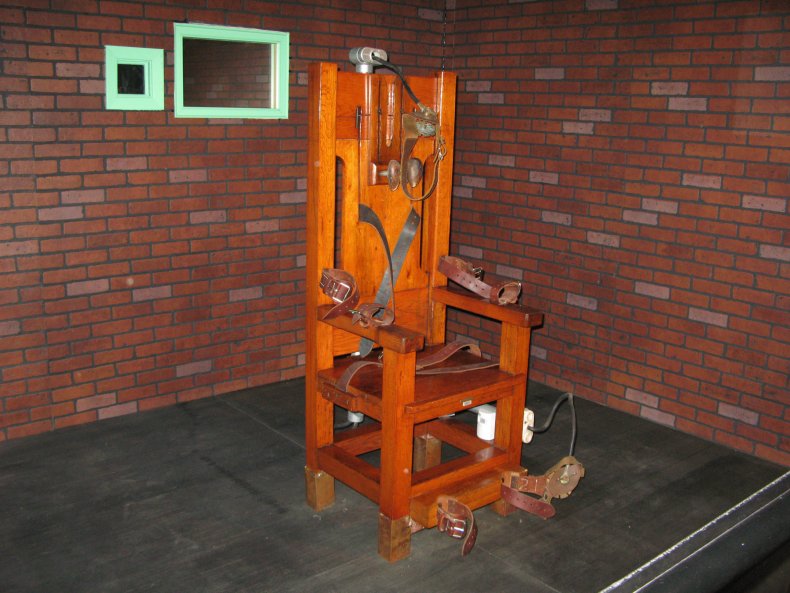 Kemmler's grisly death didn't stop the electric chair method from taking the country by storm, though. It became an extremely popular method of execution, though now, the electric chair is being phased out of most American prisons. Today, only Alabama, Florida, South Carolina, Kentucky, Tennessee, and Virginia allow execution by electric chair. It's been replaced in other states by the seemingly more-humane lethal injection. Two other states, Arkansas and Oklahoma, still have electric chairs, though they only plan to use them if lethal injection were to no longer be legal.
One of the last, highly-publicized electric chair deaths was of Tennessee inmate Edmund Zagorski, who was sentenced to death for killing two men during a drug deal. The event was highly publicized because Zagorski won the legal right to choose the way he died. He said he chose the electric chair over lethal injection because it sounded faster and "less painful," according to CBS News.
Zagorski's choice made him the second person in Tennessee to be executed by electric chair since 1960, and one of 14 people to be killed by the method since 2000.
In recent news, some have asked if it's possible the El Paso gunman will meet a similar death. The alleged race-driven attack killed 22 people in a Walmart on Sunday after 21-year-old Patrick Crusius open fired on a primarily-Hispanic shopping crowd.
Crusius is in custody on a capital murder charge, which means he could be sentenced to death. Texas no longer offers electrocution as a means of execution. The last electric chair death in Texas happened in 1964. Now, the state only offers lethal injection, according to the Texas Department of Criminal Justice.