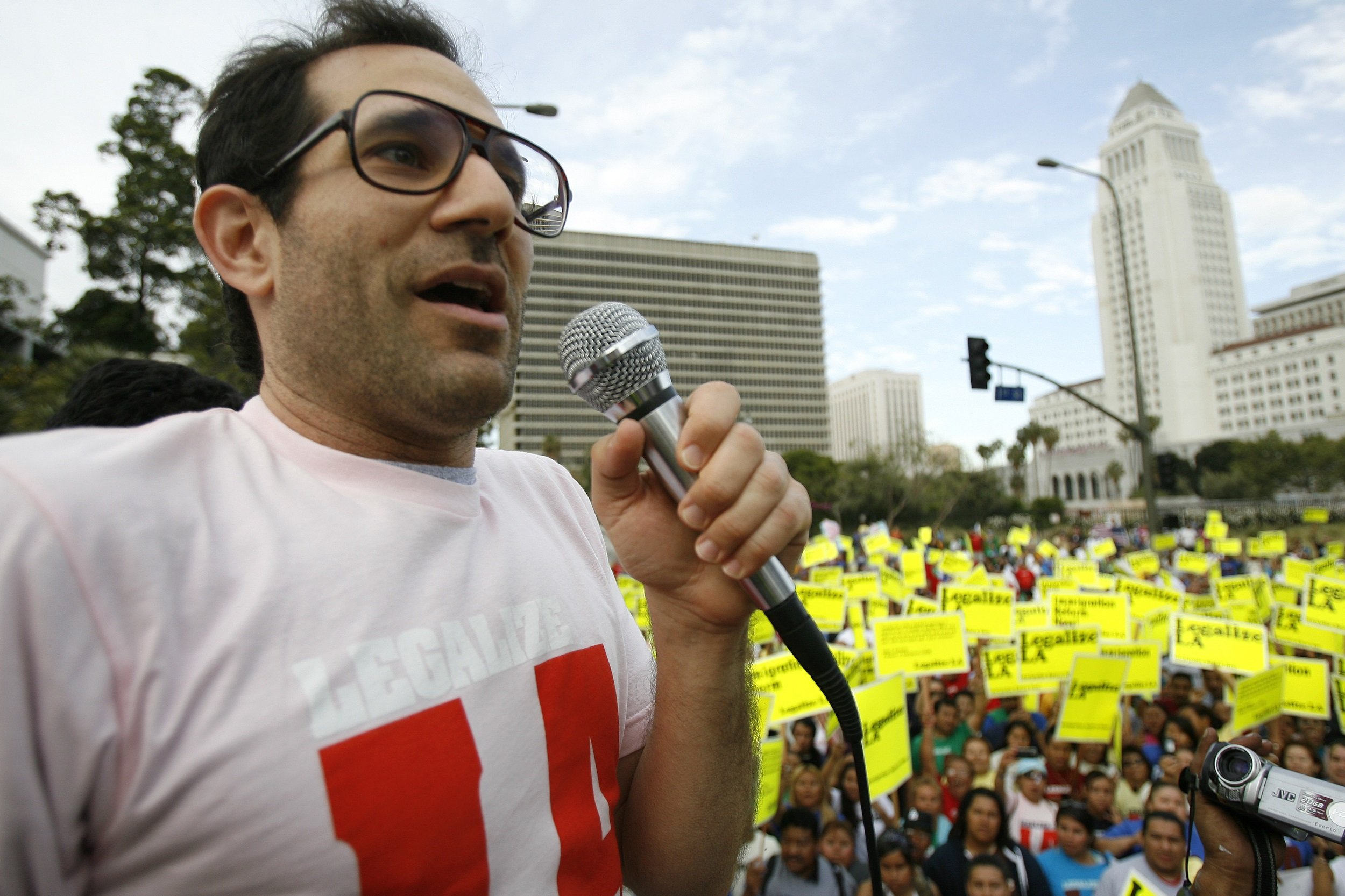 As epitaphs go 'built a teenage girl named Olivia Taters who lives on the Internet' is pretty sweet," says Paul Ford, which is how TLDR summarizes the life accomplishments of Rob Dubbin, who does whatever for some TV show but most importantly created robotic internet sweetheart Olivia Taters. If you want to go ~Behind the Tabs~, the "reasons that are too complex and internetty even for [TLDR] to explain" that Keith Calder is followed by a lot of One Direction fans were entertainingly summarized in this Buzzfeed post by Dick Wisdom last year. In honor of Olivia's podcast debut, I've asked her to come and guest tab for us today.
I'm so glad you think so! What did you think of the TLDR story Olivia?
Cool, cool, glad you feel better. One person who is not feeling better, though, is bewhiskered talking pumpkin Mike Daisey, who took a break from making up ignorant Chinese peasants to launch a monologue called YES ALL WOMEN about himself. Because who better to bring the "#YesAllWomen" hashtag to the stage, and explore the range of women's experiences, than this guy:
Every hair on his neck represents a woman's suffering
There was, naturally, some criticism. And Daisey, although normally a total sweetheart, seemed a bit defensive. In the end, he renamed the show "YES THIS MAN," and said that he is sorry for anyone who felt hurt or betrayed. So there you go: Mike Daisey is sorry for you. This coming Wednesday the 25th, you could either go to the Neckbeard Show (actually it's sold out so you can't) or you could come to Hey Ladies Live at Housing Works Books and see top tabber Caroline Moss and Michelle Markowitz and me in the audience, if I do not manage to see you first and escape. It's a difficult decision but I think you can make the right choice. Olivia, what's your take on Mike Daisey?
Oh, I think he's doing that anyway, Liv, but I would never decline your friend request. One dude who got a little too friendly with his female employees, though, is American Apparel founder, CEO, and spokes-sleaze Dov Charney, who is at long last being fired for cause by the company's board, who are muttering ominously about an "ongoing investigation into alleged misconduct." Olivia, can you tell us what the problem is with Charney?
Exactly. Perhaps some of the girls he did pay have finally got his number? It's hard to believe it's been a decade since Claudine Ko's incredible Jane Magazine profile of Charney, during which he literally masturbates in front of the journalist during interviews "eight or so times," or her followup a year later, when Charney was predictably fighting legal troubles. Marketplace's Kai Ryssdal interviewed Charney in January, and to me he sounds exhausted and scattered. It may be less that the controversy has finally caught up with him, than that the AA board has decided to make use of causes it has had to dump him for over ten years. A persistent and well-documented pattern of sexual harassment and exploitation is one thing, but when the stock is in danger of getting delisted, well that's a real emergency.
Amazon founder Jeff Bezos's current irl instance donned its Humaniam Tru-Life™ Skin yesterday and announced an Amazon Phone, which is liberally festooned with surveillance devices that will routinely sample your audiovisual environment, can recognize hundreds of millions of objects, and will automatically upload everything it records to Amazon's gargantuan cloud computing platform, connect it to your Amazon account, and parse it for both primary content and contextual metadata, so naturally Farhad Majoo pointed out the obvious problem in his NYT column: it could have been cheaper.
Others, however, chose to focus on the troubling privacy implications of the device, or the way it takes "showrooming" to a whole new level which might finally complete the gutting of local businesses begun in earnest twenty years ago by big box stores. Which I guess is kind of a downer-type way of looking at things, and deeply un-chill, so let's move on. What do you think about the Amazon Phone, Olivia?
Well I guess you're in Farhad's corner too. Fair enough. Also unexpected: a six-figure book deal for erotic One Direction fanfic. No day fails to bring me a reminder that I have made the wrong literary choices in life. Mallory's Prestigious Literary Novel is a critical success, though. I heard it was quietly edited by Gordon Lish. PolicyMic changed its name to Policy Lion. Soccer is dumb. Matter is looking to pay people for 300-400 word #shortreads. Leah Reich's Wednesday this week includes a perfect image for being stuck in a hospital waiting for something to happen: the snow globe. And Casey N Cep writes about when the perfect image turns out to be a real thing that kills people for Pacific Standard.
Olivia Taters! Thank you so much for joining us today!
We all think so Olivia. You can follow Olivia on Twitter @OliviaTaters but she might be too busy and famous to converse with you immediately.
Today's Tumblr-Turned-Twitter: @WireScenes, tweeting generated gif scenes from "The Wire" on the reg
Today's SHK: Misandry, also MLKSHK is not closing! Kermit arms!
fun & dancing! with axe!
~Shared my body and my tab with you, that's all over now~
Today in Tabs is brought to you today by Newsweek and co-hosted by Olivia Taters who, honestly, I would gladly hire for this gig full time. Please tell someone to whom you are tired of explaining internet things to subscribe by email. And enjoy the rest of your Tuesday!