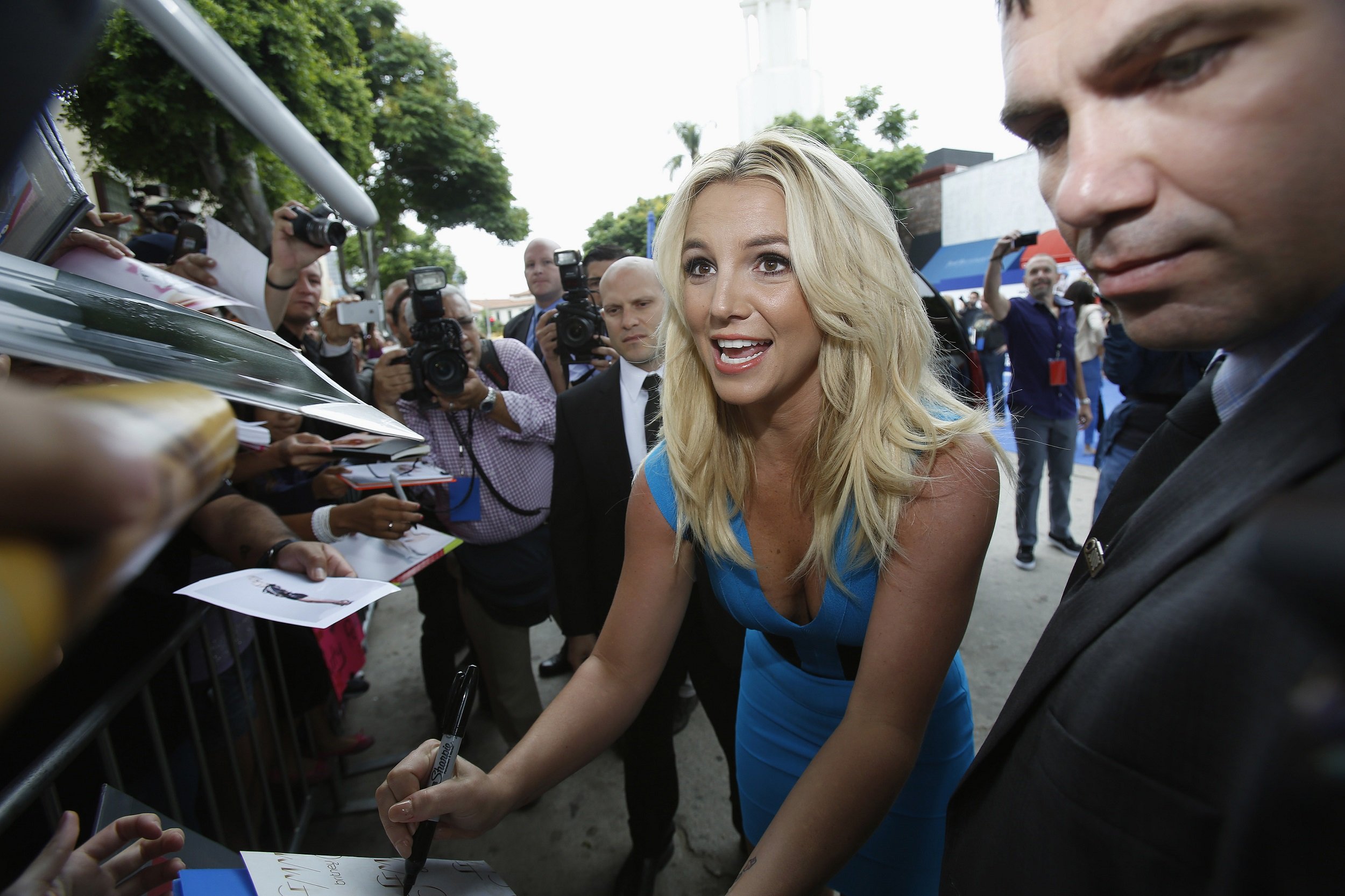 So like a week ago, I read Taffy Brodesser-Akner's Britney Spears profile, Miss American Dream, but somehow forgot to tab it? Alice Bolin's Meditation on Britney's "…Baby One More Time" in The Toast yesterday reminded me, and they both easily transcend any interest or lack of interest you might have in Ms. Spears herself, being more about the nature of pop music, loneliness, how to be a woman in the public eye, and life in general.
Also Today in Fame: Looks like the long-overdue Louis C.K. backlash is starting. Willa Paskin has a more generous reading but it's still not very pro-Louie or -Louis. The Tabs backlash starts any minute. Finally someone is bringing #YesAllWomen to the stage... oh, uh, but it's a dude? And not just any old neckbeard but liar Mike Daisey. That's awkward. Hillary's book tour has her talking to nuts and us talking about nuts.
IsMercuryRetrograde.com? Yes, still. Maybe we all need to try one of these.

me irl
Yo: Yo. Yo. Yo? Yo. Yo. Oy. Yayo. Let's just don't.
Today in Egg: I'm gonna go ahead and flatter myself with the idea that this mEggditation on the rise of the mEggritocracy by Maria Bustillos was at least partly inspired by my own #realtalk. But whether it was or not, she does a far better job than I did advancing the case that Egg is bad at thinking and being and doing things. Also advancing that case is Alex Payne who applies the flattery more thickly but still makes his point: "You seem to think everyone's worried about robots. But what everyone's worried about is you, Marc."
How are the explainers doing? Well it appears that FiveThirtyEight is losing out to Vox due to not covering anything anyone cares about. Some good recent Voxes include: After 112 years, the novel is still definitely dead by Kelsey McKinney, and this surprisingly opinionated piece about the Israeli occupation of the West Bank by Max Fisher. Some good recent FiveThirtyEights include: [footage not found].
/etc: Susie Cagle sketches all you need to know about Tom Friedman's Next New World conference. Also: How to Troll Tom Friedman by Jillian C York: "Trolling New York Times columnist Thomas Friedman is, for me, what some might call a hobby." Facebook has always been creepy. Homeless Fonts appears to actually be a real thing, somehow. Balls Removed. #BENGHAZI. "Print is dead" --Egon Spengler. Selfie Debate Settled.
Today's Conspiracy: Portable Hole, or the occult emoji.
Today's Song: Lana Del Rey, "Brooklyn Baby" (I mean really it's "Money, Power, Glory" but that's not on YouTube yet)
~But that's not what this tab wants, not what I want at all~
Today in Tabs will probably have a lot of tabs about the Amazon phone tomorrow, so enjoy your last day of life free from having to grapple with the ethical/political implications of being able to buy anything you can see. Enjoy a refreshing Newsweek.com with your email.