Trump Transition: President-elect Celebrates Carrier Job-Saving Deal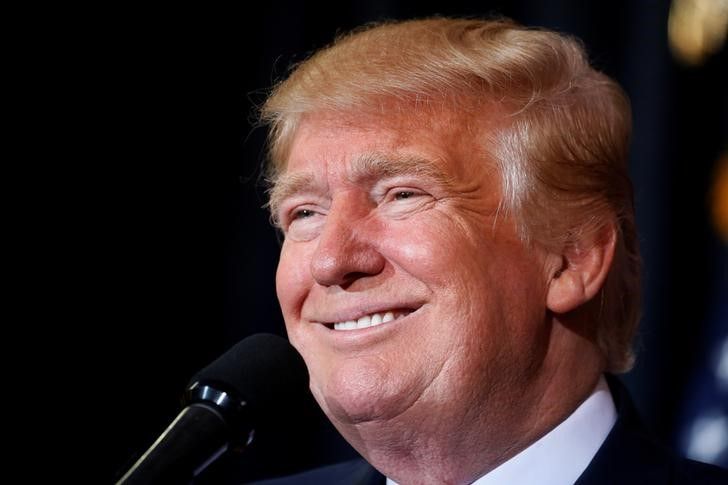 Welcome to Newsweek's daily rundown of President-elect Donald Trump's transition process. There are about 4,000 positions to fill, and we'll be keeping track of appointees through the January 20 inauguration.
Donald Trump and Mike Pence will skip transition meetings today to celebrate their deal with Carrier Corp. to keep 1,000 jobs in Indiana, although many questions remain about the incentives the company received to decide not to outsource jobs to Mexico.
The president-elect will hold an event at 2 p.m. in Indianapolis at the Carrier plant to talk about the arrangement and will be at U.S. Bank Arena in Cincinnati at 7 p.m. for his "thank you" tour with voters. Transition meetings resume Friday in New York, and no announcements about administration nominations or appointments are expected Thursday.
Cabinet nominee tally: 8
Attorney General: Jeff Sessions
CIA Director: Mike Pompeo
U.N. Ambassador: Nikki Haley
Education Secretary: Betsy DeVos
Secretary of the Department of Health and Human Services: Tom Price
Transportation Secretary: Elaine Chao
Treasury Secretary: Steve Mnuchin
Commerce Secretary: Wilbur Ross
White House staff tally: 5
Chief of Staff: Reince Priebus
National Security Advisor: Lt. General Michael Flynn
Deputy National Security Advisor: Kathleen Troia "KT" McFarland
Senior Counselor: Stephen Bannon
Assistant to the President and White House Counsel: Donald F. McGahn
Jason Miller, the communications director for Trump's transition team, said Thursday that the Carrier deal is a "big win for the incoming administration but an even bigger win for the people of Indiana...This administration is going to make good on our promises to fight to keep jobs in America."
RELATED: Carrier plant will keep 1,000 jobs in the U.S.
Carrier had planned to close a factory and move more than 1,000 jobs to Monterrey, Mexico next year, to take advantage of labor savings. Trump had attacked the decision during the campaign, vowing to impose onerous taxes on Carrier imports if it did not reverse course. Speculation mounts over what tax breaks, if any, Carrier received to keep jobs in Indiana or if Carrier's parent company, United Technologies, was warned that its defense contracts could be affected if the jobs weren't retained in Indiana. Trump transition officials declined to offer any detail Thursday, saying such questions would be addressed by Trump this afternoon.
Although the Trump team receives its "jobs saved" headline, former presidential contender Senator Bernie Sanders calls the arrangement a threat to American workers and a boon to big business. "Trump has endangered the jobs of workers who were previously safe in the United States. Why? Because he has signaled to every corporation in America that they can threaten to offshore jobs in exchange for business-friendly tax benefits and incentives," Sanders wrote in the Washington Post. "Even corporations that weren't thinking of offshoring jobs will most probably be re-evaluating their stance this morning. And who would pay for the high cost for tax cuts that go to the richest businessmen in America? The working class of America."
Mexican officials also expressed disappointment in the deal, while noting that Carrier has already built a shell for a new factory in Nuevo Leon. "The one who is going to suffer from this is the company... because their products are going to be more expensive," Senator Marcela Guerra told the Associated Press. Meanwhile, "We haven't received any formal notification from the company. In fact, we are working normally with them," Santa Catarina Mayor Hector Castillo said.
Trump and Pence will resume transition meetings at 11 a.m. Friday with a "fantastic ally" in Senator David Purdue of Georgia, followed by appointments with: retired Navy Admiral Jay Cohen; Florida Attorney General Pam Bondi; former U.N. Ambassador John Bolton; and North Dakota Senator Heidi Heitkamp, a Democrat.
Transition spokespersons declined to give specifics on the nature of Heitkamp's meeting with the president-elect, but said she's "very highly recommended" and "would be an asset in any role or capacity."
Read more from Newsweek.com: