Toddler Shot Dead During Argument Between Two Brothers Over a T-Shirt
A toddler was shot and killed in Maine when a dispute between two brothers, reportedly over a T-shirt, erupted into gunfire.
Maine State Police confirmed on Monday that 2-year-old Octavia Huber Young was fatally shot alongside two men with nonfatal injuries during the alleged argument in Wells, Maine, on Saturday. Andrew Huber Young, 19, was arrested on Sunday and charged with murder. According to a WCSH report citing court documents, Andrew was Octavia's uncle and allegedly shot her, his brother Ethan and their father Mark during an argument over his brother wearing a Carhartt T-shirt that he owned.
The argument allegedly began earlier on Saturday and was briefly interrupted when Young and his girlfriend left to attend a Portland Sea Dogs baseball game. Court documents reportedly show that the dispute continued via text message while the brothers were separated and sharply escalated after Young returned home, with a neighbor telling WCSH that they heard gunshots at around the same time.
Young reportedly said he "accidentally shot at my [expletive] family" while turning himself in to police. He was taken to the York County Jail, where he was still being held without bail as of Monday evening. A court hearing has been scheduled for Tuesday morning. Young's brother and father were taken to local hospitals for treatment following the shooting and have since been released.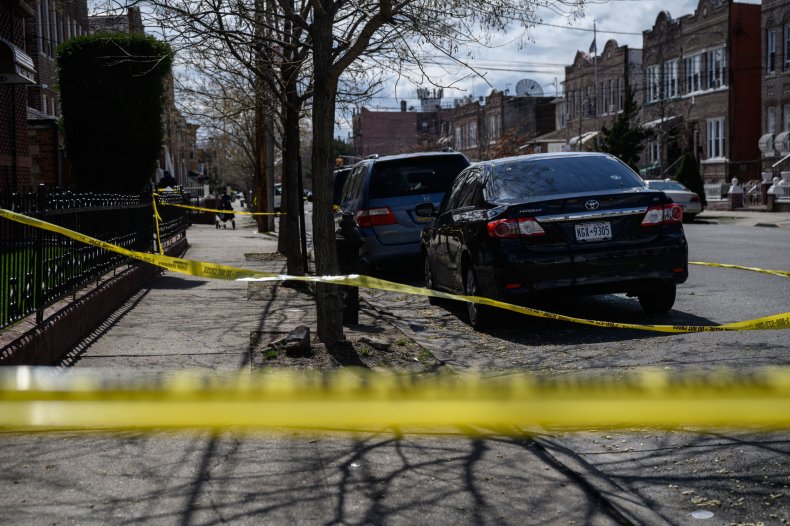 A press release from the Maine State Police indicates that its Major Crimes Unit is continuing to investigate the shooting in conjunction with the Wells Police Department, with the expectation that "Andrew Huber Young will face additional charges as the investigation proceeds."
Octavia's mother Samantha Higgins told CBS affiliate WGME that she was devastated by the loss of her young daughter, who she described as having been "full of life."
"All I know is she was full of life and she always loved to smile and play," Higgins said. "She always wanted to be like her older sister... She would always when she wanted my attention, she would always grab my finger and bring me toward her room and play with her. And she always loved to go outside and play on her swing set."
Andrew Higgins, Octavia's uncle, said in a Facebook post that is no longer publicly accessible that the shooting had made him "so angry at the world" and at God, according to The New York Post.
"Why did God have to take our precious little Octavia," he reportedly wrote. "I just don't understand why someone would get angry and turn that anger into violence and shoot an innocent little 2 year old girl... Octavia was such a precious little girl."
A friend established a GoFundMe page to support Samantha Higgs and her family following the tragic death, which had raised just over $5,000 out of a $12,000 goal as of Monday evening.
An average of 7,957 children and teens up to the age of 17 are shot in the U.S. every year, according to the Brady Campaign. Of those, 1839 die from their injuries.
Newsweek reached out to the Maine State Police for comment and additional information.