Toddler Shot While Leaving Daycare With Dad: 'We Need to Fix This'
A toddler was shot outside a Brooklyn daycare on Friday, prompting a police manhunt for the person responsible.
The incident occurred around 6 p.m. in the neighborhood of Brownsville when a father was picking up his young daughter, according to the New York City Police Department (NYPD). The 3-year-old girl sustained a gunshot wound to her arm, and was taken to nearby Brookdale Hospital for treatment after receiving medical aid from first responders.
The toddler is now in stable condition, according to ABC7 News. Her father sustained no injuries in the shooting.
No arrests have been made in the case as of Saturday morning, with the NYPD leading a manhunt for at least one suspect. It is believed that the father and daughter were not the shooter's intended targets.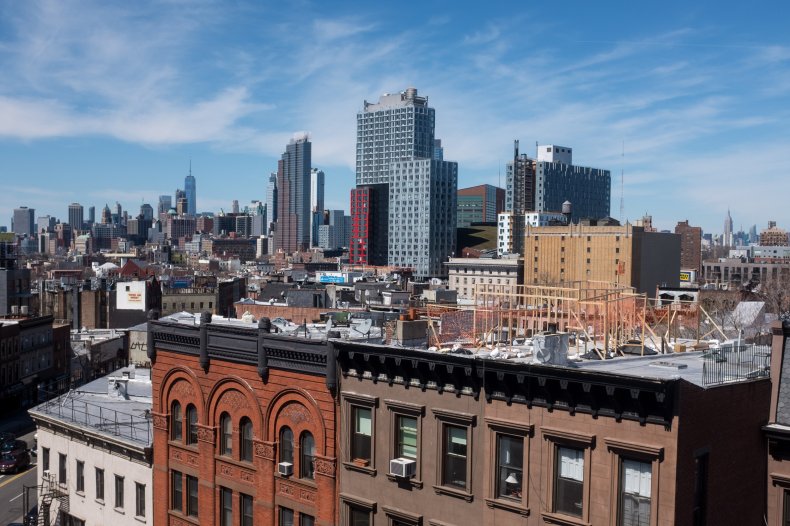 According to a statement sent to Newsweek, the suspect is reported to be a male with a dark complexion. He wore a black mask over his face during the shooting, with the rest of his outfit consisting of black jeans and a black hoodie with the words "waves" printed on the back.
The shooter escaped the scene in a white 4-door BMW sedan, which is believed to have been operated by a second suspect. There is no description currently available for the driver, the NYPD told Newsweek.
"If you know who shot this child, step up and help us," NYPD Chief of Department Kenneth Corey said in a statement on the case, according to ABC 7. "We need to fix this, we need to save these children, and we need to save our city."
The NYPD urges anyone with information relevant to the case to call its Crime Stoppers Hotline at 1-800-577-TIPS (8477), online at crimestoppers.nypdonline.org, or by messaging @NYPDTips on Twitter. For Spanish, call 1-888-57-PISTA (74782).
"It's ridiculous how these kids are running around here with guns," Saska Gordon, a Brownsville resident, who witnessed the scene while arriving home, told ABC 7.
Friday's incident was, according to authorities, the third shooting involving a young child in New York City this year.
In January, an 11-month-old girl was hit in the face by a stray bullet while sitting in a parked car with her mother, waiting for her father to return from a deli. The bullet came from a man on the same street, who attempted to shoot another man he had been chasing. The NYPD told Newsweek at the time that the child was in critical, but stable condition.
The other incident occurred on Monday, when a 7-year-old girl was grazed by a stray bullet from a drive-by in Coney Island. The child had also been waiting outside a deli with her mother.