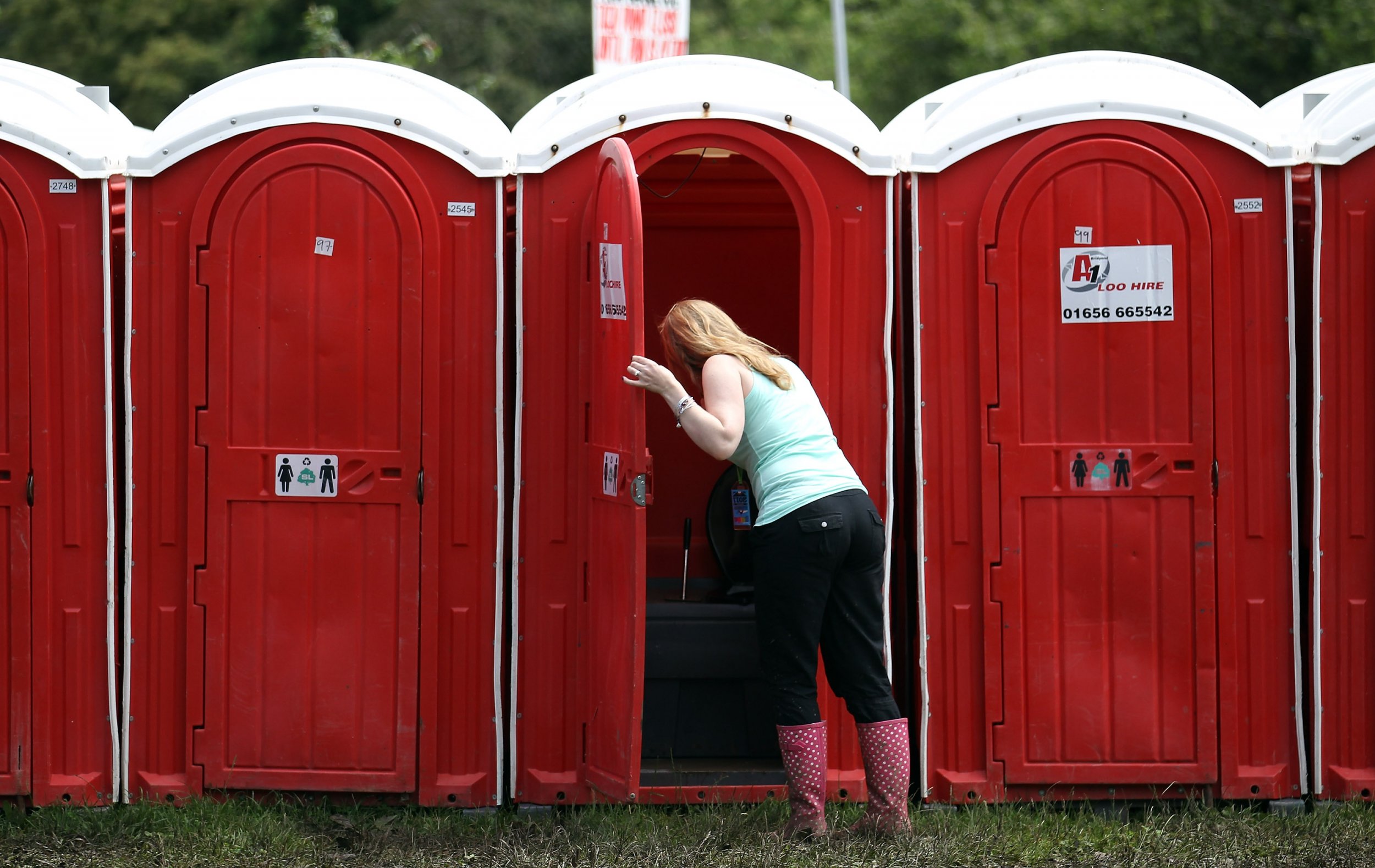 The U.K.'s Glastonbury Festival is replacing almost all its plastic portable toilets with more than 1,000 organic compost lavatories this year.
The compost conveniences are designed to minimize foul smells and have been installed across the site in Somerset, England, ahead of the annual event, which is being held this weekend.
Officials were concerned at how quickly the plastic toilets filled up and how often they overflowed.
Jane Healy, Glastonbury's sanitation manager, said: "The old plastic Tardis-style [toilet] is gone. Toilets have always been a massive talking point—no one ever talks about toilets as a part of day-to-day life but as soon as they get to a festival that's all they want to discuss.
"The horror stories around the portable toilets often involved the 'pyramid of poo.' When you went in, you had this pile of poo. They filled up so quickly that they become unusable. You don't get that with the compost toilets."
Healy decided to replace the plastic portable toilets after attending a festival at Indore, in Madhya Pradesh, where 40,000 lavatories catered for 50 million visitors in one month. "We wanted to see how they coped. It would be the equivalent of the entire population of England coming to Glastonbury for a month."
The Glastonbury website features a page dedicated to its toilets, with tips on how to use the different facilities on offer. "Only toilet paper should be put down a compost loo and sawdust should be sprinkled after a 'number 2.' The sawdust is located outside the loos and you scoop a cup of it before you go to the loo."
Compost toilets have been popular at other festivals all over the world.
"People comment on the change, how they don't smell, how they don't have that horrible toilet experience which is so connected to not just Glastonbury, but most outdoor events," Healy added.
There will also be over 2,000 lockable, open-air "long-drop" toilets, which were introduced to Glastonbury a few years ago, as well as a 700-meter stretch of urinals.
Elsewhere, popular hotspots like the Pyramid Stage—where Muse, Coldplay and Adele will headline—mobile phone network EE will be offering 4G wifi, in anticipation of a wave of social media posts.