Tom Arnold Wants Donald Trump to Resign 'Before He Destroys' as He Continues Search for 'Apprentice' Tapes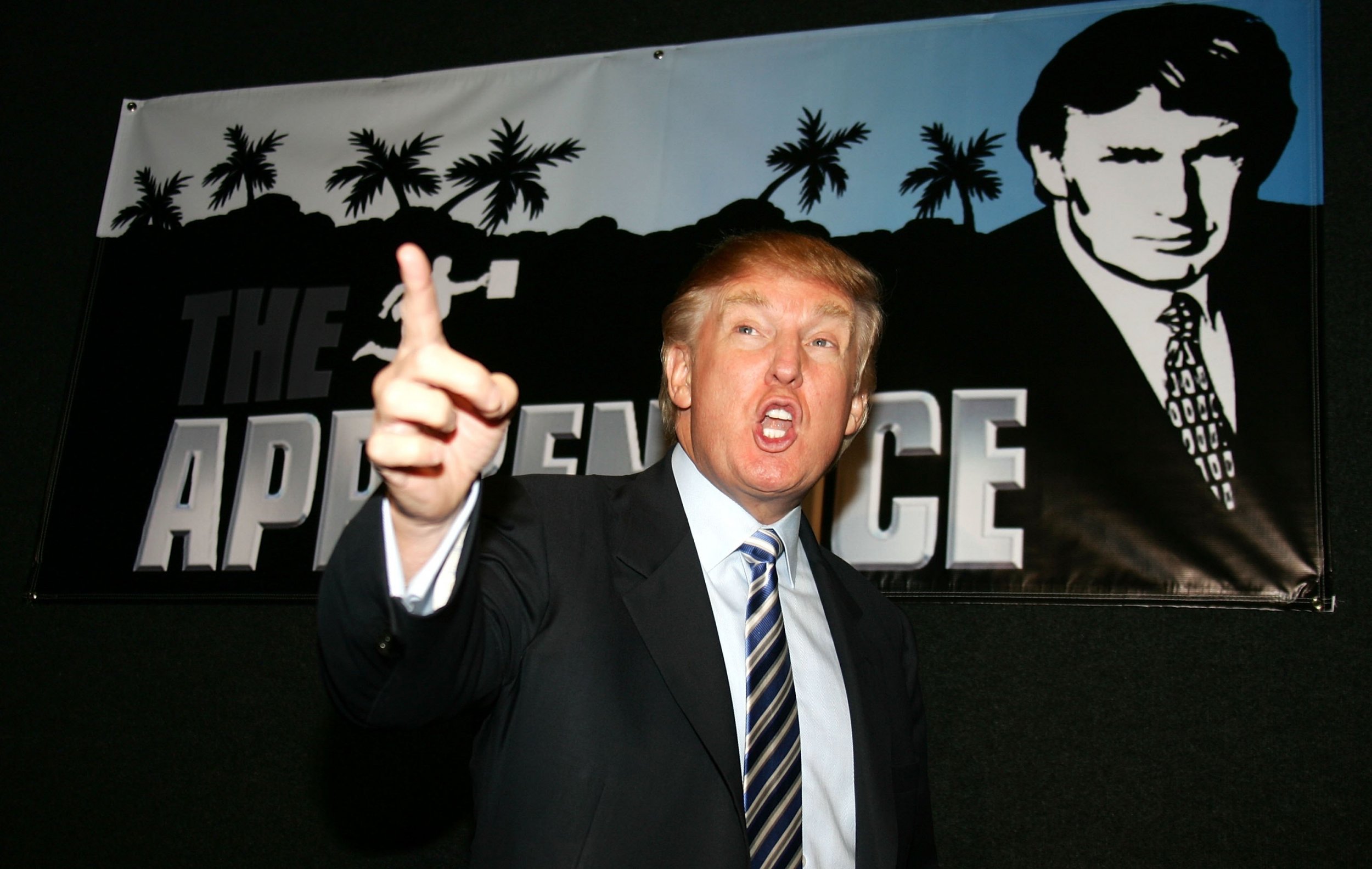 Comedian Tom Arnold has a goal to make President Donald Trump resign, and is going about it by continuing to pursue unaired, damaging tapes of Trump's show The Apprentice that he believes exist.
Related: Trump Sexual Assault Accuser Subpoenas Hidden 'Apprentice' Tapes of President Speaking in 'Sexual' Manner About Women
"My goal is for Donald Trump to resign before he really destroys," Arnold told Politico in the media outlet's "Off Message" podcast released on Tuesday. "I think that you will see that, as shocking as it is, that I am keeping pressure on him."
Arnold, who is working on his show The Hunt for the Trump Tapes to air later this year on Viceland, claimed in 2016 that he has seen outtakes from The Apprentice in which Trump makes racist and fiery remarks, but no one has verified their existence.
Feeding into speculation that the tapes exist is that The Apprentice producer Mark Burnett has sealed the show archives and used legal threats to keep former staff from speaking about them.
"My whole goal, really, is to get one 12-hour day of the boardrooms shoot. Because if America could see that, they'd know what's going on in the White House right now, how incompetent the guy is. That's really my goal," Arnold said. "It's not to hear one N-word. And by the way, you'd hear much worse than that."
He continued: "You'd see the incompetence that's going on. You'd see why we don't know what's happening to these children at the border, you'd see why Puerto Rico [happened], you'd see what's going on with the Supreme Court, why the country is falling apart, all the lies, all the people that were working at the White House, the jobs, the EPA. You'd see why the country is on the verge of this stuff with North Korea."
Arnold said that a tape on a 12-hour day on the set would make Americans go, "'Oh.' And then when Robert Mueller comes out with his stuff, they'd go, 'Oh, yeah. That makes a hundred percent sense.'"
"I just want to see—to go in there and—and if he didn't say the N-word in those 10,000 hours of Apprentice things, then I will let him take a piss on me on the White House lawn, and that will be the pee tape," Arnold concluded. "But I also happen to believe there's a pee tape."
Arnold last month tweeted a photo of himself with Trump's former longtime lawyer and fixer Michael Cohen, who has been the subject of much speculation over whether he will choose to flip on the president and cooperate with a federal investigation into his business deals including those involving Trump.
"We've been on the other side of the table, and now we're on the same side," Arnold told NBC News shortly after. "This dude has all the tapes—this dude has everything. I say to Michael, 'Guess what? We're taking Trump down together,' and he's so tired he's like, 'OK.'"
Cohen denied Arnold's claims, and wrote off the photo as a "public encounter in the hotel lobby where he asked for a selfie."
Arnold last month also claimed to have tapes of Trump that the public has not seen, but when asked if they were outtakes of The Apprentice, he only replied, "We have a lot of things."
The comedian, who used to be a friend of Trump and joined him at a Playboy Mansion party, believes that Trump has not ranted about the tapes on Twitter for the same reason he has stayed hush on a lawsuit against him by adult film star Stormy Daniels, whose real name is Stephanie Clifford and alleges they had an affair.
"Because it's true," Arnold explained. "And he knows it's true."