Trump Sexual Assault Accuser Subpoenas Hidden 'Apprentice' Tapes of President Speaking in 'Sexual' Manner About Women
A former contestant on Donald Trump's reality show The Apprentice, Summer Zervos, has reportedly subpoenaed recordings from the show to try to prove that the future president defamed her by calling her a liar for accusing him of sexual assault.
"We're gathering evidence that we believe will prove that the defendant lied when he falsely denigrated Ms. Zervos and when he denied sexually assaulting her," Zervos's lawyer, Mariann Wang of Cuti Hecker Wang, told The New York Times on Wednesday.
Related: Trump Sexual Misconduct Accusers Could Be Called for Mock Congressional Hearings, Democrat Says
Wang said that subpoenas for the recordings were issued to Metro-Goldwyn-Mayer, which owns archives of The Apprentice, as well as the Beverly Hills Hotel, where Zervos alleges that Trump grabbed her breasts in 2007. Zervos has sought all video and audio recordings involving herself or of Trump speaking about her, as well as recordings of Trump talking about women "in any sexual or inappropriate manner," according to The Times.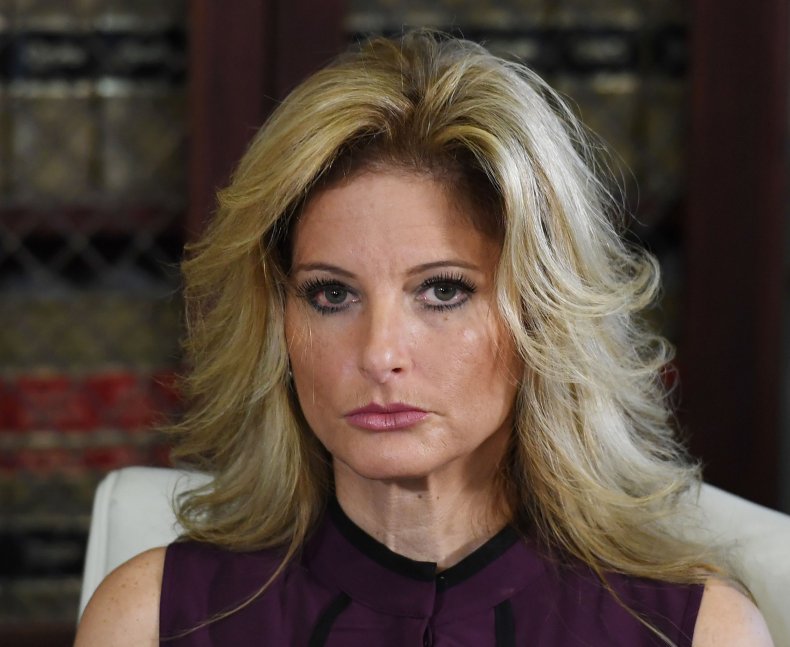 Zervos was one of more than a dozen women who came forward with accusations of sexual misconduct by Trump during the 2016 election campaign. During a campaign rally in Pennsylvania, Trump responded, "The events never happened. Never. All of these liars will be sued after the election is over."
Trump's attorney Marc Kasowitz tried to get Zervos's defamation lawsuit tossed or at least delayed until he finishes serving as president, but a New York State judge in a landmark decision ruled that a "sitting president is not immune from being sued in federal court for unofficial acts."
In 2016, after a 2005 Access Hollywood tape leaked in which Trump bragged about committing sexual assault, a former producer on The Apprentice, Bill Pruitt, tweeted that when it came to tapes of Trump, "there are far worse," sparking much speculation about what was on the unaired recordings. However, the show's producer Mark Burnett declined to release recordings from the show.