Did Tom Brady Have a Concussion Last Season? NFL Has 'No Record' of 2016 Head Injury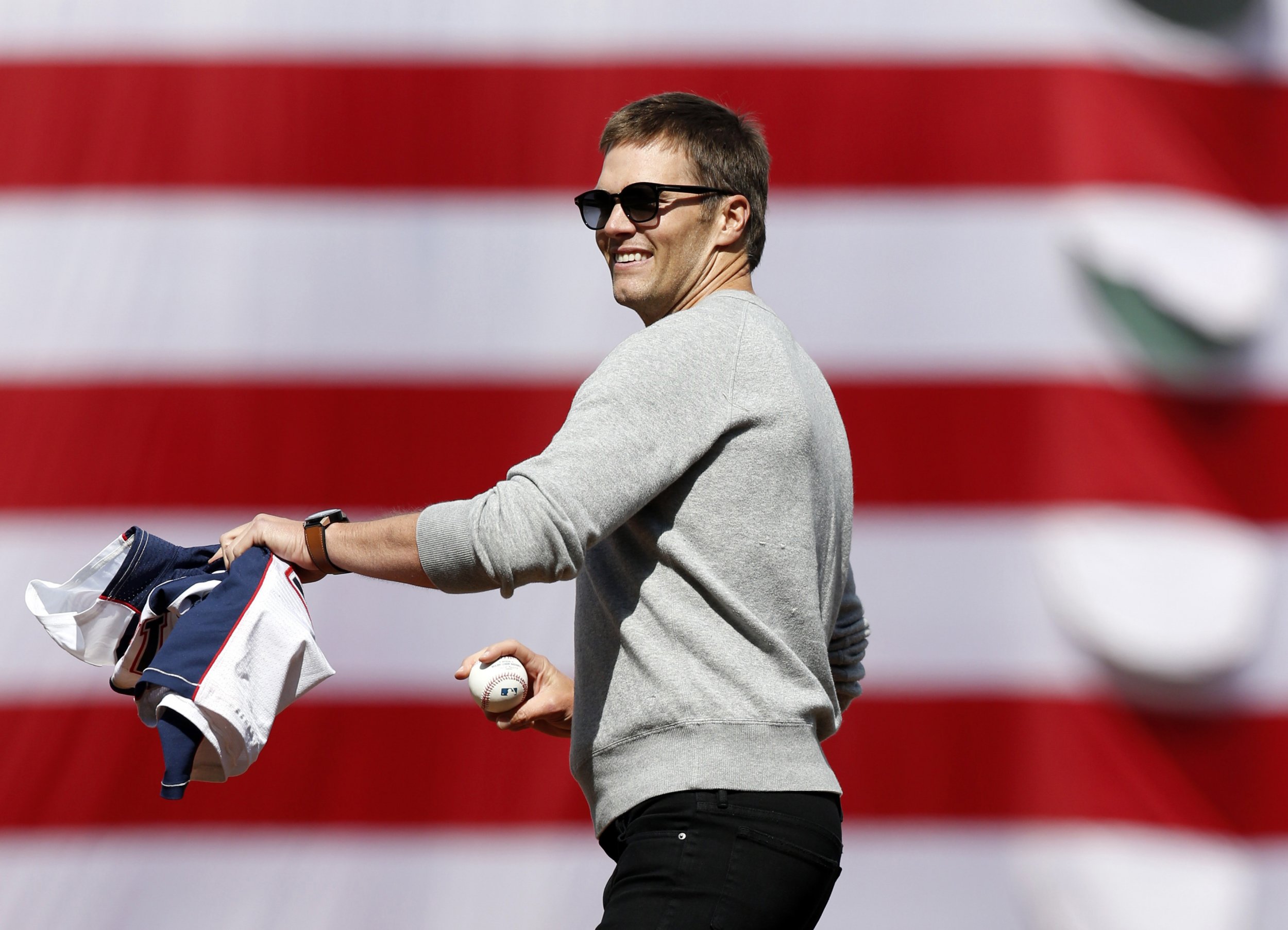 The National Football League has responded to revelations that Tom Brady may have had a concussion last season, noting "no records" to show the New England Patriots quarterback suffered a head injury.
Gisele Bundchen, Brady's wife, told CBS This Morning that the 39-year-old was concussed on one occasion during the Patriots' Super Bowl-winning run last year. Bundchen, 36, also appeared to suggest Brady had been concussed on previous occasions.
"He had a concussion last year," Bundchen said. "He has concussions pretty much every—I mean, we don't talk about it. He does have concussions. I don't really think it's a healthy thing for a body to go through that kind of aggression all the time. That could not be healthy for you."
Brady was not listed on the Patriots' injury reports in 2016 for a head injury or concussion. The NFL said Thursday that it had reviewed injury reports from the Patriots' games and could find no evidence of reported head trauma.
"We have reviewed all reports relating to Tom Brady from the unaffiliated neurotrauma consultants and certified athletic trainer spotters who worked at Patriots' home and away 2016 season games as well as club injury reports that were sent to the league office," a spokesperson for the league said in a statement quoted by Yahoo Sports. "There are no records that indicate that Mr. Brady suffered a head injury or concussion, or exhibited or complained of concussion symptoms."
Concussions are required to be listed alongside other injuries by all 32 NFL teams on their weekly injury reports, which are made available to the public. A diagnosed concussion would have required Brady to undergo the NFL's "return-to-play" protocol, including neurological examination, designed to ensure he were symptomless by the time he returned to the field.