Tom Brady Contract 2019: Patriots Owner Robert Kraft Open to QB Extension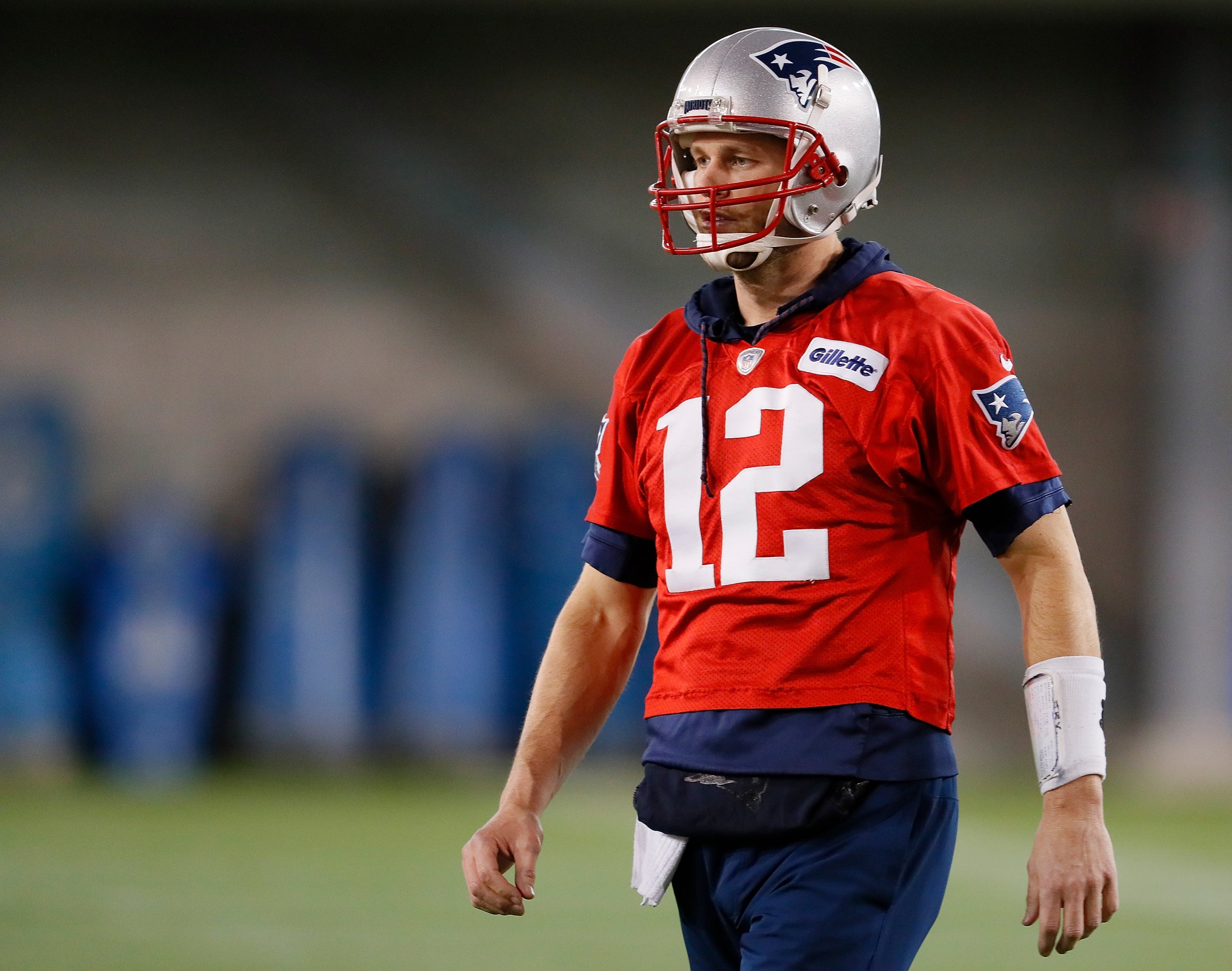 New England Patriots owner Robert Kraft has suggested he has no qualms in offering Tom Brady a new contract extension in the offseason.
The five-time Super Bowl winner turns 42 in August and will be in the final year of his contract next season, but has repeatedly stated he intends to play until he's 45—a goal Kraft believes he can achieve.
Throughout his 19-year spell with the franchise, Brady and the Patriots have traditionally agreed an extension before he enters the final year of any deal. While that might force New England to move negotiations along more swiftly than usual, it would be a major surprise if a deal wasn't agreed.
"The last three years we've been privileged to go to the Super Bowl with a quarterback in place," Kraft was quoted as saying by ESPN.
"I would be quite surprised if he didn't continue for quite a while as our quarterback."
According to Spotrac, the four-time Super Bowl MVP is scheduled to count $27 million against the salary cap next season, but the Patriots could lower the figure by restructuring the contract.
Super Bowl LIII will be the ninth time the Patriots have made the Super Bowl during the Brady and Bill Belichick record, the most of any quarterback-head coach combination and more than any other franchise in history.
Kraft, who attended NFL commissioner Roger Goodell's annual pre-Super Bowl press conference on Wednesday, hinted the duo's influence extended way beyond the field and the locker room.
"Having the head coach we have and having Tom, there is a unique symmetry there, and chemistry," he added.
"It carries over to the whole organization. I think we're very lucky."
Next season Brady will become only the fourth player in NFL history to spend at least 20 seasons with the same team, drawing level with Darrell Green and Jackie Slater, who spent two decades with the Washington Redskins and the Rams, respectively.
Only Jason Hanson has spent longer with the same NFL team, playing for the Detroit Lions for 21 straight years.
Speaking on Wednesday, Brady revealed Kraft was among the few who never doubted the fact he could play well into his 40s.
"The reality is I don't think many people thought I'd be playing like this even though I had a great belief I would," he said.
"I think [Kraft] has always supported me in my beliefs and thoughts. That's why we have a great relationship."
Earlier this week, Brady confirmed his desire to play for at least another three years, but admitted he was well aware of the challenges standing between him and his goal.
"I've set a goal for myself at 45," he explained in an interview with ESPN, indicating there was "zero chance" Super Bowl LIII could be his final game.
"Like I've said before, it's very hard to make it that far. I know how hard it was this year and the commitment it takes, and hopefully I've learned from some of the things that happened this year to be better next year. But every year is tough."
Should he lead the Patriots to a win over the Los Angeles Rams on Sunday, Brady will become the first player in the NFL history to win six Super Bowls. The achievement would also make him more successful than any franchise in league history, bar the Patriots and the Pittsburgh Steelers.