Tom Brady Reveals Plans to Extend Stay With the Patriots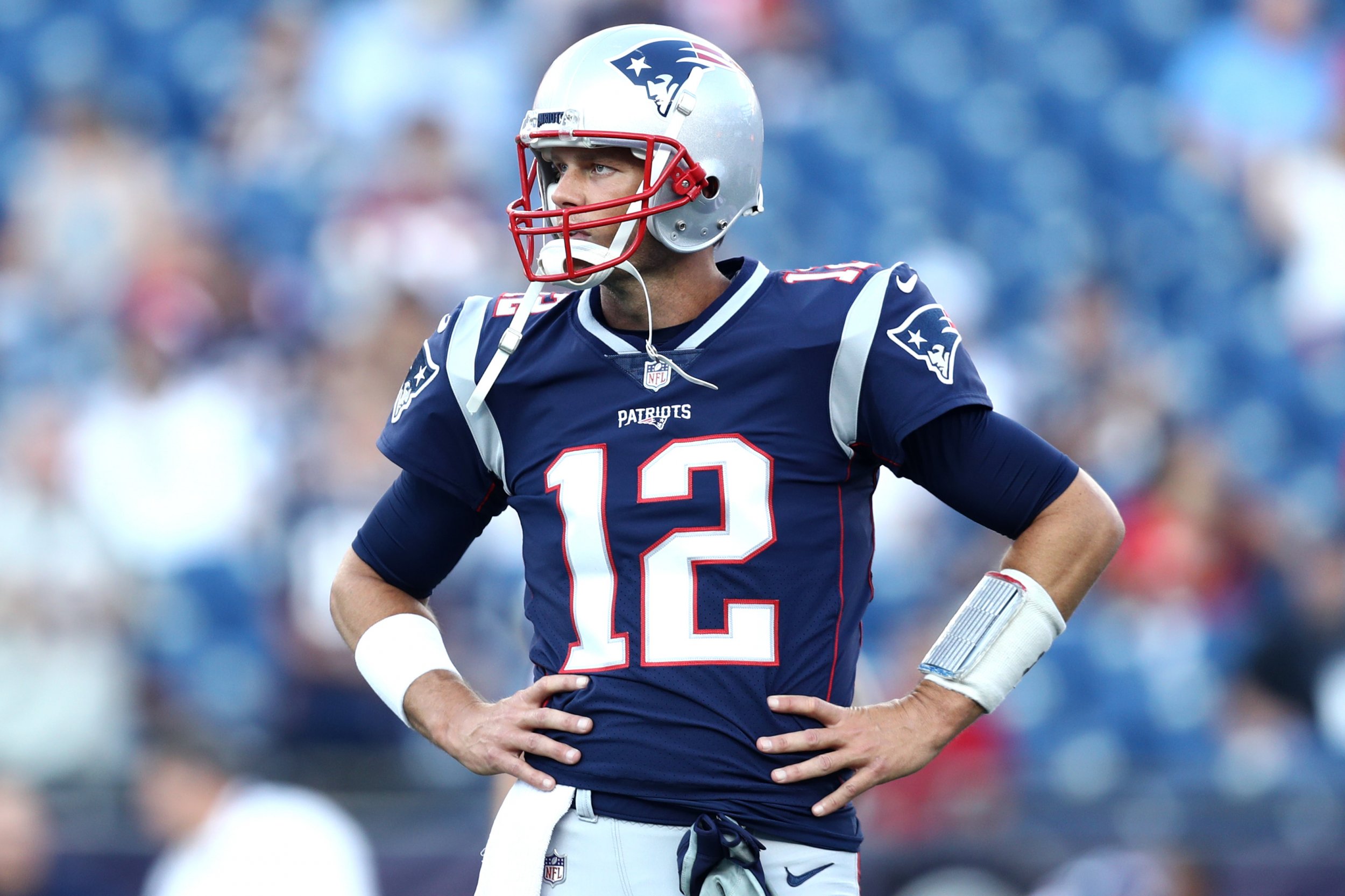 Tom Brady has revealed he intends to remain with the New England Patriots at least for another season.
The five-time Super Bowl winner has repeatedly stated he intends to play well into his fifth decade and reiterated that sentiment on Tuesday morning.
"I certainly expect to be here next year and hopefully beyond," Brady told The Kirk & Callahan Show on Boston-based radio station WEEI.
"Like I've said, I have goals to play for a long time. I still love doing it. I still want to do it, but I am also focused on what I need to do this year. It's a tough challenge. It's a great challenge. I have loved it for a long time, and I still want to get out there and be the best I can be for our team."
Last week, The Boston Globe reported that Brady and the Patriots had agreed to a reworked deal, which will see the 41-year-old earn approximately $5 million worth of incentives throughout the upcoming season.
"I love this team and this organization," he said.
"Like I said, it has been my home for a long time. I have never talked about my contract, and that has never been the top priority for me, as you guys know."
Brady has often indicated he has had to tweak his training regime as he looks to playing well into his 40s, and the change involves spending more time with body coach Alex Guerrero.
However, in December 2017 rumors of a rift between Guerrero and New England head coach Bill Belichick emerged, amid reports the Patriots had limited the former's access to the team.
Throughout the offseason, speculation that Belichick and Brady did not see eye to eye has grown, particularly after the latter became the only starting quarterback in the league to snub organized team activities in May. While participation in OTAs is voluntary, the decision fueled speculation of a rift between Brady and Belichick, particularly as the reigning MVP had missed the beginning of the Patriots' preseason program in April, when he was on holiday in Qatar with his family.
At the same time, missing part of offseason training is not unusual for Brady, who did the same thing for three consecutive years starting in 2008. And he was full of praise for the Patriots on Tuesday.
"I love being here and this community, this organization. I love winning," he said. "I love that my family has had a home for a long time. I think those have been my priorities for as long as I have been in this game."