Is Tom Brady Becoming a Problem for the Patriots?
The New England Patriots began voluntary organized team activities (OTA) this week but the man who polarized attention was conspicuous by his absence.
Tom Brady did not join the rest of the team as they worked out behind the Gillette Stadium, becoming the only starting quarterback in the league to snub OTAs.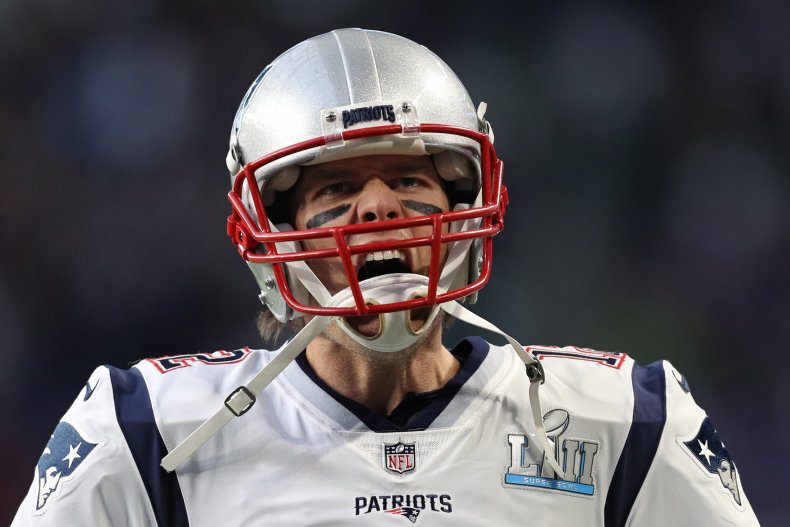 Patriots coach Bill Belichick declined to comment on Brady's absence, preferring instead to focus on the players who attended the session.
"I'm not going to talk about the people that aren't here," Belichick was quoted as saying by ESPN. "Guys that are here are improving, they're working hard, and those are the guys we're going to focus on."
Participation in OTAs is completely voluntary and while contact is prohibited, Belichick said the sessions are a valuable opportunity for players to familiarise themselves with new teammates and new plays, given they are allowed to take part in 7-on-7 and 11-on-11 drills.
"All the guys that are out here working are improving and it's a great opportunity for them and our team to come together, and that's what's happening," he told reporters, as per USA Today.
Missing part of offseason training is not unusual for Brady, who did exactly the same thing for three consecutive years from 2008 and last month the reigning MVP missed out the beginning of the Patriots' pre-season program as he was on holiday in Qatar with his family.
The five-time Super Bowl winner has repeatedly stated he has had to tweak his training regime as he looks to play well into his 40s and the change involves spending more time with body coach Alex Guerrero.
However, in December last year rumours of a rift between Guerrero and Belichick emerged, amid reports the Patriots had limited the former's access to the team although neither he nor Belichick nor Brady responded to any questions on the topic.
Throughout the offseason, speculation Belichick and Brady do not see eye-to-eye has grown.
"I plead the fifth," Brady said last month when asked by Jim Gray whether he felt appreciated by the Patriots , before suggesting it was a "tough question" to answer and declining to give a response. "I think everybody in general everyone wants to be appreciated at work."
Brady's comments came just days after the saga surrounding Rob Gronkowski finally came to an end.
The tight-end's future had been subject to speculation since he admitted he was contemplating retirement after the Patriots lost the Super Bowl against the Philadelphia Eagles in February.
However, last month, Gronkowski and his agent met Belichick and confirmed the 28-year-old will be available this season.
Writing for Sporting News, former Minnesota Vikings General Manager Jeff Diamond suggested Brady's issue with the Patriots could be of financial nature.
The three-time MVP has two years left on his $20.5 million per-year deal and stands to make considerably less this season than his former back-up Jimmy Garoppolo. The Patriots traded the latter to the San Francisco 49ers last season and the quarterback will pocket $27.5 million this year, while earlier this month Matt Ryan became the NFL's first $30-million-a-year player when he signed a new deal with Atlanta.
Throughout most of his 18 seasons with New England, Brady's contract has always been addressed with two years left, but it remains to be seen whether the Patriots will follow the same strategy.
The five-time Super Bowl champions' mandatory mini-camp is scheduled between June 5-7 and by then Brady's position will become a lot clearer.