Patriots Quarterback Tom Brady: Having Donald Trump as President Would be 'Great'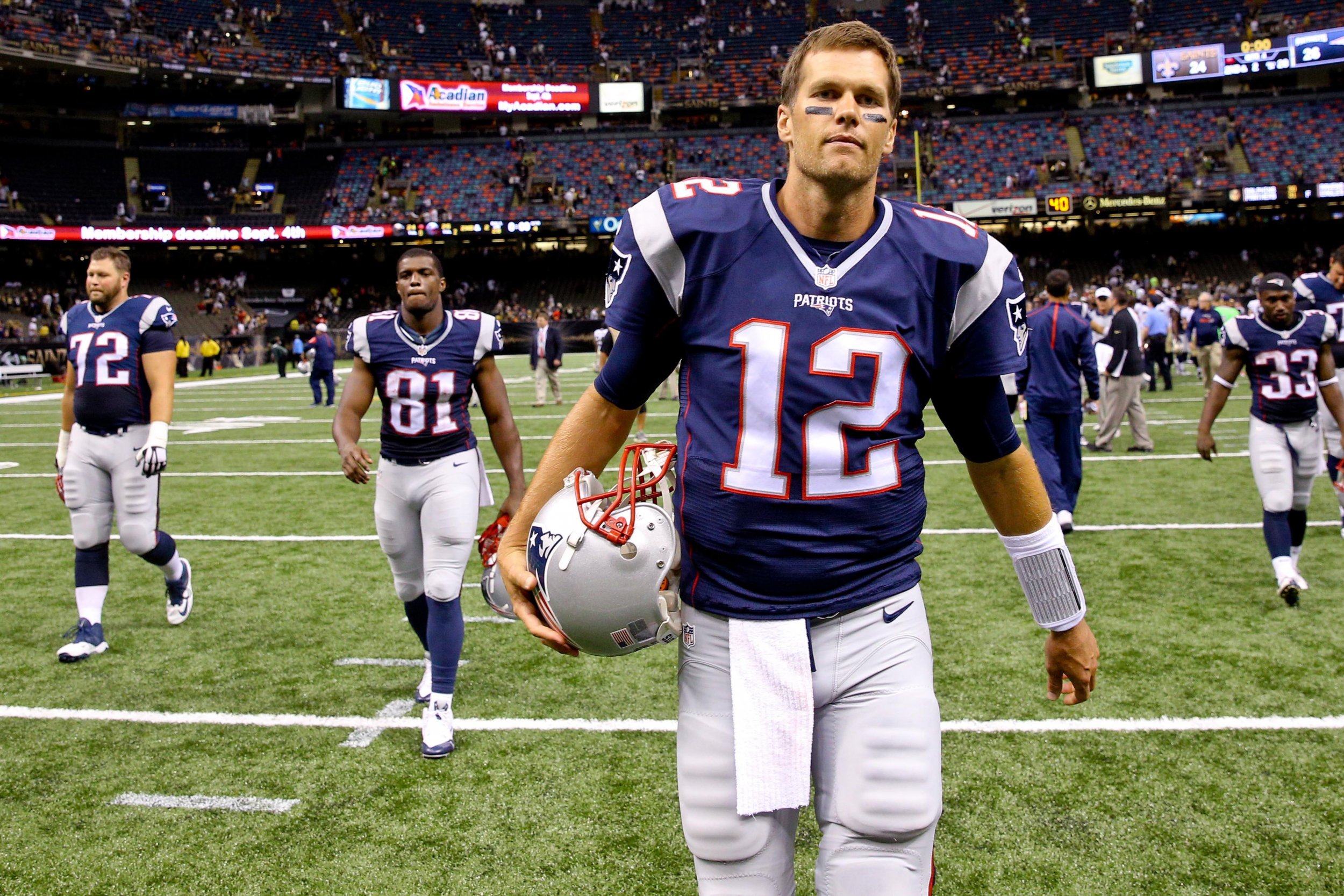 New England Patriots quarterback Tom Brady, when asked if he thought Republican Donald Trump could win the presidential election next year, said he "hopes so," ESPN reported.
Before the start of the Republican presidential debate on Wednesday night, a reporter asked him: "He's a guy who likes winning like you. You think he's got what it takes?"
"I hope so, that would be great," Brady responded. "There would be a putting green on the White House lawn, I'm sure of that."
Trump owns more than a dozen golf courses around the world, from Florida and New York in the United States to Doonbeg, Ireland, and Turnberry, Scotland.
Wednesday wasn't the first time Brady's apparent backing of Trump has surfaced. Reporters recently noticed one of Trump's "Make America Great Again" caps in the football star's locker at Gillette Stadium in Massachusetts. When questioned about it, Brady said it was given to him by Trump through Patriots owner Robert Kraft. He called it a "nice keepsake."
Earlier this month, after a judge vacated the four-game suspension handed down to Brady by the NFL over the "Deflategate" soft footballs controversy, Trump tweeted a congratulatory message to Brady, calling him "my friend and a total winner."
The two men reportedly are occasional golf partners, but Brady until recently has deflected most questions about whether he will vote for the real estate billionaire in next year's election.
Trump, the Republican front-runner, faced off against 10 other GOP candidates during a three-hour debate in California on Wednesday night.