Tom Brady Reveals Gisele Builds Him Altar Before Each Game and Correctly Predicted Super Bowl Triumphs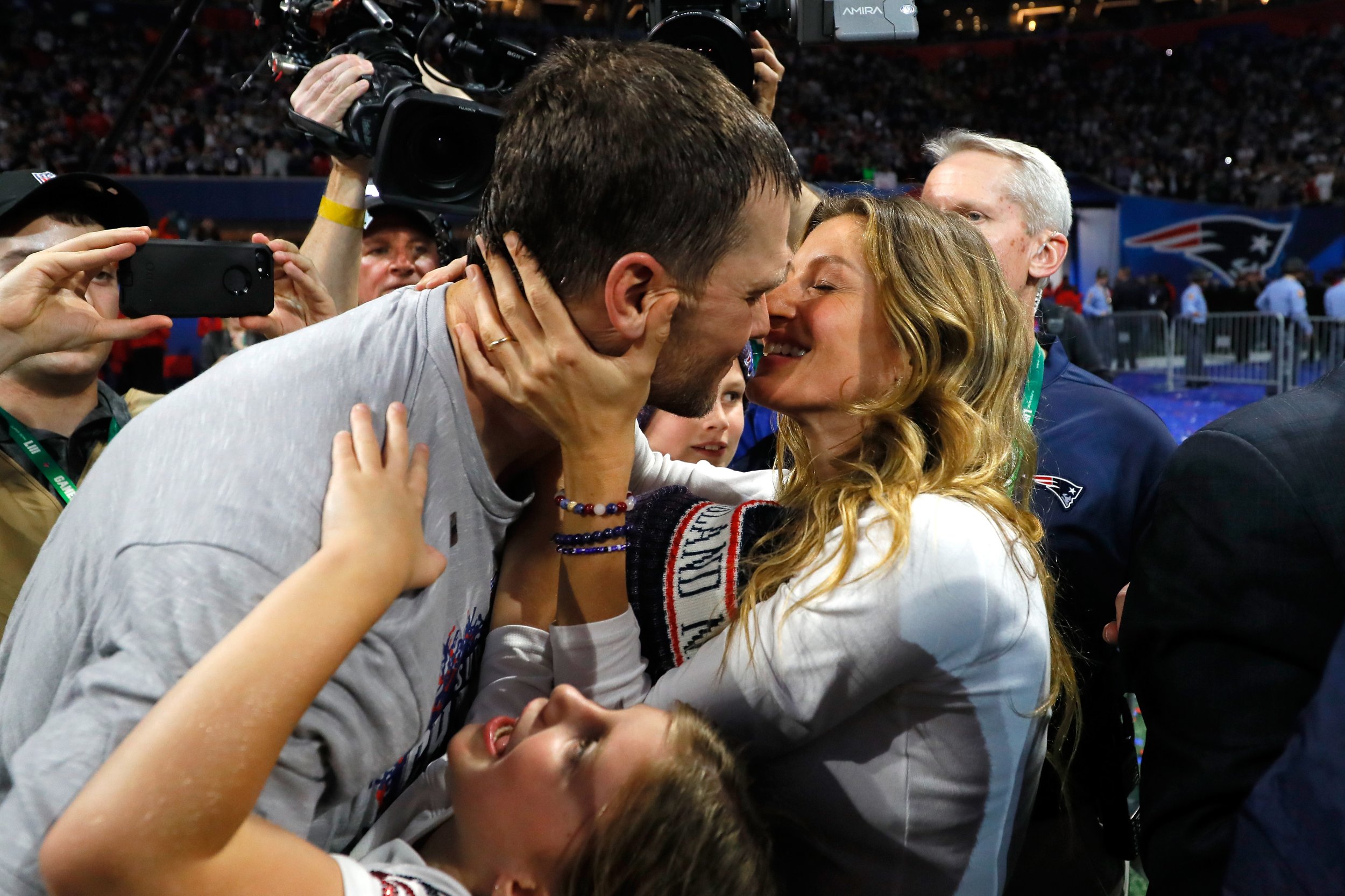 Throughout his incredible career, Tom Brady has broken records at a rate of knots and repeatedly defied the impossible.
However, it turns out that natural talent, incredible dedication and a well-documented plant-based diet are only some of the factors contributing to his longevity.
Brady, who earlier this month led the New England Patriots to their sixth Super Bowl title, has revealed his wife, Gisele Bundchen, plays a major role in his career.
Brady explained his wife prepares an "altar" for him at every game, so he can always feel the support of his family.
"I've learned a lot from my wife over the years," Brady was quoted as saying by CBS.
"She's so about the power of intention, and believing things that are really going to happen and she always makes a little altar for me at the game, because she just wills it so much. So she put together a little altar for me that I could bring with pictures of my kids."
A father carrying around pictures of his kids isn't exactly a new approach, nor is it particularly surprising. Brady has three kids and he's clearly very close to them.
His six-year-old daughter, Vivian, became an internet sensation when her dad held both her and the Lombardi Trophy at the same time while doing interviews after Super Bowl LIII.
Bundchen's support, however, stretches way beyond the usual point of ensuring Brady has pictures of his family with him.
"I have these little special stones and healing stones and protection stones and she has me wear a necklace and take these drops she makes and say all these mantras," the Patriots quarterback explained.
The six-time Super Bowl winner admitted he was skeptical about whether the stones would have any effect whatsoever, but became convinced of his wife's wisdom in the lead up to Super Bowl XLIX.
"At first, I was like, 'this is kind of crazy,'" he continued. "And then, about four years ago, we were playing the [Seattle] Seahawks and she said 'You better listen to me: This is your year, but this is all the things you're going to have to do to win,' and I did all those things, and by God, you know, it worked."
Trailing by 10 points into the final period, Brady threw two touchdown passes in the fourth quarter to inspire the Patriots to a 28-24 win over the Seahawks and was named Super Bowl MVP for the third time.
The Patriots quarterback has been a firm believer in his wife's methods ever since.
"I stopped questioning her a long time ago," he added. "I just shut up and listen."
According to Brady, his wife also correctly predicted the Patriots would win the Super Bowl in 2014, 2016 and in 2019, while at the same time telling him the Patriots would not taste glory in 2015.
New England beat the Seahawks in Super Bowl XLIX, lost the AFC Championship the following season but bounced back to triumph in Super Bowl LI a year later and won Super Bowl LIII earlier this month.
Exactly as predicted.