The ball Tom Brady threw in his final career touchdown pass sold for $518,628 at an auction on Saturday night—less than 24 hours before the quarterback announced he would return to play for the Tampa Bay Buccaneers.
With bidding on the ball starting at $100,000, 23 hopefuls submitted big money offers over the course of one month for the sporting memorabilia from what was believed to have been the 44-year-old sportsman's final touchdown pass in January.
Auction site Lelands has not revealed the winning bidder on the ball, which was used by Brady when the Los Angeles Rams beat his team in the NFC divisional round of the playoffs, ahead of the victors' eventual Super Bowl win.
Newsweek has contacted a representative of Leland's for comment.
With 3:20 remaining in what was believed to have been Brady's final game, the former New England Patriots pulled off a 55-yard touchdown pass to wide receiver Mike Evans, cutting the Rams' lead to 27-20.
At the time, Brady had not announced his retirement, meaning that the football used bore no significant value. Evans threw the ball into the stands, and it was caught by a fan in the end zone.
Several hours after the auction closed, legendary quarterback Brady announced on Sunday night that he would be returning for the 2022-23 season to play for the Buccaneers once again.
Taking to Twitter to share the momentous news, he shared a photo of his teammates on the football field, alongside an image of his wife, Gisele Bündchen with their children.
Captioning the snapshots, he wrote: "These past two months I've realized my place is still on the field and not in the stands. That time will come. But it's not now.
"I love my teammates, and I love my supportive family. They make it all possible. I'm coming back for my 23rd season in Tampa. Unfinished business LFG."
Brady's storied career includes 22 professional seasons and seven Super Bowl titles. He also holds a plethora of passing records, both in the regular season and the playoffs.
The celebrated sportsman's career saw him spend 20 seasons with the Patriots, with which he scooped nine AFC titles and six Super Bowl victories. He has also won five Super Bowl MVP awards—the most of all time.
His most recent two seasons were spent with the Buccaneers, where the accolades continued, including the NFC championship and the Super Bowl in 2021. His team was this year denied a Super Bowl win after losing to the Rams in the divisional round. The L.A. Rams won this year's Super Bowl.
Announcing his retirement in February, Brad said in a lengthy statement shared on Twitter, in part: "This is difficult for me to write, but here it goes: I am not going to make that competitive commitment anymore. I have loved my NFL career, and now it is time to focus my time and energy on other things that require my attention."
He added: "My playing career has been such a thrilling ride, and far beyond my imagination, and full of ups and downs. When you're in it every day, you really don't think about any kind of ending.
"As I sit here now, however, I think of all the great players and coaches I was privileged to play with and against—the competition was fierce and deep, JUST HOW WE LIKE IT. But the friendships and relationships are just as fierce and deep. I will remember and cherish these memories and re-visit them often. I feel like the luckiest person in the world.
"The future is exciting... I am going to take it day by day. I know for sure I want to spend a lot of time giving to others and trying to enrich other people's lives, just so many have done for me."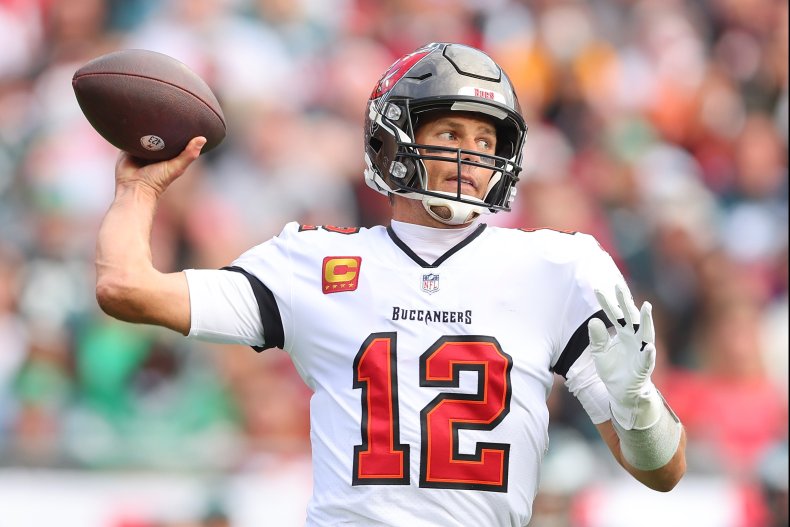 Uncommon Knowledge
Newsweek is committed to challenging conventional wisdom and finding connections in the search for common ground.
Newsweek is committed to challenging conventional wisdom and finding connections in the search for common ground.
About the writer
Ryan Smith is a Newsweek Senior Pop Culture and Entertainment Reporter based in London, U.K. His focus is reporting on pop culture and entertainment. He has covered film, TV, music, and Hollywood celebrity news, events and red carpets. Ryan joined Newsweek in 2021 from the Daily Mail and had previously worked at Vogue Italia and OK! magazine. Languages: English.
You can get in touch with Ryan by emailing r.smith@newsweek.com.