Tom Cruise Cleans Up in Latest Deepfake TiKTok Video
The TikTok account @deeptomcruise, dedicated to creating deepfake videos of Tom Cruise, is back with a brand new fake clip of the Hollywood actor indulging in a spot of cleaning.
A deepfake is footage that applies a digitally animated mask that depicts a certain person to another face—and the Cruise ones are incredibly realistic.
The clip shows the deepfake of Cruise cleaning up in some sort of industrial facility.
"Hey what's up TikTok?" the deepfake of the actor says before adding: "Look, I do a lot of my stunts, but I also do a lot of industrial clean up. It's important. So, obviously, you keep your hands clean but you really need that exfoliating product to cut through the grind."
"Just another tip for you Tokers," he added.
The clip has gained numerous comments from shocked and impressed viewers labeling the deepfake so "real."
One comment reads: "This is the best and most confusing CGI I've ever witnessed."
While another person added: "This blows my mind! EVERY TIME! Freaking scary. The world has enough of a hard time deciding what's real and what's not."
The account is run by a social media user Chris Ume.
Ume, a video visual effects specialist from Belgium, made headlines earlier this year when his TikToks of the Mission Impossible actor started gaining prominence.
It even led to the real Tom Cruise joining TikTok back in March, however he has yet to post anything.
The verified account has 45.4K followers with the bio: "Actor. Producer. Running in movies since 1981."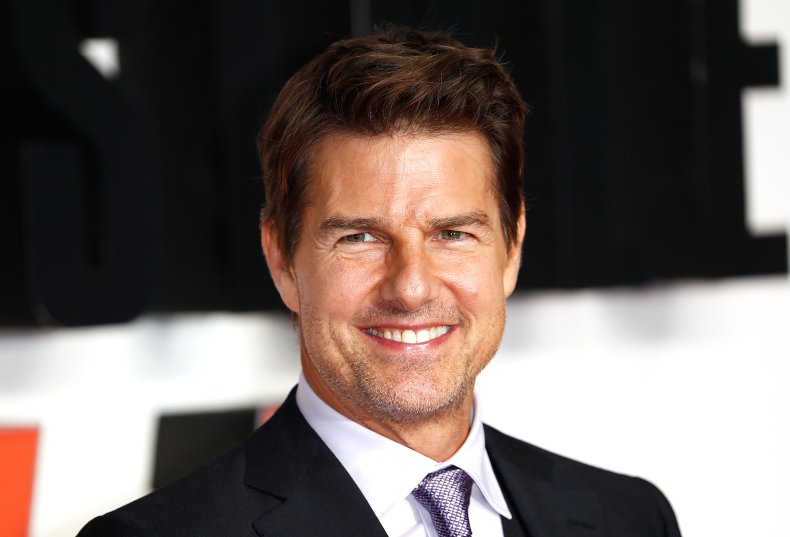 Meanwhile, the Deeptomcruise page has 1.3 million followers and confirms that it's a parody in the bio.
"I'd like to show people the technical possibilities of these things," Ume told The Guardian in March. "I don't intend to use it in any way where I would upset people—I just want to show them what's possible in a few years."
"I just strongly think that there should be laws to help with the responsible use of AI and deepfakes," Ume said.
"When I started doing video and working on my projects, just in general, I always had a dream. I would like to work for Peter Jackson on The Lord of the Rings.
On Ume's website, he explains: "I create the craziest videos and love humor.
"My talent is my eye for perfection and my high-quality standards. I'd rather finish something I'm proud of than quick garbage."