Tom Cruise Joins TikTok After Deepfake Videos of Movie Star Go Viral
Tom Cruise has officially joined TikTok after deepfake videos of the actor went viral.
Three bizarre deepfake videos of the Mission Impossible actor appeared on the platform in recent days under an account titled "deeptomcruise." A number of videos appeared to show Cruise doing various things like playing golf, doing a magic trick and recalling the time he met the former President of the Soviet Union.
It has since been reported that the clips were created by Chris Ume, a video visual effects specialist from Belgium. But the quality of imitation achieved in the works has startled internet users this week and sounded alarms for what such technology is capable of achieving.
A deepfake is essentially applying a digital animated mask on to a face that depicts a certain person and the Cruise ones are so realistic that viewers were genuinely confused as to whether they are real or not.
The clips had amassed more than 11 million views on TikTok as of Tuesday and had also been widely shared on other social media platforms.
Now it looks as though Cruise has actually joined TikTok himself. However, the actor has yet to comment on the situation.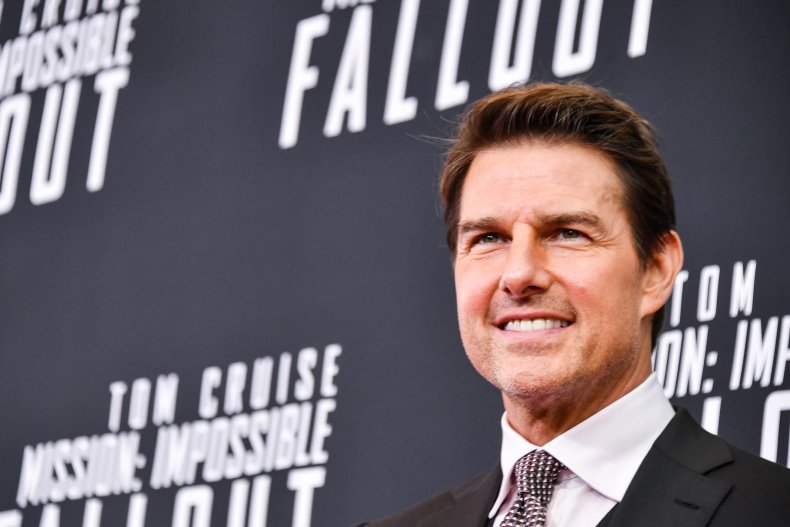 Newsweek has reached out to Cruise's representatives for comment.
A verified account with the username @tomcruise is now live on TikTok—boasting 18,000 followers, the account is not following anyone else yet. Newsweek has asked Cruise's representatives to confirm if the account is indeed legitimate.
The @deeptomcruise account currently has more than 300,000 followers.
Sam Gregory, a program director at human rights non-profit Witness, shared his concerns about the Tom Cruise deepfakes on Twitter.
"Women are already being targeted by deepfakes," he said. "Seeing is no longer believing' rhetoric undermines real video."
Speaking to Vice, Gregory said: "The problem with coverage of the Tom Cruise video is that it over-emphasizes how easy it is to make a deepfake like this.
"This is an excellent deepfake, made with effort, with an impersonator. We are simply not surrounded by deepfakes. We live in a world with a lot of shallowfakes—simple, miscontextualized, or edited videos."
On Ume's website, he explains: "I create the craziest videos and love humor.
"My talent is my eye for perfection and my high-quality standards. I'd rather finish something I'm proud of than quick garbage."
Recently, Cruise was recorded ranting at the crew of his upcoming film Mission: Impossible 7 over COVID-19 guidelines in a move that sparked numerous memes online.