A docu-series about UFOs has just landed on Netflix and it features some interesting extraterrestrial insight from none other than Tom DeLonge.
Yes that Tom Delonge—the Blink-182 member-turned-UFO researcher is featured in Top Secret UFO Projects: Declassified.
For the series, which previously aired on Sky History, the 45-year-old is featured as a UFO witness.
The musician is featured in the fourth episode, titled "Hacked and Leaked" alongside personalities like Vickie Landrum and Betty Cash, Scottish hacker Gary McKinnon, as well as former White House Chief of Staff John Podesta.
As well as being world-famous and having an instantly recognizable singing voice, DeLonge has also carved out a career as a UFO researcher.
Following the split with Blink-182, the "All the Small Things" performer founded the To the Stars Academy of Arts & Sciences in 2017 and also runs a website devoted to paranormal activity, extraterrestrial life called Stranger Times.
DeLonge opened up about his passion for all things extraterrestrial in a detailed interview with The New York Times in 2019.
The performer shared details about one incident that left his mind blown.
When asked if he's ever actually seen a UFO, DeLonge revealed he had indeed—but can't say for sure what it was.
"I saw some really anomalous stuff one night out in the desert, zipping across the stars, horizon to horizon, zig zagging. That really blew my mind because no satellites move that way," he told the newspaper. "But, I can't tell you what it was. I think like most people, the stuff that I've seen is a lot of stuff on the internet where I bet some of it really is true, but you really don't know which pieces."
On how he got into UFO researching, DeLonge said he has found science fiction fascinating since he was a kid.
"I started becoming very fascinated in the idea of what else is there besides working a 9-to-5 job and coming from a broken family," he shared. "For some reason I just thought science fiction was just fascinating.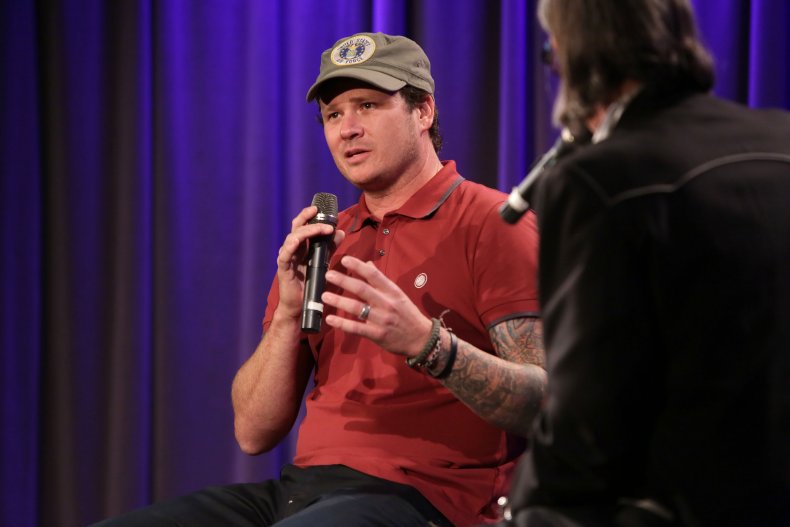 "My brother and I were so into the whole Star Wars thing, obviously, in the early 80s. It just kind of led to me thinking a little bit broader."
Commenting on UFO sightings, (prior to recent reports from the Pentagon) DeLonge said he is looking to the U.S. government for answers.
"We've been waiting around as scholars and researchers on the subject for many decades and hoping to God that one day the government would come out and acknowledge what this is," he said.
Top Secret UFO Projects: Declassified is available to stream on Netflix.