What Is Glioblastoma? Aggressive Cancer Linked to Death of Tom Parker
Tom Parker, a singer for the British-Irish boy band The Wanted, died Wednesday at age 33 after battling stage 4 glioblastoma.
In a social media post, Parker's wife, Kelsey Hardwick, said he died peacefully surrounded by friends and family. "Tom was the centre of our world and we can't imagine life without his infectious smile and energetic presence," she wrote. "We are truly thankful for the outpouring of love and support and ask that we all unite to ensure Tom's light continues to shine for his beautiful children."
The singer first opened up about his diagnosis with the inoperable brain tumor in an October 2020 interview with OK! magazine. Glioblastoma is a "fast-growing and aggressive" tumor that can be "devastating," with the potential to cause the patient to die within six months if left untreated, according to the American Association of Neurological Surgeons. Even with treatment, the average person only lives 12 to 18 months after receiving the diagnosis, says The Brain Tumour Charity.
After suffering two seizures in July 2020, Parker underwent a series of tests that revealed he had a brain tumor, BBC News reported at the time. Parker said in an Instagram post in October of that year that though he was devastated by his diagnosis, he and his family were "gonna fight this all the way."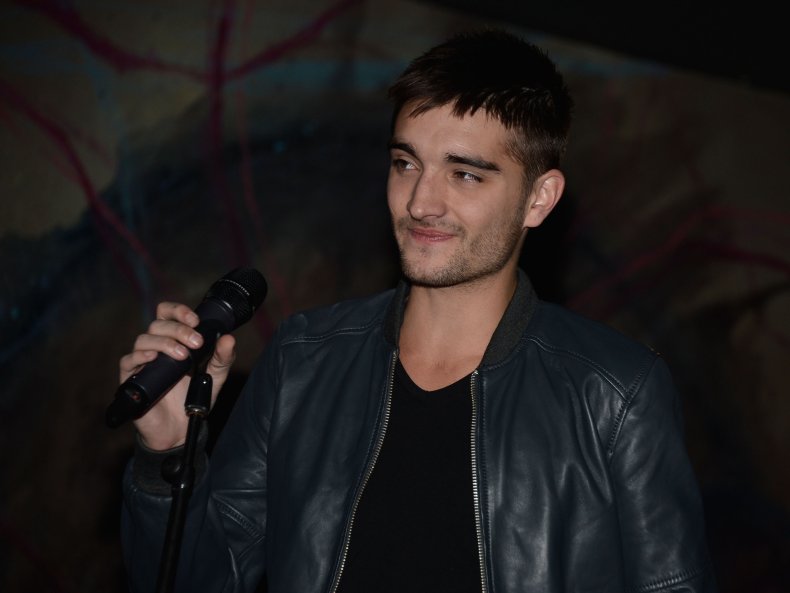 "We don't want your sadness, we just want love and positivity and together we will raise awareness of this terrible disease and look for all available treatment options," he wrote.
Seizures are a common symptom of glioblastoma, with other symptoms including persistent headaches, vomiting, blurry or double vision, mood or personality changes, appetite loss, and more. Glioblastomas are rare, with only about 14,000 cases diagnosed in the United States each year,according to Northwestern University's Feinberg School of Medicine. Out of all brain tumor diagnoses, only one out of five are glioblastomas. The cause of glioblastoma is not known.
The late Arizona Senator John McCain and Beau Biden, President Joe Biden's son, both died of glioblastoma. Though Newsweek reported in 2017 that an experimental drug developed by Tocagen had been showing promising results, MedCity News reported two years later that the company's latest trial had failed to extend the overall survival rate of the disease.
But while that treatment failed, other researchers are still working on finding new treatment options."Oncolytic virotherapy," or engineering viruses to destroy cancer cells, has been "one of the more promising areas of brain tumor research," according to Northwestern.
Injecting a virus directly into the tumor has been shown to shrink the tumor and help the immune system fight the cancer. But a major shortfall is that the virus doesn't always spread through the tumor, something researchers at places like Northwestern are still working to fix.
Though life expectancy for those diagnosed with the tumor is short, some have been known to live longer, with David Fitting, one of the longest surviving pediatric glioblastoma patients in the U.S., continuing to live 18 years after first being diagnosed.
In a statement posted to their Instagram account, the members of The Wanted said they are devastated by Parker's loss, adding that they were by their bandmate's side when he passed away.
"Tom was an amazing husband to Kelsey, and father to Aurelia and Bodhi," the statement said. "He was our brother, words can't express the loss and sadness we feel. Always and forever in our hearts."
Update 03/30/22, 5:42 p.m. ET: This story was updated with additional information.
Update 03/30/22, 4:39 p.m. ET: This story was updated with additional information and background.