Tomi Lahren Slammed For Sharing Doctored Picture Of Colin Kaepernick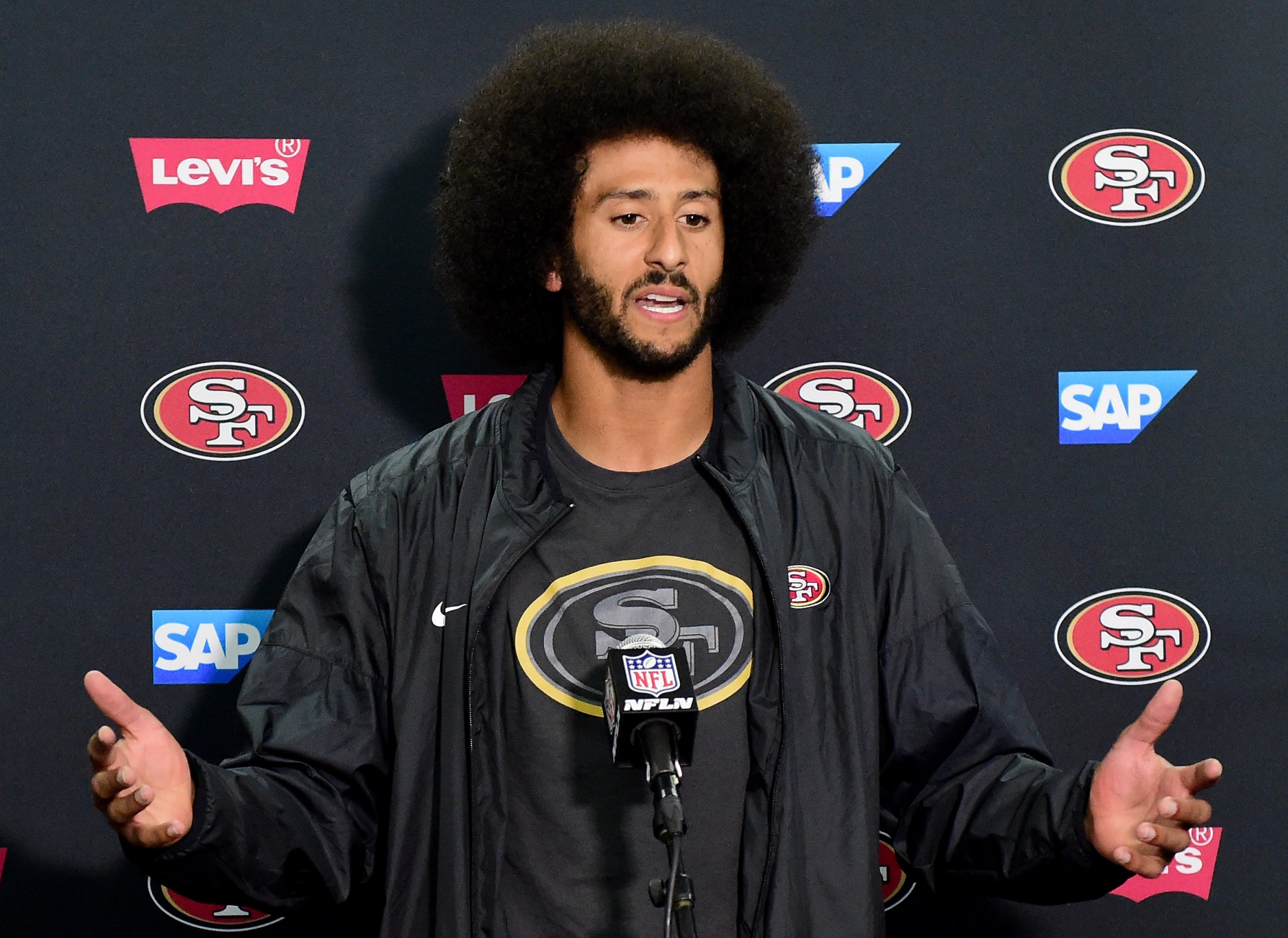 Conservative commentator Tomi Lahren has faced a backlash on social media after sharing a doctored photo of footballer Colin Kaepernick kneeling in front of an image of the D-Day landings.
Lahren posted the picture to Twitter on Thanksgiving, with the caption "food for thought," in a move that prompted social media users to slam the Fox News contributor.
NFL free agent Kaepernick, who began the widely publicized NFL kneeling protests against police brutality to African Americans, has been named GQ magazine's "Citizen of the Year," with his magazine front cover being mocked by Lahren in the post.
Kaepernick, for his part, did not comment to GQ, despite cooperating with the article. The editors wrote: "Why talk now, when your detractors will only twist your words and use them against you? Why speak now, when silence has done so much?" they noted. "At the same time, Colin is all too aware that silence creates a vacuum, and that if it doesn't get filled somehow, someone else will fill it for him."
However, it appears Kaepernick's fans are more than willing to comment on his behalf, particularly in the face of Lahren's mocking.
"Heaven forbid Kaepernick uses the freedom that many died to give him. I have family that served and died in WWII and they knew how important freedom of speech is to Democracy. Do you understand?," one Twitter user wrote, while another added in defense of Kaepernick: "He's done more for America than you have."
Lahren has made her feelings over the NFL protests clear in recent months, slamming Kaepernick and the numerous other players who joined in the NFL protests—kneeling rather than standing during the national anthem in a series of protests that have also been slammed by President Donald Trump.
Earlier this year, Lahren commented, "I would like to ask these players, 'What exactly are you kneeling for and why have you chosen the flag and the anthem to do it?'" The Hill reported. "I bet if we asked a hundred players, we would get a hundred different answers," she added.