Tomi Lahren has hit out at rideshare app Lyft for its attempt to be more inclusive by launching a feature aimed at giving women and nonbinary users more confidence to travel.
Lyft last week introduced Women+ Connect, which "matches women and nonbinary drivers with more women and nonbinary riders." The announcement followed a survey by the app that highlighted nearly half of its riders were female, but only 23% of its drivers were.
The company stated that the "highly requested feature offers more control over the driving experience for women and nonbinary people, allowing them to feel that much more confident."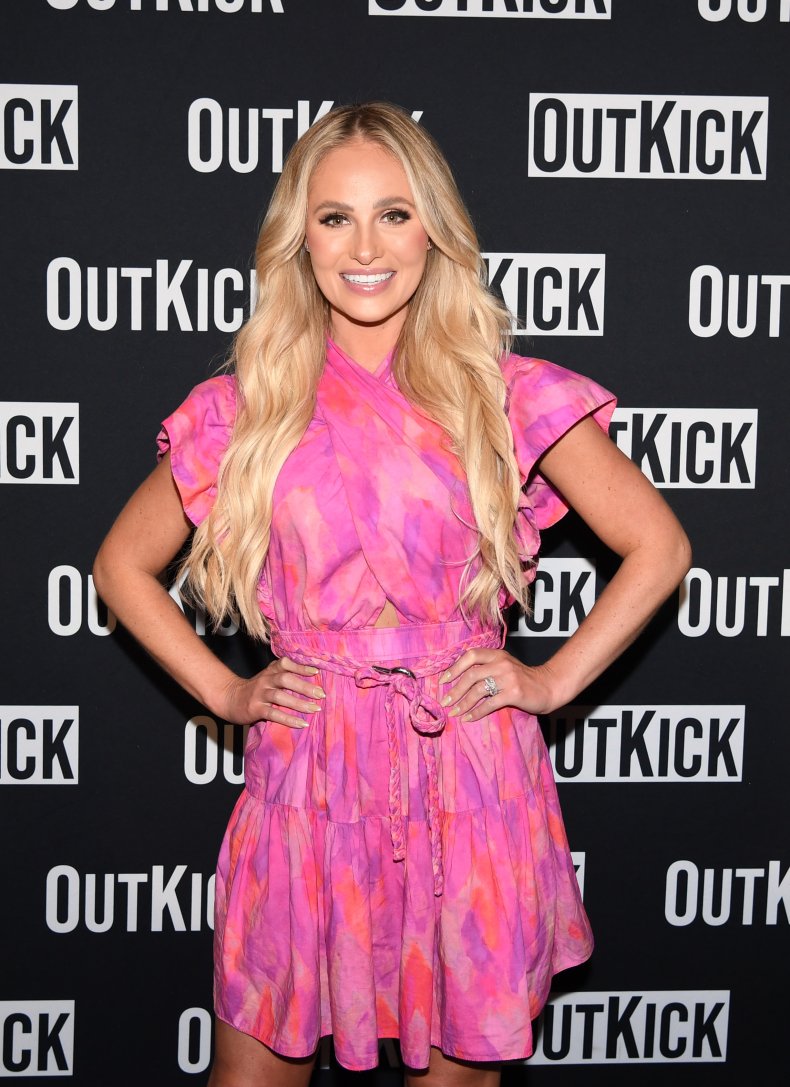 American conservative political commentator and television presenter Lahren lashed out at the service online, calling the new feature "absurd."
Posting on X, formerly Twitter, on September 17, she said: "Get this, 'in an effort to make rides safer, @lyft launches Women+ Connect The new opt-in feature lets women and nonbinary drivers prioritize passengers who fit the same description.'
"So now you can cherry pick your driver based on your gender delusions. What's next, a new feature to pick your driver's race?! This is absurd!!!"
She added: "Furthermore if drivers can 'identify' as whatever the hell they want... How is that supposed to make actual women feel safer if they select a female driver who is actually male but is gender delusional?!!!"
Many of her online followers joined in to discuss the point. One jabbed: "Can I select the age, race, gender and sexual preference of my driver?"
Another added: "I'm glad I don't use Lyft."
"That's insane," a third said.
One social media user called out the outspoken star and replied: "I wonder how hard it must be to always manufacture outrage at everything."
Another chimed in: "Why does this bother you so much? How is this affecting your everyday life?"
Other app users commented: "It's about time" and: "This is a good thing."
"If you don't like the option, then don't use it," another echoed.
The feature is rolling out to select early-access cities in the U.S., including Chicago, Phoenix, San Diego, San Francisco and San Jose, before being extended.
In 2021, Lyft revealed its community safety report, which showed that it received over 4,000 reports of sexual assaults during trips from 2017 to 2019. The new feature will hope to combat future instances and encourage individuals to feel safer using the app.
Newsweek has reached out to Lahren's management via email for comment.
Lahren has voiced her opinion on several matters concerning the LGBT+ community, and she was also one of the stars who spoke out about boycotting Bud Light after the Dylan Mulvaney controversy.