Tomi Lahren's 'Voter Fraud' Tweet Shut Down by LA Registrar
Political commentator and frequent Fox News contributor Tomi Lahren had her claims of voter fraud amid the primaries debunked online by the Los Angeles County Registrar-Recorder.
Lahren, who has frequently pushed the false claim that there was widespread voter fraud in the 2020 and other high profile elections, claimed there was suspicious activity occurring when she received voting code and mail-in ballot information for California, despite no longer living in the state.
"Just received my California voting code and mail-in ballot information...only problem is I haven't lived in California in over 2 years and have been registered in Tennessee for over 2 years but it's all good, fraud is a myth," Lahren tweeted on June 3.
In a reply, the official Twitter account for the Los Angeles County Registrar-Recorder/County Clerk office said that if Lahren's claims were accurate, she would have only been sent a mail-in ballot information in California if she herself took steps to ensure it happened.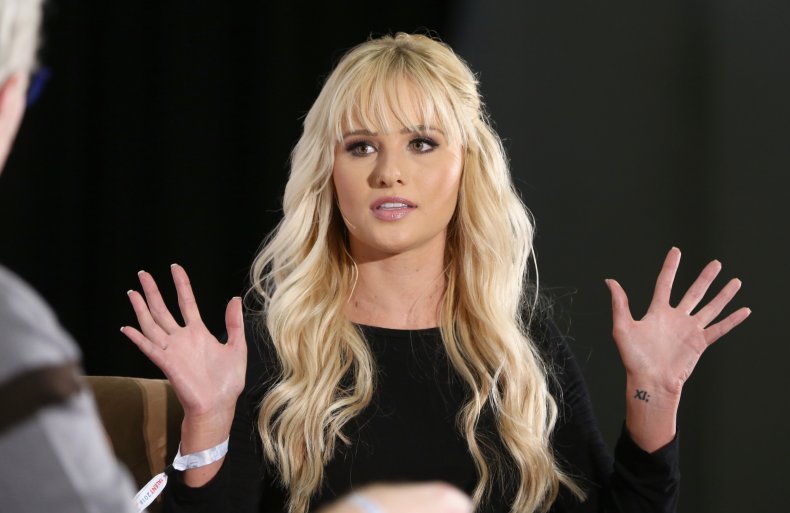 "Checked and your registration is INACTIVE due to returned mail and would only be reactivated if you responded or voted signing the oath attesting to your qualifications and residence," Los Angeles County Registrar-Recorder tweeted to Lahren.
"Please DM to confirm your data and we will process a cancelation. Thanks."
In a follow up reply to another account, the office confirmed "ballots are not mailed to INACTIVE records," once again laying doubt on the Fox News personality's claims.
Lahren was criticized by other social media for saying her claims were proof of voter fraud. Others also noted Lahren states she did not actually receive a ballot in the post, just the voting information.
"It's only fraud if you cast that CA ballot—a ballot you never actually received because USPS doesn't forward mail two years after your move," tweeted journalist David Lytle. "Did you take the responsive step and notify CA that you're registered to vote in another state, because that's on you?"
Historian Liam O'Mara added: "It's not that folks like Tomi Lahren don't understand voting or know that each ballot is authenticated against active registries—it's that they don't _want_ to understand, as it is in their interest to lie and sow doubt about democracy because it suits their fascist politics."
Lahren later doubled down on her remark in a tweet while falsely suggesting "illegal immigrants" may be receiving such ballots in California to vote for the Democrats, a claim reminiscent of the racist "great replacement theory" widely pushed by conservative figures.
"They definitely don't want MY vote because it wouldn't be for the dirty Democrats ruining that state!! I just wonder how many illegal immigrants are getting these nifty ballots in the mail....," she tweeted.
Lahren has been contacted for comment.