Who Is Tommaso Buti? Italian Businessman Pardoned by President Donald Trump
Italian businessman Tommaso Buti is one of the 73 individuals granted a pardon by Donald Trump during his final hours in office.
Buti, who began his career as a little-known caterer, established himself as a high flyer on the New York restaurant scene in the 1990s when he set up the Fashion Cafe, rubbing shoulders with Trump and other celebrities before finding himself embroiled in controversy.
Born in Florence, Italy, Buti moved to the United States in 1989 at the age of 22.
Soon after his arrival, he and two friends founded Foccacia, a gourmet food delivery service that catered to Wall Street corporate elites.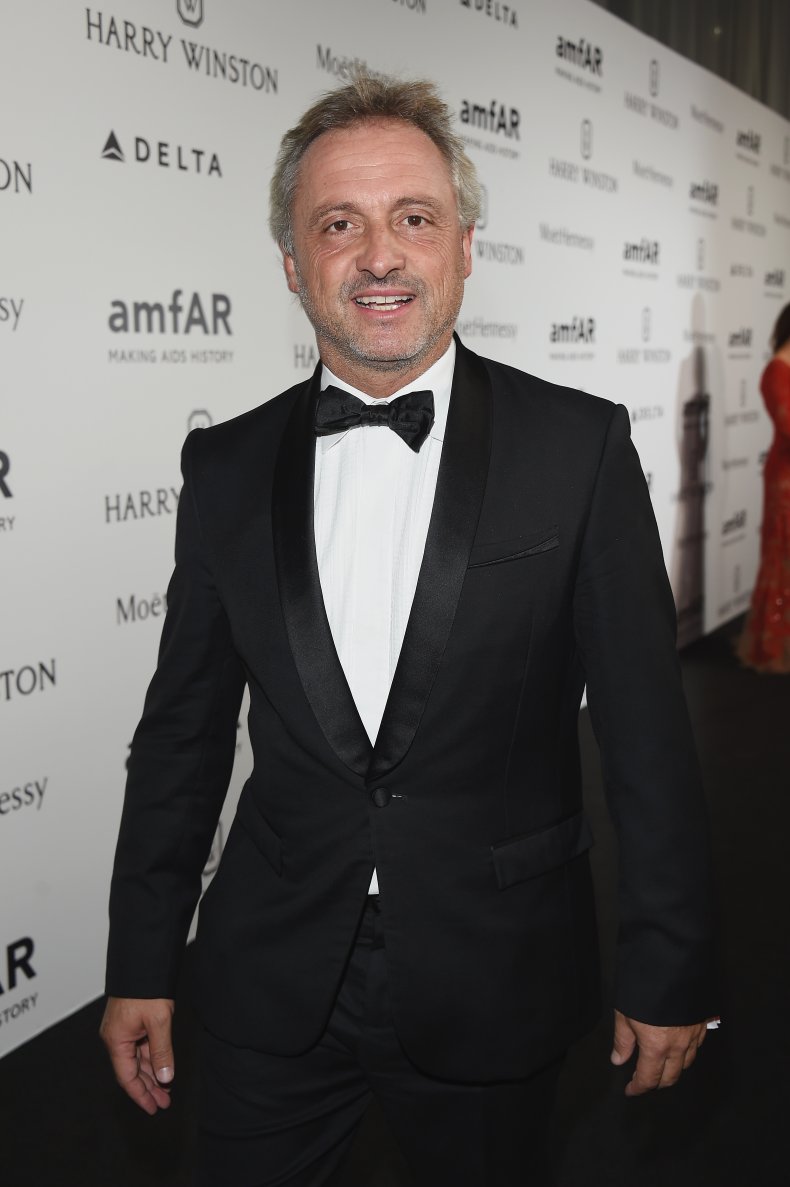 "I came here with a big wish and I wanted to achieve something in my life," Buti once told the Associated Press. "If you have your own money on the line, then it's more important.″
Foccacia quickly became successful, with a list of clients including Merrill Lynch, Chase Manhattan and fashion designer Donna Karan. After a few years, Buti sold his stake in the company, transforming his initial $2,000 investment into what he described as a small fortune.
In April 1995, together with his brother Francesco, Buti opened the Fashion Cafe in the Rockefeller Center, New York City. It was a novel idea to open a restaurant focused on fashion and riding on the coattails of the supermodel craze of the time.
The entrepreneur envisioned an experience where diners could mingle with celebrities, models and the world of couture.
The company was fronted by "part owners" and supermodels Naomi Campbell, Elle Macpherson, Claudia Schiffer and Christy Turlington. It later emerged that the models were never official partners or owners, but had been promised profit shares for their appearances at openings in London and New York.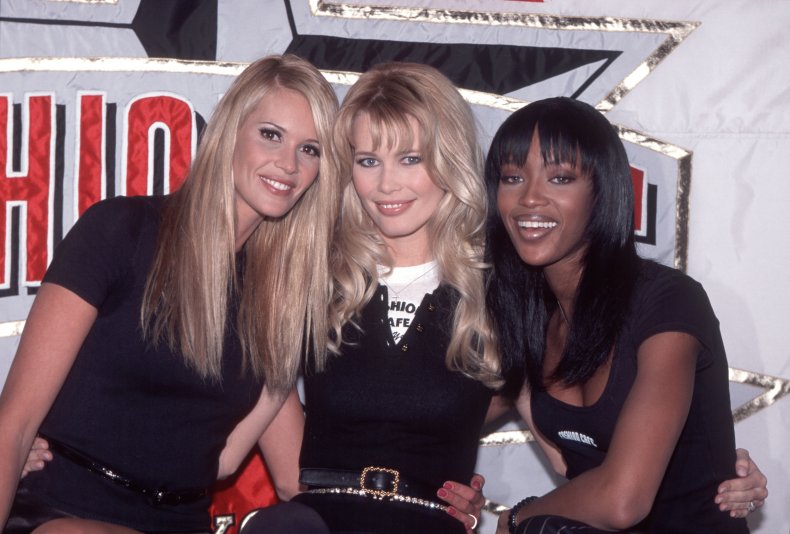 The Associated Press called the restaurant "a couture version of Planet Hollywood and the Hard Rock Cafe. The trendy, hipper-than-thou fashion crowd stuck out like Donna Karan in a Kmart far afield from the chic streets of downtown."
"With something like this, you cannot go too deeply into fashion," the then 28-year-old Buti told New York magazine. "The public is not that educated and not that interested. They want to see more the glamour and the entertainment of fashion."
Mirroring the theme of beauty and celebrity in his personal life, Buti often attended events with his model wife, Daniela Pestova. He and Pestova, a Czech Sports Illustrated swimsuit cover model, lived in a palatial New York penthouse with floor-to-ceiling windows and dazzling city views. One year, the couple made headlines for spending $20,000 on a birthday bash. They split in the late 1990s.
Buti parlayed the restaurant's success into other ventures, including a travel agency, a health food company and two Italian restaurants.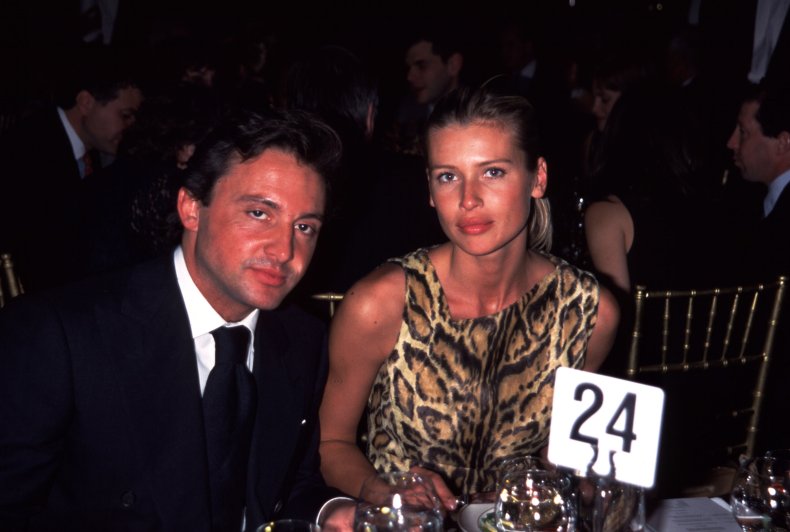 However, Buti's restaurants quickly hit financial trouble. For years, he had fought lawsuits about the Fashion Cafe's copyright and trademarks.
Then, in 1998, tax agents issued warrants against the Fashion Cafe for months of unpaid taxes, forcing the restaurant to pay immediately or face seizure. The restaurant closed its doors in the same year and Buti faced lawsuits worth a total of $15 million from his partners, W Magazine reported.
In the same year, real-estate mogul Donald Trump announced he was opening a modeling agency, Trump Management Group, with Buti at the helm.
"I've made $5 billion because I bank on the right people," Trump told New York magazine. "And I think he's a terrific, unjustly accused guy. Restaurants, with all the unions and hamburgers you got to deal with, are not for him. But Tommaso loves women and women love him back. He's a natural to run a modeling agency."
The businessman was indicted by the United States Attorney's Office on federal charges of conspiracy, fraud and money laundering in December 2000 and arrested in Milan.
A 51-count indictment accused Buti and his brother Francesco of using investors' money for personal expenses and of falsely claiming they had invested millions of dollars of their own money in the restaurant, The New York Times reported at the time.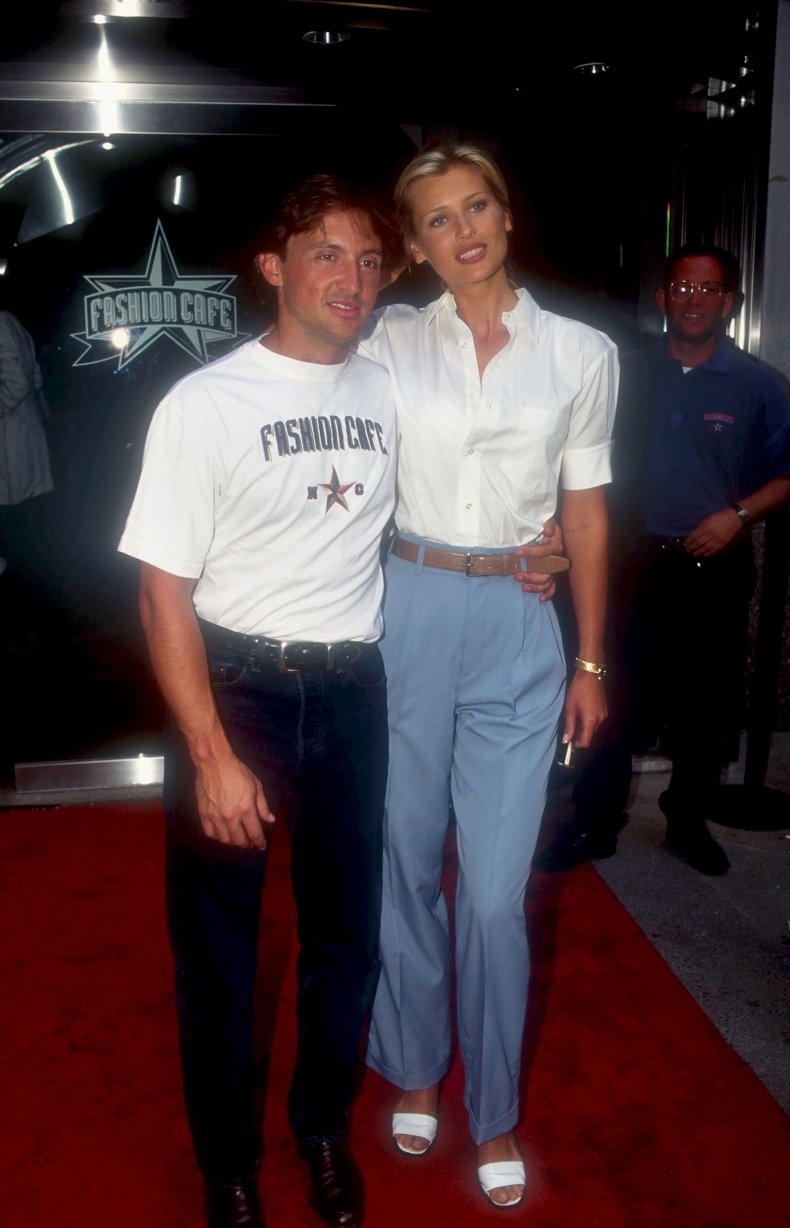 The pair stood accused of misrepresenting the Fashion Cafe's financial condition to investors to obtain additional capital and loan contributions.
The brothers were each charged with 35 counts of wire fraud, 14 counts of stolen property transportation, one count of money laundering and one count of conspiracy to commit wire fraud and to transport stolen property in interstate and foreign commerce.
The indictment said the brothers made multiple transactions in excess of $10,000, which ultimately transferred more than $10.1 million into accounts in their names or into companies they controlled.
However, Buti has always maintained his innocence. "I never took anything from the company," he told W Magazine. "I'm gonna keep saying that for the rest of my life."
His lawyer Judd Burstein described the accusations as "a one-sided account" with "documents taken out of context and trumpeted as the gospel, when the whole story is very different." Instead, Burstein claimed his client was "not versed in the formalities of American business law."
"I think it's fair to say that in his mind, moving moneys through various corporate accounts to meet cashflow needs was not improper," Burstein told the magazine. "And I think from a moral perspective it wasn't, because there was no intent to defraud or do anything other than save the company."
Not everyone who worked with Buti agrees. "He was a con artist," Wall Street lawyer David Jaroslawicz, who once sued Buti, told the New York Post. "He was smart enough to con Daniela Pestova into marrying him. He was smart enough to con people out of millions of dollars."
Buti was granted a full pardon by President Donald Trump on January 19 before he faced trial on the U.S. charges against him.
"President Trump granted a full pardon to Tommaso Buti," a statement from the White House reads. "Mr. Buti is an Italian citizen and a respected businessman. He is the Chief Operating Officer of a large Italian company and has started a successful charitable initiative to raise funds for UNICEF. More than 20 years ago, Mr. Buti was charged with financial fraud involving a chain of restaurants. He has not, however, been convicted in the United States."
The businessman thanked Trump through his lawyer Valeria Calafiore Healy on Wednesday.
"The U.S. president's provision concerns alleged crimes against property that occurred more than 20 years ago and for which the entrepreneur was already tried in Italy and acquitted on appeal in 2007," Healy said according to L'Unione Sarda.
"The grace that has been granted to him frees him from the injustice that he would have continued to suffer if he had been forced to go to trial a second time on the same facts."