Donald Trump's 73 Late Pardons—President's Last-Minute Clemency List in Full
President Donald Trump has pardoned 73 people and commuted the sentences of 70 others during his final hours as president. The additional 73 pardons announced today doubles the number of people Trump has pardoned throughout his presidency.
The list of people granted clemency by Trump does not include his family members or himself, although it was speculated that he may try to do so. Trump's notable pardons announced today include former White House chief strategist Steve Bannon and rapper Lil Wayne, while documentary star Joe Exotic did not receive the pardon he was hoping for.
The president is the only person with the power to pardon someone. Pardons apply to federal criminal convictions, but not state criminal offenses. While pardons are typically granted to people who have been convicted of a federal crime, pardons can also cover conduct that has not resulted in a legal action yet.
Additionally, a pardon does not suggest that the person is innocent of the offense they are being pardoned for but does exempt them from the crime, as well as restoring any rights that had been rescinded due to their federal conviction.
Below is a list of the people pardoned by Trump, as announced on his final day as president, January 20, 2021.
List of People Pardoned by President Donald Trump Today
Todd Boulanger—Pled guilty to conspiracy to commit honest services fraud
Abel Holtz—Pled guilty to impeding a grand jury investigation
Representative Rick Renzi—Convicted of extortion, bribery, insurance fraud, money laundering, and racketeering
Kenneth Kurson—Charged with cyberstalking
Casey Urlacher—Charged with conspiracy to engage in illegal gambling
Carl Andrews Boggs—Pled guilty to two counts of conspiracy
James E. Johnson, Jr.—Pled guilty to charges related to migratory birds
Tommaso Buti—Charged with financial fraud
Glen Moss—Pled guilty to unspecified charges
Anthony Levandowski—Pled guilty to a single criminal count arising from civil litigation
Aviem Sella—Indicted for espionage
Michael Liberty—Convicted for campaign finance violations and later indicted for related offenses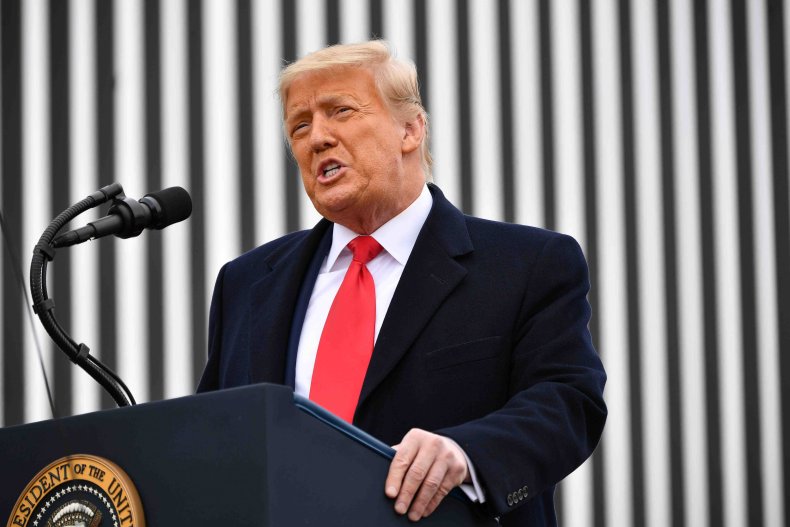 Greg Reyes—Convicted of securities fraud
Jeffrey Alan Conway—No reason given
Benedict Olberding—Convicted of bank fraud
Syrita Steib-Martin—Convicted of the use of fire to commit a felony
Eric Wesley Patton—Convicted of making a false statement on a mortgage application
Robert William Cawthon—Convicted of making a false statement on a bank loan application
Hal Knudson Mergler—Convicted of conspiracy to possess with intent to distribute and distribution of lysergic acid diethylamide (LSD)
Gary Evan Hendler—Convicted of conspiracy to distribute and dispense controlled substances
John Harold Wall—Convicted of aiding and abetting possession with intent to distribute methamphetamine
Steven Samuel Grantham—Convicted for stealing a vehicle
Clarence Olin Freeman—Convicted for operating an illegal whiskey still
Fred Keith Alford—Convicted for a firearm violation
Alex Adjmi—Convicted of a financial crime
Elliott Broidy—Convicted of conspiracy to serve as an unregistered agent of a foreign principal
Stephen K. Bannon—Charges related to fraud stemming from his involvement in a political project
Douglas Jemal—Convicted of fraud
Dr. Scott Harkonen—Convicted of fraud
Johnny D. Phillips, Jr.—Convicted of conspiracy to commit wire fraud and mail fraud
Dr. Mahmoud Reza Banki—Charges for making false statements
John Nystrom—Failed to alert the proper authorities when he learned that a subcontractor was receiving double payments for work performed
Gregory Jorgensen, Deborah Jorgensen, Martin Jorgensen(posthumous pardon for Martin Jorgensen)—Convicted for selling misbranded beef
Jessica Frease—Convicted for converting stolen checks and negotiating them through the bank where she worked as a teller
Robert Cannon "Robin" Hayes—Serving a 1-year term of probation for making a false statement in the course of a Federal investigation
Thomas Kenton "Ken" Ford—Pled guilty to making a material misstatement to Federal mining officials
Scott Conor Crosby—Participated in a co-worker's plan to commit a bank robbery
Lynn Barney—Possessing a firearm as a previously convicted felon, after having previously been convicted for distributing a small amount of marijuana
Joshua J. Smith—Conspiracy to possess drugs with intent to distribute
Amy Povah—A drug offense
Dr. Frederick Nahas—Pled guilty to one count of obstructing justice in a health care investigation
David Tamman—Doctored financial documents
Dr. Faustino Bernadett—Failed to report a hospital kickback scheme
Paul Erickson—Charged with a minor financial crime
Todd Farha, Thaddeus Bereday, William Kale, Paul Behrens, Peter Clay—Criminally prosecuted for a state regulatory matter involving the reporting of expenditures to a state health agency
David Rowland—A violation of the Clean Air Act
Randall "Duke" Cunningham (Conditional pardon)—Accepting bribes while he held public office
Dwayne Michael Carter Jr. aka Lil Wayne—Pled guilty to possession of a firearm and ammunition by a convicted felon
Stephen Odzer (Conditional pardon)—Pled guilty to conspiracy and bank fraud
Steven Benjamin Floyd—Pled guilty to one count of bank robbery by extortion
Joey Hancock—Convicted for conspiracy to possess with intent to distribute a controlled substance
David E. Miller—Pled guilty to one count of making a false statement to a bank
James Austin Hayes—Convicted of conspiracy to commit insider trading
Drew Brownstein—Convicted of insider trading
Robert Bowker—Pled guilty to a violation the Lacey Act, which prohibits trafficking in wildlife
Amir Khan—Pled guilty to wire fraud
Patrick Lee Swisher—Convicted of tax fraud and false statements
Robert Sherrill—Convicted of conspiracy to distribute and possession with intent to distribute cocaine
Dr. Robert S. Corkern—Convicted of Federal program bribery
David Lamar Clanton—Convicted of false statements and related charges
George Gilmore—Convicted for failure to pay payroll taxes and false statements
Desiree Perez—Conspiracy to distribute narcotics
Robert "Bob" Zangrillo—Charged in connection with the Varsity Blues investigation
Hillel Nahmad—Convicted of a sports gambling offense
Brian McSwain—An unspecified drug crime
John Duncan Fordham—Convicted on one count of health care fraud
William "Ed" Henry—Aiding and abetting the theft of government property