The Mysterious Sale of Warships to an Ex-Nigerian Warlord—And Why the U.K. Let It Happen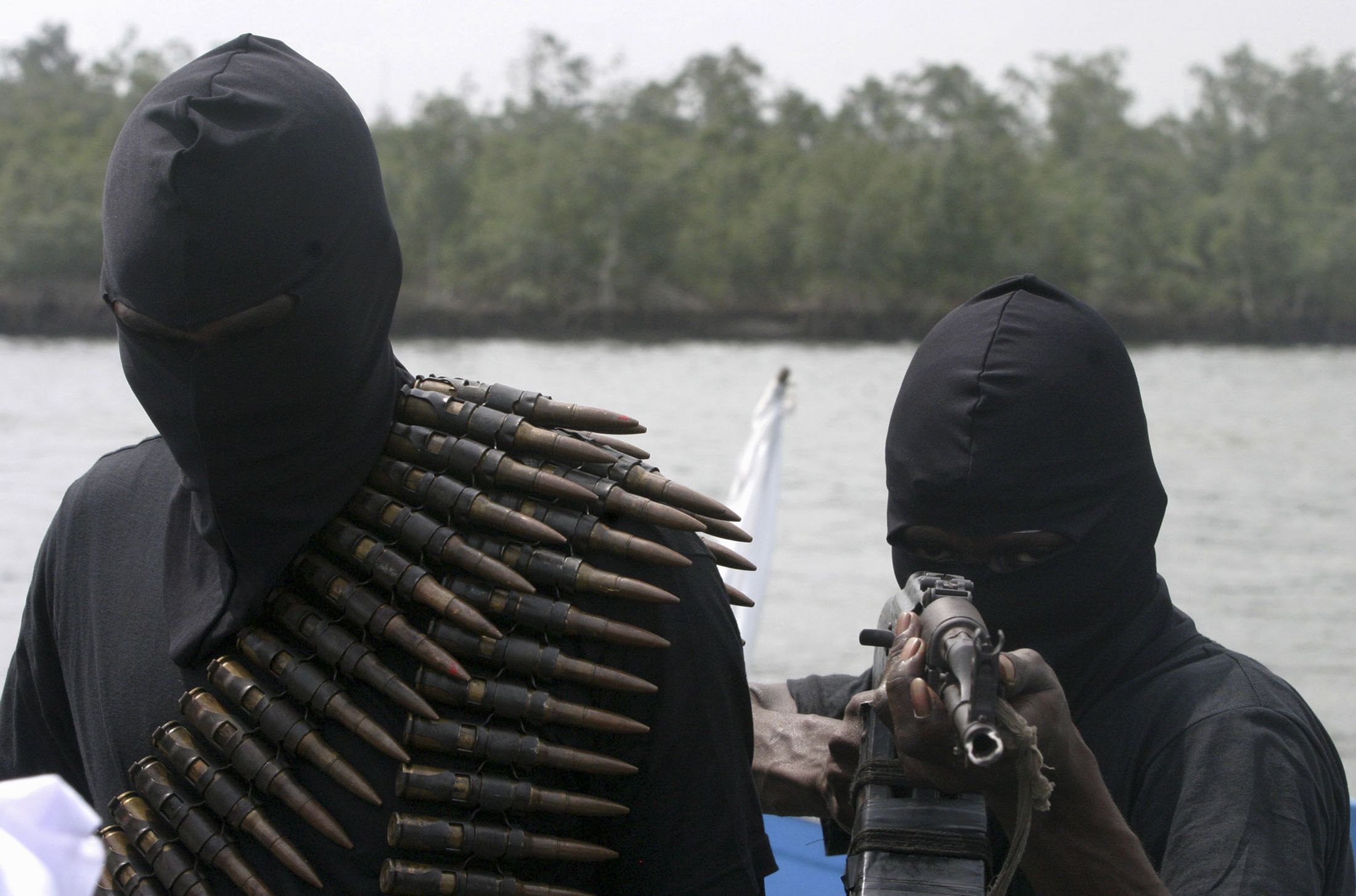 Government Ekpemupolo, also known as Tompolo, is not a household name, but he was once among the most wanted men in Nigeria. After playing a leading role in a militant group that bombed oil pipelines and kidnapped employees of international companies in the oil-producing Niger Delta, Tompolo has been linked to attacks and atrocities across the region.
Between 2006-09, attacks perpetrated by Tompolo's Movement for the Emancipation of the Niger Delta (MEND) saw oil production in Nigeria cut by a third, with dozens of foreign office workers being taken hostage and killed. Tompolo claims to have changed his ways, but at present he is wanted by the Nigerian Economic and Financial Crimes Commission for charges of money laundering, conspiracy and theft.
Despite the bounty on his head, he is linked to a number of businesses—including some that enjoy government contracts. One of those companies, Global West Vessel Specialist (GWVS), was at the heart of an £8.1 million deal ($10.4 million) to buy seven former gunships—including the 2,530-tonne KNM Horten—from Norway via the U.K.-based CAS-Global. The deal, which took place in 2014, is the subject of a major new report by campaign group Corruption Watch.
The ships were transited via the U.K., with the Horten spending nine months moored in Ramsgate before being transferred to Nigeria. This means that the transfer had to be approved by both Norway and the U.K. So how did two governments that claim to have robust arms export systems end up selling disused military vessels to a company linked to a former warlord?
Why did Norway agree to the export?
In Norway, the deal has been subject to an extensive parliamentary investigation, with the Norwegian ministry of defence having apologized for allowing it.
Three Norwegian civil servants were charged with corruption in connection with the deal, as well as two British businessmen who were accused of bribing a Norwegian official. Earlier in May, one of them, Bjørn Stavrum, was sentenced to five years in prison, following accusations that Cas-Global paid him $154,000 to help secure the deal.
The inquiry found major shortcomings in the arms export control system, including a culture that put arms promotion ahead of scrutiny. The Corruption Watch report found that the deal "revealed a culture in which disposal of materials had a higher priority than responsible disposal and ensuring control over who the recipient is."
The scrutiny of buyers was also found to be very weak. The only piece of paperwork needed about the destination was a short statement of intended use. In its conclusions, the parliamentary inquiry found that "this End User Statement is in reality a very simply designed declaration [and] is an easy way to bypass regulations virtually risk-free."
The revelations were met with anger across the political spectrum. One Norwegian MP, Erik Skutle, summed up the feelings of many when he asked: "Does this mean that anybody can buy these boats, as long as they sign a declaration? Even terrorists? How on earth could this happen?"
Of course Norway should take the blame for agreeing the sale, but the U.K. played an equally important role in ensuring the vessels were transferred to Nigeria. However, far from holding inquiries, the issue hasn't been mentioned in parliament and barely covered in the media.
Why did the U.K. agree to the export?
In 2014, Cas-Global submitted an export application for the ships to the Department of Business, Innovation & Skills, then run by Vince Cable, who had previously initiated debates on arms trade corruption. So why did Cable's department allow the export of warships that could create serious risks?
Criterion three of the U.K.'s arms export guidelines is clear that exports should be refused where there is a risk that they "could provoke armed conflicts or aggravate existing conflicts or tensions." Similarly, criterion seven is designed to stop exports if there is a threat of them being diverted to terrorists or criminals. These stipulations should have stopped the sale of arms to any company linked to Tompolo.
The correspondence obtained by Corruption Watch makes clear that civil servants did not undertake sufficient due-diligence before agreeing the export. The question of whether the vessels could be used to increase tensions was only given cursory consideration before being dismissed. Similarly, little scrutiny was applied to GWVS. If the U.K. had asked the right questions, it surely wouldn't have allowed the sale.
A broken system
The timing of the deal was important. The 2015 Nigerian election was on the horizon and Tompolo was among the former militants believed to be willing to take up arms if the sitting president, Goodluck Jonathan, was defeated. Jonathan was defeated by Muhammadu Buhari, and in 2016, militants in the Niger Delta took up arms again. The violence was spearheaded by a group called the Niger Delta Avengers, which local newspapers linked to Tompolo —a charge he denies.
Within 18 months of the sale, the boats were impounded by Nigerian authorities due to security concerns. The only reason we know about the U.K.'s role is because of the work of campaigners and journalists. It certainly hasn't been because of any public admission or introspection from Whitehall.
As long as government policies put arms sales ahead of arms control and human rights, scenarios like this will arise again. The systematic weakness that allowed it to go ahead cannot be discarded as a one-off error. What about the exports we don't know about? How many more weapons are being sold to third parties in conflict zones? If we are to get the full picture then an inquiry into the deal, and into arms export controls more generally, is essential.
Andrew Smith is a spokesperson for Campaign Against Arms Trade (CAAT). CAAT tweets at @CAATuk