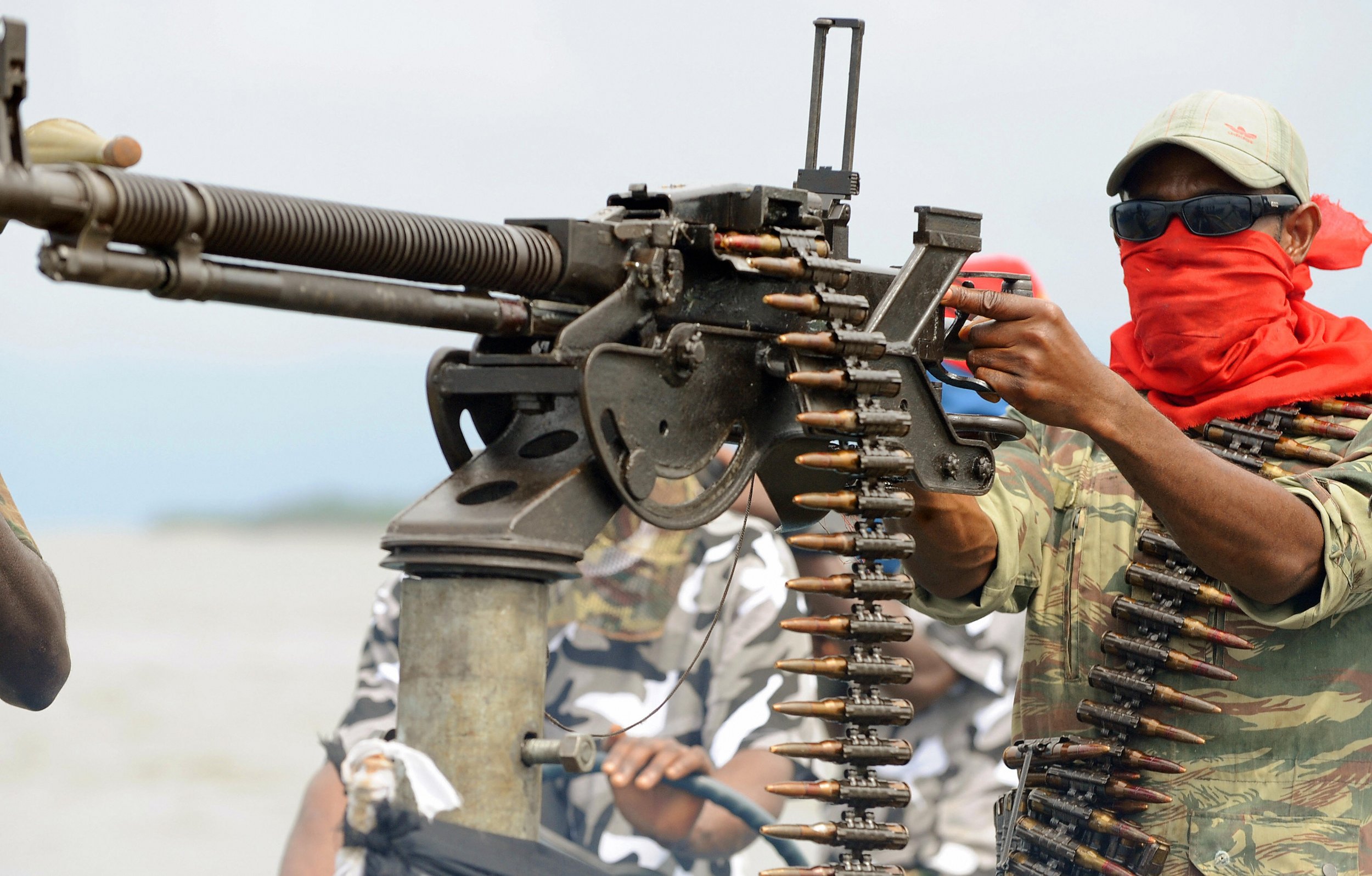 Nigeria's anti-graft agency has postponed charging an ex-Niger Delta militant kingpin with fraud as he remains on the run almost three months after an arrest warrant was issued.
The Economic and Financial Crimes Commission (EFCC) has been seeking Government Ekpemupolo—commonly known as Tompolo—since a warrant for his arrest was put out in January. Tompolo is wanted to answer charges of fraud and money laundering totalling almost 46 billion naira ($231 million), funds that were allegedly illegally diverted from the Nigerian Maritime Administration and Safety Agency (NIMASA).
Tompolo was separated from the charges filed by the EFCC at the Federal High Court in Lagos on Tuesday against five persons, including NIMASA's former director general Patrick Akpobolokemi, and four companies. The nine parties all pleaded not guilty to 40 counts of conspiracy and money laundering and were granted bail, with the trial adjourned until May 23, Nigeria's Channels TV reported.
Tompolo was a prominent figure within the Movement for the Emancipation of the Niger Delta (MEND), a coalition of armed rebel groups that wreaked havoc in Nigeria's oil-producing region during the mid-2000s. Members of MEND and other rebel factions patrolled the creeks of the Niger Delta, attacking oil pipelines and kidnapping workers, in protest at what they saw as the unfair distribution of Nigeria's oil wealth.
At its peak, the Niger Delta militancy cut Nigeria's oil production to 800,000 barrels per day—less than a third of its 2.5 million maximum capacity. After a presidential amnesty program was introduced in August 2009—that sees ex-militants receive monthly subsidies for remaining peaceable—former militant leaders like Tompolo were afforded access to lucrative government contracts in offering security to oil facilities.
Since Tompolo's arrest warrant was issued, Nigeria has seen a spate of attacks on oil installations that forced the temporary closure of two of four state-run refineries in January. (One refinery was reopened earlier in March.) Nigeria's power minister Babatunde Fashola said in January that the attacks were costing Nigeria $2.4 million per day and have placed a strain on fuel availability in the West African nation, which is heavily reliant on the oil and gas sector for its economy.
Tompolo distanced himself from the recent attacks but warned that Nigerian President Muhammadu Buhari "should allow the people of the Niger Delta region to know peace, otherwise he will not know peace as well." Buhari has vowed to deal with militants attacking pipelines, who he referred to as "oil thieves and abductors" in January.