Who Was Tony Accardo? Nick Bosa's Great-grandfather and Al Capone Bodyguard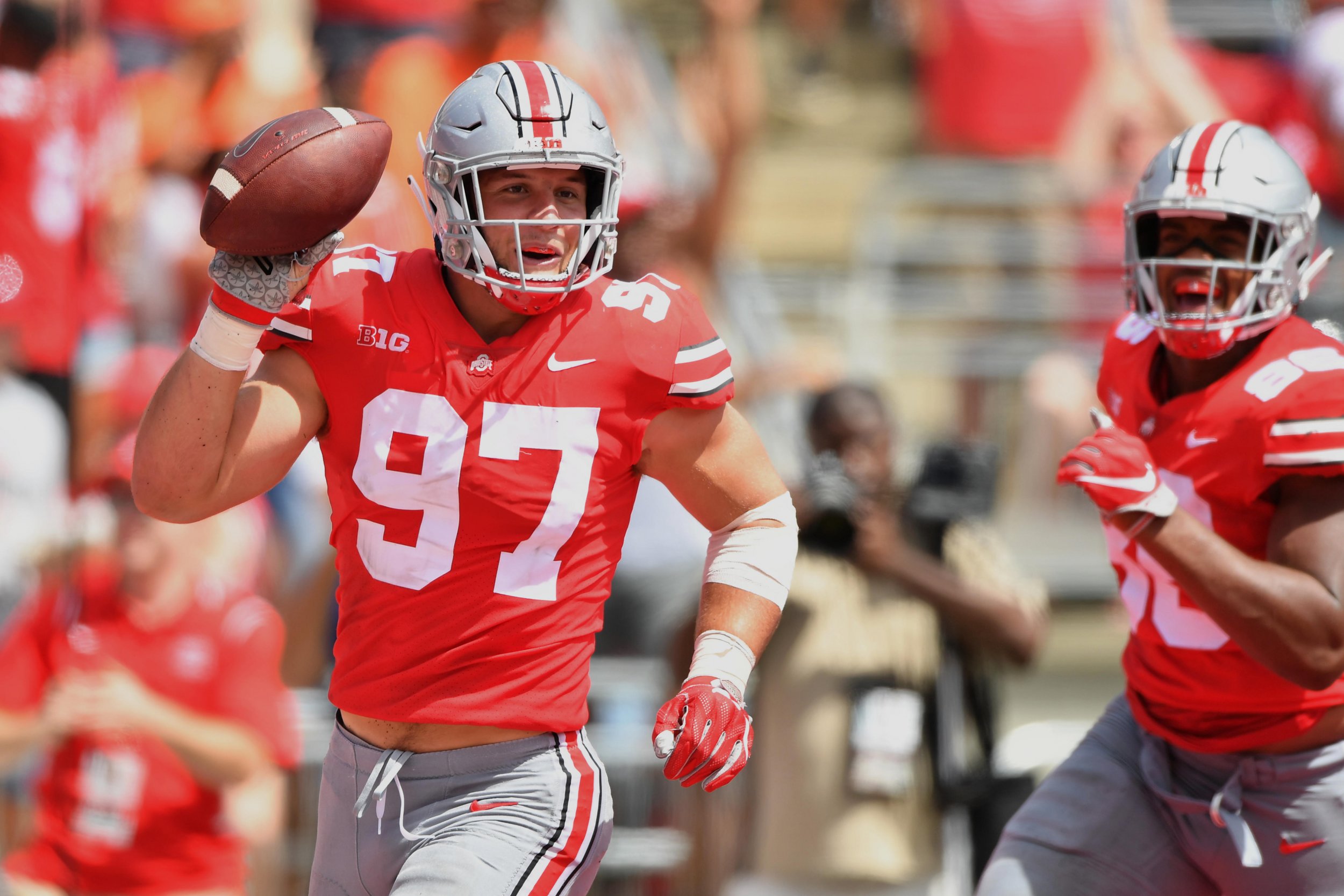 The NFL Combine enters its third day of on-field workouts today, and the attention will firmly be on former Ohio State defensive end Nick Bosa.
The 21-year-old opted to forego his senior year at college to enter the draft, and may well be selected with the first overall pick in April.
A unanimous First Team All-Big Tenand the Smith-Brown Big Ten Defensive Lineman of the Year for 2017, Bosa has football running through his veins. His brother, Joey, played football at Ohio State and was selected as the third overall pick in the 2016 draft.
Their father, John, was selected as a first-round pick by the Miami Dolphins in 1987 and was joined in Florida a year later by Eric Kumerow, Nick Bosa's uncle.
The most famous of Bosa's ancestors, however, had nothing to do with football. He made the headlines for a much more violent reason.
His great-grandfather was Antonio Accardo, better known as Tony, a legendary mob figure in Chicago for over 40 years.
The son of Italian immigrants, Accardo was born on Chicago's Near West Side and left school aged just 14 to join his first street gang. From there his ascent to power in the Windy City's underworld progressed at a rate of knots, so much so that he was recruited into Jack McGurn's crew.
McGurn, known as "Machine Gun", was one of Al Capone's heavy-hitters and Accardo became the latter's bodyguard.
Capone was the man who nicknamed Accardo Joey Batters. The monicker was allegedly a reference to the fact Accardo used a baseball bat to murder three mobsters who had betrayed the Outfit.
Accardo reportedly took part in the infamous St. Valentine's Day Massacre in 1929.
While the perpetrators have never been conclusively identified, it is widely suspected Capone's gang murdered seven members of the rival Bugs Moran's North Side crew.
When Capone was arrested in 1932, Accardo was given the chance to establish his own crew. A decade later he became underboss beneath Paul Ricca when the latter officially replaced Capone as the boss.
Under their stewardship, the Outfit flourished. Accardo eventually stepped away from his day-to-day operations to become the Outfit's consigliere in 1957.
Following Ricca's death in 1972, Accardo became the ultimate figure of the authority in the organization. Remarkably, despite spending over four decades in organized crime, Accardo never a spent a night in jail.
When his grandson, Kumerow, was about to enter the NFL, franchises were reportedly concerned Accardo would get involved to influence the outcome of games.
However, Bosa's mother, Cheryl, told the Chicago Tribune that former FBI agent William F. Roemer Jr. reassured teams Accardo would never do something that could embarrass his grandson.