Tony Blair Hints at Possible Return to Politics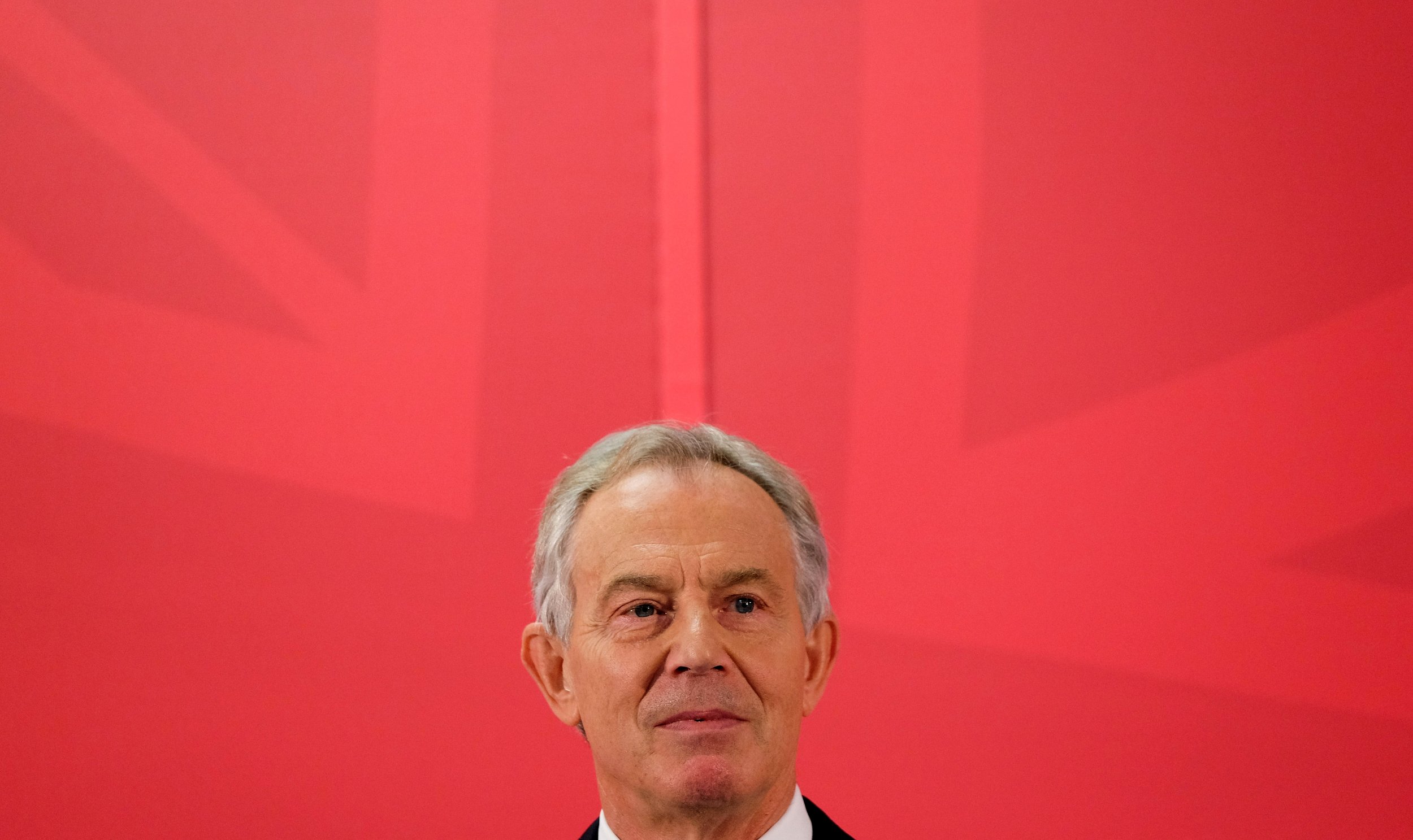 Tony Blair has declined to rule out a return to British politics, insisting the center ground will once again come to dominate.
In an interview with British Esquire magazine, Blair would not rule out taking a more active political role, despite his party being under the left-wing leadership of Jeremy Corbyn, which Blair has said is likely to be disastrous.
"I don't know if there's a role for me," he said. "There's a limit to what I want to say about my own position at this moment. All I can say is that this is where politics is at. Do I feel strongly about it? Yes, I do. Am I very motivated by that? Yes. Where do I go from here? What exactly do I do? That's an open question.
"There's been a huge reaction against the politics I represent. But I think it's too soon to say the center has been defeated. Ultimately I don't think it will. I think it will succeed again. The center ground is in retreat. This is our challenge. We've got to rise to that challenge."
Blair said that Corbyn was a regressive politician who had taken the party back to the 1960s.
"Frankly, it's a tragedy for British politics if the choice before the country is a Conservative government going for a hard Brexit and an ultra-left Labour party that believes in a set of policies that takes us back to the 1960s," he said.
Blair has participated only intermittently in mainstream British politics since standing down as an MP in 2007. But he has been active recently, campaigning for a "Remain" vote before the EU referendum on June 23.
But despite being one of the most electorally successful prime ministers in modern times, Blair's popularity has nosedived, particularly given the fallout from his controversial decision to join the American invasion of Iraq in 2003.
A YouGov poll in May found that 53 percent of Britons say they could never forgive Blair for the war.