Top 5 'American Idol' Contestant Caleb Kennedy Out After KKK Hood Video Surfaces
Caleb Kennedy, one of the top five finalists in the American Idol reality TV singing competition, has been cut from the Season 19 of the show after a video surfaced showing him sitting next to someone wearing a hood similar to that worn by members of the Ku Klux Klan, a white supremacist terrorist organization.
Kennedy—a 16-year-old contestant from Roebuck, South Carolina—announced his exit from the competition in a Wednesday evening Instagram post. He called his being cut "a bit of a surprise." He also referenced the video and said it "displayed actions that were not meant to be taken in that way."
"I was younger and did not think about the actions, but that's not an excuse," Kennedy wrote. He said he will take time away from social media to "better" himself.
"I know this has hurt and disappointed a lot of people and made people lose respect for me," he added. "I'm so sorry! I pray that I can one day regain your trust in who I am and have your respect! Thank you for supporting me."
The video was recorded when he was 12 years old, according to a statement released by his mother Anita Guy.
"I hate this has happened and how Caleb is being portrayed by people online," Guy said. "This video was taken after Caleb had watched the movie 'The Strangers: Prey at Night' and they were imitating those characters. It had nothing to do with the Ku Klux Klan, but I know that's how it looks. Caleb doesn't have a racist bone in his body. He loves everyone and has friends of all races."
The 3-second video pans from the hooded figure to Kennedy, and is captioned "bow" and "oh my."
Kennedy specialized in country music and rock. He advanced in the competition by singing his versions of Chris Stapleton's "Midnight Train to Memphis", Willie Nelson's "On the Road Again" and a country rendition of Coldplay's "Violet Hill."
Now that Kennedy has departed, Season 19's four remaining finalists are Casey Bishop, Grace Kinstler, Chayce Beckham and Willie Spence.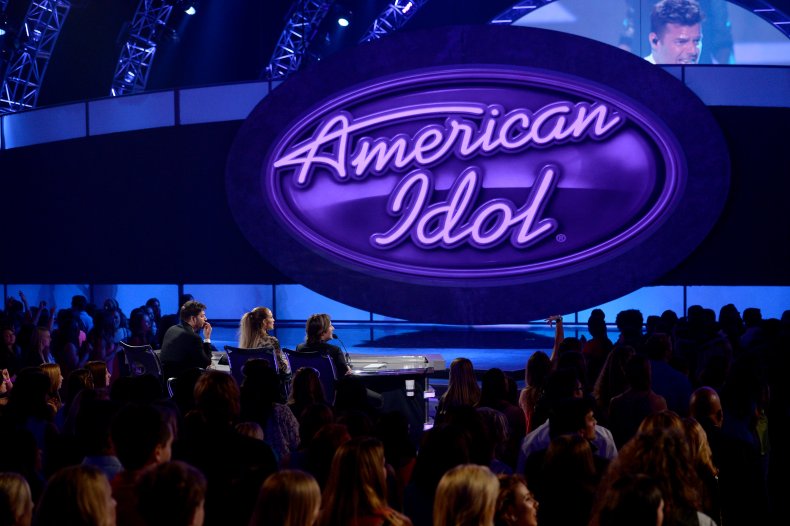 This isn't the first time that a country musician has faced consequences over a racist incident.
In February, country music star Morgan Wallen was suspended by his record label, Big Loud Records, after a video showed him using the n-word and swearing outside of his Nashville, Tennessee home.
In response, radio stations owned by Cumulus Media, iHeartRadio and SiriusXM removed his songs from rotation. Country Music Television removed his appearances from their broadcasts. Wallen's agent, William Morris Endeavor, also dropped him. He subsequently canceled his summer tour dates.
"I'm embarrassed and sorry," Wallen said in an apology about the incident. "I used an unacceptable and inappropriate racial slur that I wish I could take back. There are no excuses to use this type of language, ever. I want to sincerely apologize for using the word. I promise to do better."
Despite the fallout, his songs continued to surge on the iTunes and Spotify streaming services as well as on the global charts.
Newsweek contacted American Idol for comment.