Top Democrats Say Trump's Alleged Hush Money Payments May be Impeachable
Top Democratic lawmakers have raised the prospect that Donald Trump may be guilty of criminal offences that could result in his impeachment.
Democratic Representative Jerry Nadler of New York, who is expected to be appointed chair of the House Judiciary Committee in January, said that it would be an "impeachable offense" if Trump were shown to have directed hush money payments to two women who claim to have had affairs with him.
Read more: Who has Robert Mueller indicted? Full list of everyone charged as result of Russia collusion investigation
Still, Nadler noted there was the question of whether the alleged offenses are sufficiently serious to warrant impeachment proceedings.
"They would be impeachable offenses. Whether they're important enough to justify an impeachment is a different question," Nadler said. "Certainly, they're impeachable offenses, because, even though they were committed before the President became President, they were committed in the service of fraudulently obtaining the office."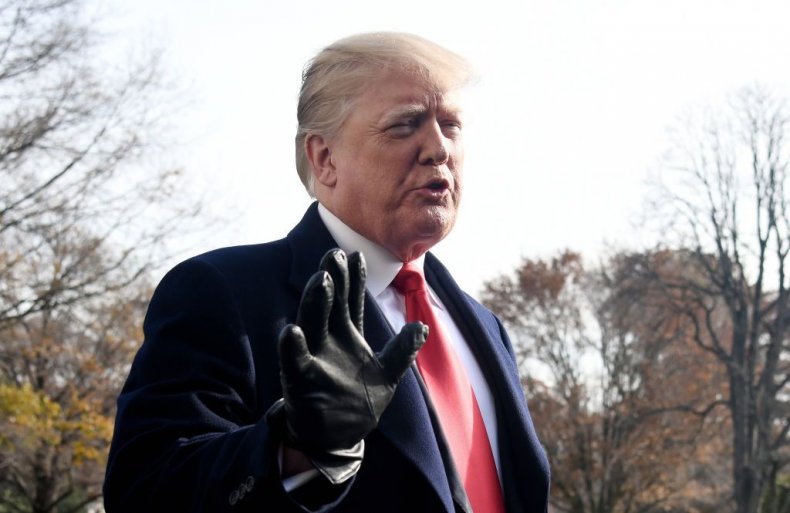 The comments come after investigators in court documents submitted by Special Counsel Robert Mueller's probe into Russian interference Friday said that Trump had ordered the payments to adult entertainer Stephanie Clifford, aka Stormy Daniels, and Playboy model Karen McDougal.
In the documents investigators accused Trump of ordering his former attorney, Michael Cohen, to make hush money payouts in violation of campaign finance laws.
In an interview with MSNBC Friday, Texas Representative Joaquin Castro (D) had also discussed the consequences of the court filings.
Host Ale Velshi asked Castro if Congress was ready to discuss impeaching the president.
"We have to be," Castro answered.
He said people are "sobered by that thought… but when the evidence becomes so clear that you very likely have a criminal sitting in the Oval Office, what is the Congress left to do at that point?"
Castro said that while believed Congress should wait until Mueller's full report is released before acting, though some lawmakers might be "very reluctant to go down this path… you can't ignore the evidence."
Castro went on to claim that Trump would be in court if it weren't for the fact he was president.
"The only thing keeping Donald Trump from being indicted and being charged with a crime, beyond wealth and privilege, is that he occupies the office of the presidency, and that he's in the White House, and if he didn't it's very likely he'd be in court right now," Castro told Velshi.
Castro is a member of the House Intelligence Committee, which is probing allegations Trump's campaign colluded with the Kremlin to secure victory in the 2016 presidential election.
Castro's fellow Democrat Adam Schiff will chair the committee, after the Democrats took control of the House in November's mid-term elections.