'Top Gear': War Memorial Footage Won't Air, Says Chris Evans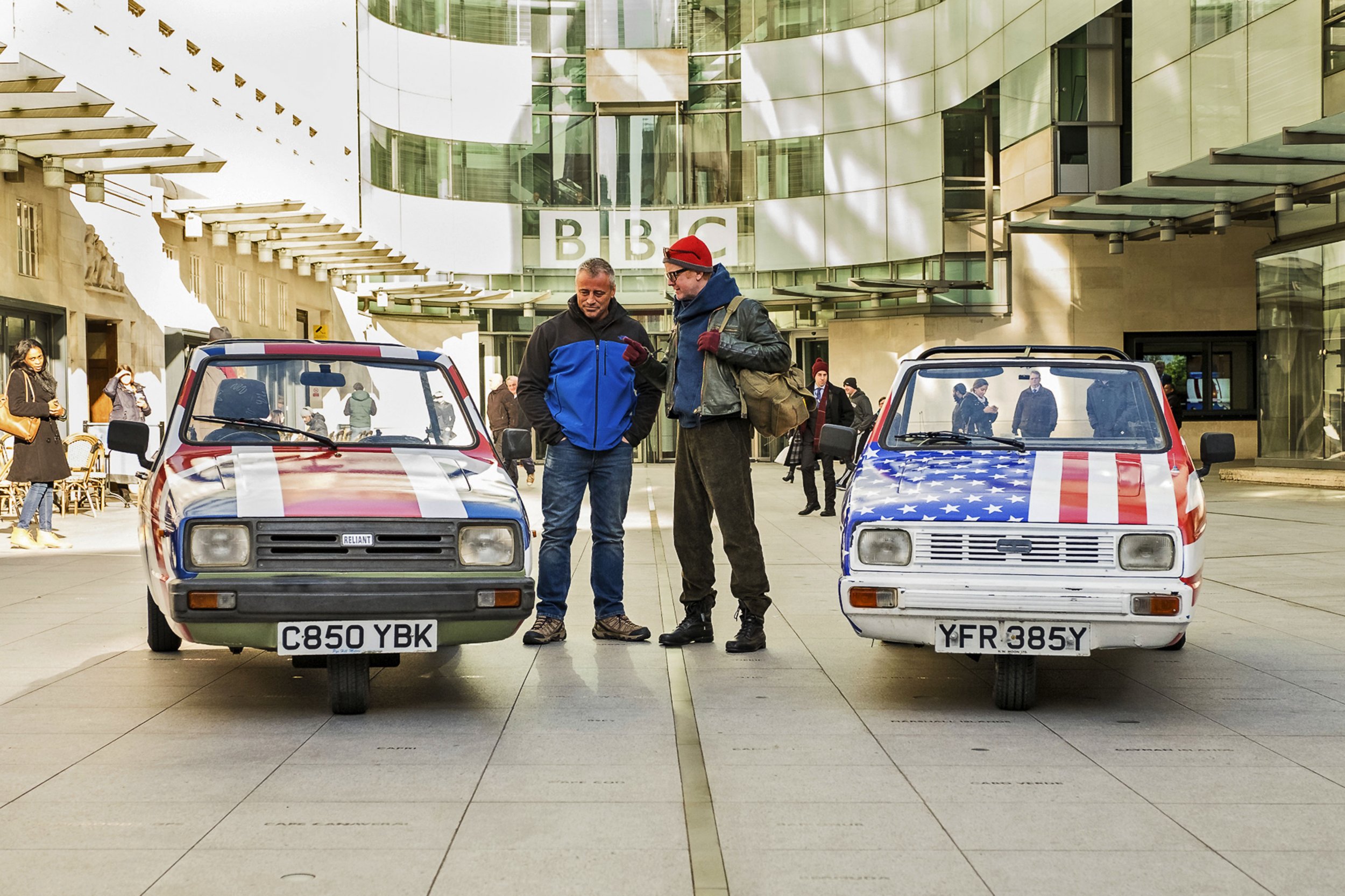 Top Gear host Chris Evans has insisted controversial footage filmed at a war memorial in London will not be screened on television if he has any say in the matter.
The BBC car show came under fire for filming stunts close to the Cenotaph in Whitehall on Sunday. Evans' co-star Matt LeBlanc was pictured in a high-powered Ford Mustang performing " doughnuts," screeching along a closed-off road as smoke billowed from the vehicle.
Speaking to reporters, including BBC News on Monday, Evans said he and the production staff were "mortified" by the apparent disrespect of the war dead and hopes producers agree with him not to air the scenes.
He said, "That footage will definitely not go on the air, no question about it. We're all mortified by it, so absolutely, one hundred percent, it should not be shown."
Evans added: "It's not my decision, but if it was my decision then I would say that particular scene shouldn't be shown, and I think that everybody will agree."
Watch below:
Earlier on Monday, Evans used his BBC Radio 2 breakfast program to apologize "unreservedly" for the incident, admitting it was "disrespectful" to film so closely to the war memorial.
He said, "[The pictures] look entirely disrespectful, which, of course, was not and would never be the intention of the Top Gear team, or Matt.
"It does not look good at all. There have been some completely incendiary comments written alongside these pictures and I completely understand all this furore, but the Top Gear team would never, ever do that."
Former British Armed Forces commander Colonel Richard Kemp was among those to criticize the BBC show. "It beggars belief that they were ever allowed to film here. The BBC certainly should not have done this in the first place and I would urge them to make sure this does not appear in the final program," he said.
Westminster City Council, meanwhile, said it was disappointed with the BBC, claiming producers did not have permission to perform doughnuts and other car tricks. The council had given the production permission to film in Whitehall and closed down a significant portion of main road for the show.
A spokesperson said, "At no time had the BBC producers made Westminster City Council aware that the car was going to be doing anything but drive down Whitehall. There was no discussion about wheel spins and a doughnut and permission would not have been given to do so.
"We are very sorry for any upset that has been caused and will be strengthening our procedures to make sure that film and TV production companies will not deviate from pre-agreed plans in the future."